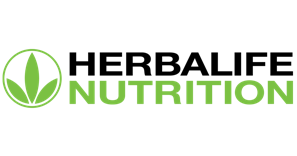 This week, we focus on a thirty-five-year-old, global health and wellness company that has issued a convertible bond currently indicating a yield to maturity of about 8.15%. Herbalife Ltd. (NYSE:HLF) had its humble beginnings with its founder selling its first product out of the back of his car. Today, this multibillion dollar corporation has a presence in 193 countries, with more than 150 different products. Herbalife's revenues have grown steadily over the past five years, increasing 85% since 2010. For the nine months ending September 30, 2015, the company registered a 24% increase in net income over the previous year. Herbalife has excellent liquidity ($813 Million as of 9/30/2015) and outstanding interest coverage of 6.4x. And in 2014, its stock returned more than 40%. These convertible bonds, which mature in a relatively short 42 months, provide additional diversification into the health and wellness sector. Consequently, we have marked them for addition to our FX1 and FX2 managed income portfolios.
About the Issuer
Herbalife began in 1980 when Mark Hughes had a goal to provide a safe and nutritious way to achieve weight loss. The result was the Herbalife Formula 1 Nutritional Shake. This shake remains a cornerstone of the now multi-national corporation, responsible for 30% of the company's total sales for the past 4 years. In fact, in 2014, Herbalife sold over 65 million canisters of this very popular formula, making Herbalife the number one company in the meal replacement shake category, commanding 31% of the global market.
Today, Herbalife is a global nutrition company that develops and sells weight management, healthy meals and snacks, sports and fitness, energy and targeted nutritional products as well as personal care products. With headquarters in Los Angeles, California, the company also maintains offices around the globe as well as its own in-house manufacturing facilities, where it manufactures 65% of its products in-house. For 35 years, their science-based products have helped members and customers from around the world lose weight and improve their health. The company markets and sells over 150 products in 93 countries across the globe. Products are categorized into five groups: weight management, targeted nutrition, energy, sports & fitness, outer nutrition (haircare and skincare), and literature, promotional and other.
Direct Selling Companies
Direct selling is defined as the marketing and selling of products directly to consumers. One of the benefits of direct selling is that is cuts out the costs of middlemen - wholesalers, advertisers and retailers. One version of direct selling is a multi-level marketing (NYSE:MLM) company. Most of us are familiar with names like Amway, Avon and Tupperware which are all multi-level marketing companies. Herbalife employs a similar business model to market and sell its products to consumers. Using the MLM model, salespeople (or sales leaders as they are referred to by Herbalife) are compensated not only on the product they sell, but also for products sold by salespeople they have recruited (referred to as "downline"). In an industry with high turnover of salespeople (who are all independent, not employees), Herbalife claims to have an industry leading year-over-year retention rate of 54.2% of its sales leaders. And, in the MLM universe, Herbalife is the third largest in the world, in terms of revenues, recording $5 billion in revenues in 2014.
Growth in China
One of Herbalife's shining stars is its Chinese operations. However, China's amazing economic growth over the past decade has been accompanied by another phenomenon - obesity. In fact, China is now ranked No. 2 after the United States for the most obese residents. Today, 28% of adult men and 27% of adult women in China are overweight or obese. More disturbingly are the figures for children, with 14% of Chinese girls and 23% of Chinese boys now considered obese. In late 2001, Herbalife began selling its products in China. The timing seems nearly perfect considering that these products promote health and wellness, as well as provide a tool for safe weight loss. These results continue to be evident in the company's most recent reported quarterly results. For the nine months ended September 30, 2015, Herbalife China had net sales of $625.8 million, an increase of $138.6 million or 28.4% over the same period in 2014.
Growing Revenues
Between 2010 and 2014, Herbalife's annual net sales increased by 85%, as illustrated by the table shown here.
| | | | | | |
| --- | --- | --- | --- | --- | --- |
| Year | 2010 | 2011 | 2012 | 2013 | 2014 |
| Net Sales | $2.73 B | $3.45 B | $4.07 B | $4.82 B | $4.98 B |
Financials
In its most recent reported quarterly results (three months ending 9/30/2015), Herbalife's net sales had dropped slightly as compared to Q3 2014, in large part due to the strength of the dollar against the many foreign currencies in which the company transacts business. For the nine months ending September 30, 2015, net sales had also dropped. However, due to the company's efforts to reduce expenses, its net income for the nine months ending 9/30/2015 increased 24%, from $205.4 million in 2014 to $254.6 million in 2015.
The company also has excellent liquidity. As of September 30, 2015, Herbalife had cash and cash equivalents equal to $813.2 million. With the current outstanding principal of its long-term bond debt currently at $1.15 billion, Herbalife is carrying almost enough cash to cover this bond, a fact that should reassure bondholders.
As these bonds are convertible into common shares of Herbalife stock, it worth noting the stocks recent performance. In 2015, Herbalife's common stock increased in value over 40%, from $38.18 at the beginning of the year to $53.62 at the end of the year. These bonds are convertible at a strike price of $86.28 per share. While this price might seem far removed from the current share price, the stock did trade near $80 / share in early 2014.
Risks
The default risk is Herbalife's ability to perform. The company's net sales have grown each year between 2010 and 2014, increasing 85% over that time period. And the company's China operations are continuing to grow. Although Herbalife has been battling an activist investor regarding their MLM business model since 2012 (more on this point in this post), the company has continued to grow and thrive in spite of that battle.
In late 2012, activist investor and hedge fund manager Bill Ackman made accusations against Herbalife that it is operating as a pyramid scheme, defrauding the public and its sales leaders. Since that time, he has made several lengthy, public presentations designed to discredit the company and has also spent $50 million in his campaign against Herbalife. He has also lobbied the FTC and members of Congress to attempt the persuade them to open an investigation into Herbalife's business practices, which they did in March 2014. It is uncertain when the FTC might arrive at a conclusion to their investigation. After nearly 2 years and no action from the FTC, one has to consider that there may be no action forthcoming from the government agency. However, the hedge fund manager has shorted Herbalife stock in the amount of $1 billion betting that, at the very least, the company stock will be rendered worthless, if not having the entire company shut down. Mr. Ackman stands to profit handsomely if his tactics work, so this shines a questionable light on his motives. And although Herbalife's stock was affected by Mr. Ackman's accusations, it gained nearly 40% in 2015, signaling that investors have most likely moved beyond Ackman's case against the company.
In its most recent reported quarter (Q3 2015), Herbalife acknowledged the effects of currency fluctuations on its business. Since the company transacts business in so many different currencies, the recent strength of the U.S. dollar could continue to negatively affect revenue results. Also, the movements of the closely monitored and controlled Chinese yuan could also affect sales revenues.
Additionally, these bonds have limited availability. If interested, investors should contact Durig Capital directly.
These bonds have similar yields and durations to other bond issues reviewed at Bond-Yields.com, such as 7.67% NPC International and 9% 5N Plus.
Summary and Conclusion
When high yielding bonds with improving fundamentals are acquired at lower costs, Durig Capital believes that investors will appreciate earning higher incomes with our superior high income, low cost, fiduciary services. Herbalife has shown outstanding growth since 2010. Even in the midst of a legal battle, the company's stock increased in value over 40% last year. The company's China operations continue to register impressive increases, even as news of a slowing Chinese economy makes headlines. In addition, the company's impressive level of cash and excellent interest coverage should provide some assurances for current and prospective bondholders alike. As these competitive 8.15% yielding bonds have limited availability, we have marked them for immediate addition to our Fixed-Income1.com and Fixed-Income2.com high yield global income portfolios.
Issuer: Herbalife
Stock Ticker: HLF
Price: 43.98 (NYSE)
Coupon: 2.00%
Conversion Price Option: 86.28
CUSIP: 42703MAB9
Ratings: --- /---
Maturity: 8/15/2019
Pays: Semi-Annual
Price: 81.5
Yield to Maturity: ~8.19%
Disclosure: Durig Capital and certain clients may have positions in Herbalife 2019 bonds.
Please note that all yield and price indications are shown from the time of our research. Our reports are never an offer to buy or sell any security. We are not a broker/dealer, and reports are intended for distribution to our clients. Certain bond selections may not be published if they have very limited availability or liquidity, or viewed as not being in the best interests of our clients. As a result of our institutional association, we frequently obtain better yield/price executions for our clients than is initially indicated in our reports. We welcome inquiries from other advisors that may also be interested in our work and the possibilities of achieving higher yields for retail clients.
Disclosure: I/we have no positions in any stocks mentioned, and no plans to initiate any positions within the next 72 hours.
I wrote this article myself, and it expresses my own opinions. I am not receiving compensation for it. I have no business relationship with any company whose stock is mentioned in this article.