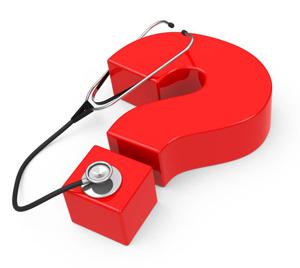 The idea for this article came from my own experience with a Health Savings Account (NYSE:HSA). Recently through open enrollment my employer began offering a high deductible health plan with an attached HSA. It makes sense for them (my employer), financially, since they are a large school district and are self-insured. However, I had to ask myself the question, does it make financial sense for me?
Before we get too far, the opinions expressed in this article are my own and I have arrived at them through first-hand accounts and research. Every person will have difference health preferences and lifestyles, financial circumstances, and are at various stages of their adult life. I based my decision on my personal set of circumstances which are being around 30 years old, having sufficient assets, and being in good health.
The decision of whether or not to take a high deductible plan with an HSA is completely your own and should be made in consultation with those qualified to answer all of your health and insurance questions.
The real question we are here to answer is: Should you invest your HSA funds?
In my opinion the short answer is yes.
What Can Be Invested?
Annual contributions are capped at $3,350 for individuals and $6,650 for individuals with family coverage. There is an extra $1,000 limit for those better than 55.
What can be invested will depend on the administrator for your HSA. Some administrators, such as Health Savings Administrators, allow users to invest in 22 Vanguard mutual funds. Others only allow members to place their funds into savings accounts. If one of your main goals in creating an HSA is to invest and grow the money over time (for healthcare costs during retirement), like myself, then this would be an important consideration. Savings account rates have barely kept up with inflation and healthcare costs have risen faster than inflation for many years. Your investment options could make or break your decision. Most administrators that I researched allow the individual to invest funds once they have over $1,000 in their HSA.
Benefits and Fees
My employer chose Bank of New York Mellon (NYSE:BK) (BNYM) as the administrator for our HSA. One benefit of the employer sponsored plan are no monthly or quarterly account fees for the employee. If I leave my current employer the standard monthly fee is $3.95 with BNYM. In addition to no monthly account fees, there are also currently no investment fees. BNYM offers 28 various mutual funds with its HSA. New deposits can be allocated towards mutual funds and existing funds can be reallocated between funds with no cost to the user. These fees should be researched and included in your cost-benefit analysis before deciding whether an HSA is right for you. Some of the plans I researched had monthly/quarterly account fees and also charged for each investment allocation.
HSA's offer triple tax benefits. Funds are taken out of your check before taxes, investment gains are not taxed, and withdraws for approved healthcare related expenses are tax free. For more information on the tax benefits and penalties for early withdraw for non-medical expenses, I recommend viewing this article.
Mutual Funds
Mutual funds seem to be the investment option of chose for HSA administrators. Each administrator will offer a various limited quantity of select funds. Different funds will have different objectives but mainly fall into the following categories:
Stocks: Invest in a high percentage of stocks which can vary from small, mid, and large cap companies. Highest risk and potentially the highest reward.
Bonds: Invest in a high percentage of bond which can vary from government to investment grade. Lower risk and lower reward.
International: Invest in a high percentage of companies located out of the United States which can vary from completely international, emerging markets, to regional.
Mutual Fund Fees
In addition to choosing the right fund for your investment objectives it is important to review the fees and expenses associated with the fund. Anything over 1% per year should be considered high and many funds now have fees that are less than 0.5% per year. See this SeekingAlpha post on how mutual fund fees are decreasing. Along with monthly fees and transaction fees, fund expenses should be part of your cost benefit analysis as these can add up to thousands of dollars (or more) over the life of your HSA, just like fees associated with 401k's.
SeekingAlpha
SeekingAlpha recently began offering coverage on mutual funds. Since each administrator offers different funds I can't make a specific recommendation. However, I can offer general advice and write about what my plans are.
My HSA doesn't offer a balanced fund, but they do offer a Vanguard stock fund and bond fund. My ideal instrument would be a fund like Vanguard Balanced Index Fund Investor Shares (MUTF:VBINX) which invests in 60% stocks and 40% bonds. SeekingAlpha author Harm Elderman has a nice piece on VBINX here. SeekingAlpha author Richard Shaw offers a perspective on how a balanced portfolio would have performed since 1928 here.
Conclusion
A HSA fits by personal objectives and provides an opportunity to save and grow money tax-free for healthcare costs during retirement. By investing excess funds into balanced portfolio mutual funds I can reduce volatility and still receive excellent performance over time. A long-term outlook is best as trading in and out of funds during volatile market conditions can severely reduce returns over time.
Thank you very much for reading!
Disclosure: I am/we are long VBINX.
I wrote this article myself, and it expresses my own opinions. I am not receiving compensation for it (other than from Seeking Alpha). I have no business relationship with any company whose stock is mentioned in this article.