AT&T (NYSE:T) and Verizon (NYSE:VZ) have long been the dominant names in the telephone space. Over the last couple of decades, however, telecom has changed dramatically. While these two companies have been reliable dividend payers, they simply aren't the same companies they were even a couple of years ago. That could have major implications for the pair's long-term prospects and your dividend payments.
When AT&T isn't AT&T

There's probably no better example of the changes that have impacted the telecommunications market than the fact that AT&T isn't actually AT&T. That may sound silly, but it isn't. Ma Bell, as AT&T was long known, was the dominant domestic telephone company until the U.S. government got the bright idea to break it up. That left the United States with a collection of regional telephone companies and AT&T, a long-distance company.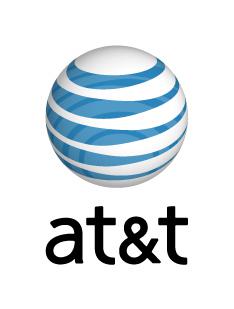 Then long-distance got eviscerated by technology and AT&T was bought by one of its "children," lovingly nicknamed Baby Bells, SBC Communications. It's no surprise that the AT&T name was the one that survived the merger, but it wasn't AT&T that did the buying. Interestingly, through all this, AT&T and Verizon, another of Ma Bell's government created offspring, were shifting quickly toward cell phones and away from landlines, their one-time strongholds.
In fact, today, both AT&T and Verizon are largely considered cell phone companies. But, honestly, that's no more accurate than thinking of them as landline companies while they were shifting toward cellular.
In flux

For example, AT&T recently bought DirectTV. That makes AT&T one of the largest pay TV providers in the world. And that's on top of the company's own move to provide content through its U-Verse service. Broadband Internet access is another increasingly important offering. Then there's the expansion into Mexico via the acquisition of two cell companies south of the border. So much for American Telephone and Telegraph ... (Yes, Mexico is in the Americas, but that's not the spirit behind AT&T's name.)
So what is AT&T? It's certainly not a telephone company in the traditional sense. It's something more, bigger, and, more to my point, still changing.

The same could be said of Verizon. For example, as Yahoo! (YHOO) has stumbled and dissident shareholders are calling for the Internet portal to jettison its core web businesses, Verizon is taking a serious look at buying it. That's after the company swallowed up AOL not too long ago. For the record, it's the head of AOL that Verizon has tasked with doing a deep dive on Yahoo!
The thing is, AOL and Yahoo! are essentially what's left of two once-prominent web portals. That's a far cry from telecommunications in my book. And it means that Verizon, like AT&T, is both not what it used to be and is still changing. And, like AT&T, Verizon has its own video service and broadband products, among other offerings that the pair sell.
So what?

Good companies change and adjust over time. That's what makes good companies good. So, on the one hand, I think AT&T and Verizon are doing the right things, or at least trying to. But that doesn't mean that the risks in what were once thought of as widow and orphan stocks haven't shifted. And as an investor you need to think about that pretty clearly.
For example, AT&T has a long history of increasing its dividend every year. But it is currently paying out more than it's earning. To be fair, dividends come from cash flow, so this isn't a death knell for the dividend, but it is something to be worried about. Your dividend may not be quite as secure as you think.
Verizon, meanwhile, also has an impressive history of annual dividend hikes, and a payout ratio close to 50%. That's a much more comforting level, but the company's debt is an increasingly important issue to watch. Verizon's debt load has simply skyrocketed over the last couple of years and stands at around 90% of the capital structure. True, a big part of that was buying sole ownership of its cell assets, but that doesn't change the leverage situation. A heavy debt load should worry investors relying on the dividend for living expenses since debt payments will likely be made before dividend payments in a worst-case scenario. (You also have to wonder how much it can actually afford to pay for Yahoo!, but that's just an aside.)
Revenue growth, meanwhile, has been pretty anemic at this pair over the past five years, wallowing in the low single digits. That's probably a reasonable level if you look at the two as telecom companies. But, both have made a lot of corporate moves of late to what you could argue is little effect. It's possible that there's empire building going on, which usually doesn't work out well for shareholders.
Not your widow's and orphan's stocks

Conservative investors should rethink their AT&T and Verizon positions. That doesn't mean they should be sold, but perhaps, if you haven't already, you need to pull them out of the sleep well at night category. It would be better to keep active track of what they are doing and what they are becoming. They simply aren't what they once were and shareholders would be wise to consider the implications of that for their dividend payments. Change, to paraphrase Warren Buffett, can be a bad thing for investors.
Disclosure: I/we have no positions in any stocks mentioned, and no plans to initiate any positions within the next 72 hours.
I wrote this article myself, and it expresses my own opinions. I am not receiving compensation for it (other than from Seeking Alpha). I have no business relationship with any company whose stock is mentioned in this article.