I have covered Pandora (NYSE:P) for roughly five to six years now. And I'll be the first to admit I have become emotionally attached to the company. Over the years, I got to know many of the people who work/worked at Pandora. I spent time with quite a few of them, casually, but professionally, most often at listener events in Los Angeles and on work trips to San Francisco or New York City.
From the beginning, I understood what they do. I "got it." That's probably thanks in large part to my terrestrial radio background. And the people at Pandora - for obvious reasons - appreciated that. So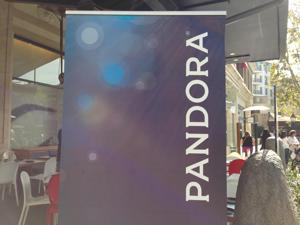 they let me in. And I learned a lot from them, about everything from why they focused squarely on only doing radio for so long to their powerful approach to data-driven advertising to the rich history and deep complexity of the Music Genome Project.
That said, my emotional attachment (and I know it's the worst flavor of blasphemy to admit having emotional designs on a company as a financial journalist) never got in the way of my objectivity. Not that I know of at least. I'll spare you the links, but for as much as I talked the stock up into the $30s, I not only called its subsequent decline, I bashed management along the way. At times, I got personal. My brash approach ended most of my contact with the company and, sadly, probably put the halt to some budding friendships.
In fact, I only got back in touch with Pandora co-founder Tim Westergren after his company bought Ticketfly and the latter gave me public partial credit for planting the seed for the acquisition. I'm generally pretty hard on myself, but I'm proud to have been acknowledged for the role, however little, I played in that deal.
It was with the Ticketfly deal and other equally as smart recent moves by Pandora that I suggested investors wait for the stock to crash and then jump in:
Because the market misunderstands the Pandora story, I have to think anything less than an ideal earnings report come February will send the stock down. In fact, I think we could see sub-$10 sooner rather than later. That's what I'm aiming for as an investor.
But now, with rumors of Pandora exploring a sale coming via SA News, absent strong evidence contradicting a potential buyout, I probably need to take that back.
The drop below $10 came a bit sooner than I had anticipated. But that's neither here nor there now. Nothing matters anymore if Pandora sells out in any expected way. Results from Thursday's earnings (even if earnings come alongside denials) don't mean much within the context of a company that might wind up part of a much larger entity. And that's because I wanted to own Pandora's stock at certain points in time because of the story. Not because of unrelated and highly speculative unknowns.
Because I knew the story well. Better than most outside the company, dare I say.
And because I believed (and still believe) in the story.
I only buy stocks when I believe in the story. If the narrative is not there, I'm out. I have never held a stock - and never will - on the basis that it might get bought out. If it doesn't happen, you quite possibly ended up owning a company for the wrong reasons. And, if the rumors are true, you might have been holding a company that lost not only focus, but also confidence in its mission.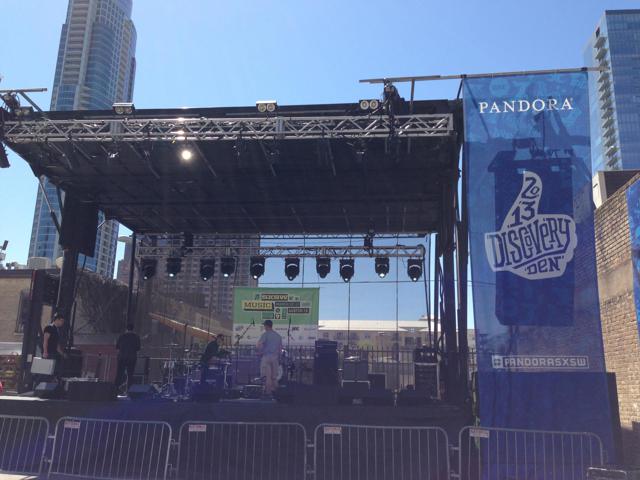 Frankly, the prospects of a Pandora sale make me sad. There's that unconventional approach to writing articles about stocks again - showing emotion. When you believe in something and think you know it very well, only to see the people behind the story ready to take it on a wild turn, you wonder if anything is sacred anymore. At least I do. But I turned 40 last year, so my psychological composition runs high on nostalgia these days.
It will ease the brunt a bit if Pandora doesn't sell out to Apple (NASDAQ:AAPL) or Google (NASDAQ:GOOG) (NASDAQ:GOOGL) or another big player. If Pandora has to make a strategic move, I'd love to see it go private or even sell out to the major record labels, who would be smart to do little more than fund Pandora and let it do whatever it has planned (outside of a sale), unfettered.
But, for now, I have to question everything the people at Pandora say. More often than not, rumors like this, in my experience, are true. They are talking about a sale. And if they're talking about a sale, pressure must be coming from some heavy hitters. Because the company's mission remains righteous, as much of an uphill climb it undoubtedly presents.
If Pandora sells itself, lots of people inside that building, particularly at the executive level, will get richer than they already are. That said, tears will be shed. That's something we don't often think of as investors. There are people on the inside who believe deeply in what they're doing day-to-day. They want to see it through. Not being able to see it through on their own terms will crush them. As much as I feel like I need to apologize for the digression from my usual style of writing about stocks, I'm not going to.
We live in a world where, more so than ever before, you can't buy what they're selling, no matter how passionately and genuinely they sell it. That's instructive with respect to all stocks, especially the battleground ones (e.g., Tesla (NASDAQ:TSLA)) we have a tendency to get attached to.
Disclosure: I/we have no positions in any stocks mentioned, and no plans to initiate any positions within the next 72 hours.
I wrote this article myself, and it expresses my own opinions. I am not receiving compensation for it. I have no business relationship with any company whose stock is mentioned in this article.