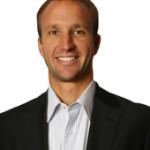 As a senior research analyst focused on medical technology: (devices and As a senior research analyst focused on medical technology: (devices and diagnostics) with ROTH Capital Partners, Matt Dolan's investment views have been cited by a "Who's Who" of publications on Wall Street. Prior to joining Roth in 2003, Mr. Dolan, a graduate of Northwestern University, formed a trading group at the Chicago Board of Trade and Chicago Board Options Exchange where he analyzed position risk and traded equities and fixed income products.
He has also served as an analyst at a healthcare-focused hedge fund. In this exclusive interview with BioTuesdays.com, he shares his insights for an industry rebounding from the financial meltdown as well as themes ranging from taxation, reimbursement, consolidation and the impact of austerity measures in Europe.
BioTuesdays.com: Let's start with ROTH's focus on healthcare.
Matt Dolan: Principally, our focus is on small-cap equities across the board, with healthcare playing an increasing role over the past several years. I look at both our Annual Growth Stock Conference and deal flow as key metrics. Our conference last year had about 420 companies presenting, and roughly a third of those were healthcare-related. We've brought on board a number of professionals both on the research side and banking side over the past three-plus years, which has helped build our exposure and focus in the healthcare space. And that has obviously led to more transactions and more of our business coming from that sector.
What's the state of the medical devices sector?
We've had a few years of a shaky underlying market in terms of device procedure volume and hospital spending. Volumes of procedures in offices and hospitals now appear to be relatively stable, if not improving to a small degree. On the hospital spending side, the credit crunch impacted companies that sell capital equipment, but that has started to turn around as well.
The biggest concerns in the near term are Europe and the implications of austerity measures on budgets for capital equipment and the impact those measures might have on patients and procedure volumes. Stateside, going into 2013, the medical device tax, health care reform and reimbursement could be huge swing factors for the sector.
How would you characterize the industry's relationship with the FDA?
Venture capital investment into medical devices has been down dramatically over the past few years, and I think a lot of that has to do with regulatory uncertainty of not having a clear and predictable path to the market in the U.S. This has forced a lot of companies to dry up and be acquired for lower than historical values. Other companies are taking their technologies overseas to vet them clinically with the intention of then selling them to bigger companies to forge through the FDA's regulatory process.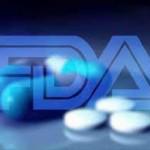 So from our perspective on small-cap companies, the regulatory environment is one factor that we expect will continue to drive a more general trend toward increased consolidation in the space in the next three to five years. The large cap players need to find ways to grow sales and earnings per share in that period of time, and we expect smaller medical device players will provide innovative technologies to generate underlying growth for the industry. The value metrics around recent acquisitions have begun to tick up over the past few quarters, and overall volume and transaction size have also gone up, both of which, we believe, are early indicators of this broader trend.
What about device safety issues and the FDA?
We've seen a lot more device recalls and a lot fewer approvals from the FDA in recent years. A while back, there was a product that was approved based on falsified information, and that really spurred the latest discussion about safety. But there hasn't been any indication that the safety of medical devices has deteriorated in any way. I think we have turned the corner toward improvements in the US regulatory process for medical devices with the hope of a more predictable pathway for industry, albeit at the cost of greater resources required.
Give me your take on tax reform.
The medical device tax, which is embedded in President Obama's healthcare reform plan, is a 2.3% charge on revenues of medical device manufacturers selling product in the U.S. According to the legislation, the tax is slated to go into effect in 2013. If we assume it goes ahead as stated, it would be a notable weight on the profit and loss statements of all device companies, especially smaller players. If we go back to Sarbanes-Oxley and the expenses that were required for companies to remain in compliance, I think we can draw a number of parallels to the medical device tax. Taking 2.3% of the revenue of some small-cap players would have a disproportionate impact on operating income of smaller companies.
According to surveys we've run, resources that could be invested in sales and marketing or research and development are now likely to be reallocated into the device excise tax. A lot of the companies that we've polled have indicated they would like to pass the tax on in terms of price hikes to hospitals, but given the backdrop of pressure on procedures and hospital budgets, I don't think that's necessarily a positive for the progress of the industry in terms of growth and margin improvements next year and in the long term.
On the other hand, I feel that this is yet one additional pressure point that will lead to further consolidation in the industry, which should ultimately favor smaller innovators.
Any new developments on the reimbursement issue?
As always, reimbursement continues to be another challenge that is impeding investment in the space. The dynamics of the reimbursement discussion are changing, and the key factor now is cost effectiveness. A device now has to be able to, not only produce better results, but also save the system money. In the past, a lot of devices were approved just because they worked better regardless of the cost.
Patient necessity is also becoming a bigger factor on the reimbursement side. Through this last recession in the U.S., we saw patients who had chest pain, for example, forgo medical care due to financial constraints. Combine that with the fact that a lot of reimbursement programs have higher deductibles and higher co-pays, there's now a much greater consumer element in healthcare than we've seen in prior years. All of these variables point to a similar theme: medical device companies will need a more comprehensive sales argument for the efficacy, safety and cost effectiveness of their products.
How does the debt crisis in Europe affect the industry?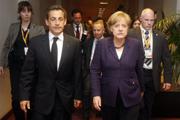 Europe is a bit of a different animal in terms of reimbursement. The cost effectiveness argument that's shaping up in the U.S. is really the state of affairs in Europe. We've seen pockets of softness for medical devices in areas of Europe that have been hit by austerity measures. In some of the countries that are having major credit issues, we've seen signs of incremental weakness over the past four months. The biggest question mark for a lot of corporate outlooks in 2012 is how does what happens in Europe affect purchases of medical equipment by hospitals.
What are your views on industry consolidation?
For the small- and mid-cap medical device sector, the biggest theme that is derived from all of these variables is the consolidation idea. And the question comes down to who needs whom more. I think the larger players are facing the same pressures as the small-cap players. A lot of innovative technologies are coming from the smaller side of the equation. And I think the large-cap guys have to find a way to grow their earnings per share going forward. We've seen a lot of buybacks, which will help the number, but they're also going to have to find a way to grow the top line, and I think that will be achieved through strategic acquisitions. So, thematically, the small players offer that capability to larger companies, and that's ultimately why we will likely see a much consolidated industry in the next three to five years.
Let's talks about some of your top picks in the sector.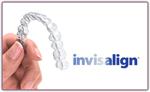 Align Technology's Invisalign
A company we cover in the dental space is Align Technology (NASDAQ:ALGN). It makes a product called Invisalign, which straightens teeth with a series of removable, virtually invisible aligners. Invisalign generates sales of around $500 million a year and the company runs a virtual monopoly in the space. That's given them a lot of runway to build their brand and the value of Invisalign. In the second half of 2011, Align grew volumes in excess of 20%, which is hard to find in the small- and mid-size medical device space with a comparable revenue base. Profit margins exceed 20% as well. Align is a story that offers growth and, more importantly, earnings power over the next few years. Cash balances are healthy at over $3 a share.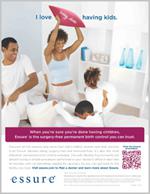 Conceptus' flagship Essure® system product
Another company we cover is Conceptus (NASDAQ:CPTS), which we upgraded last fall. It has a lot of the variables going for it that we've already discussed. Conceptus provides a minimally invasive means of blocking fallopian tubes to provide permanent birth control for women, compared with major tubal ligation surgery. Most Conceptus procedures are performed in the physician office setting, which allows patients to get back to their normal lives relatively quickly. Reimbursement is in place, which is quite profitable to the physician. It's a high-margin, recurring business, with mid-80% gross margins, and ultimately could be a strategic acquisition candidate over the next couple of years. The company appointed a new CEO in December and, along with a return to positive growth in 2012, could start to get noticed by investors this year.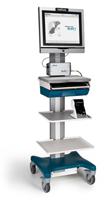 Natus' ALGO® 5
We also like Natus Medical (NASDAQ:BABY). One of its differentiating products is a test for newborn hearing, which is done nearly 100% of the time in the U.S. and is a growing trend around the world. The ability to detect hearing impairment early significantly improves a person's communication later in life and eases the burden on medical resources, thereby offering a cost effectiveness argument. So, it's a very compelling product from that standpoint and has a pretty substantial growth opportunity outside of the U.S. Natus maintains single-digit organic growth, and management has shown a solid propensity to execute on acquisitions that are accretive immediately.
Anything you like in the micro-cap space?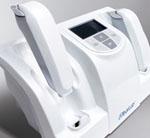 TearLab Osmolarity System
We recently initiated coverage on TearLab (NASDAQ:TEAR) as one of our micro-cap medical device ideas. The company has developed an osmolarity diagnostic for Dry Eye Disease in the physician office setting. In December and January, TearLab received a positive code decision from Medicare and its CLIA waiver from the FDA, which we think is a transformative event. We have covered a lot of diagnostic companies that sell into the physician office setting and therefore understand the impact these developments could have on a company's commercial success. We expect these two milestones will really open the gate for the company to start placing a lot of its systems out in the field and allow revenue to scale up in a significant way in the next few years.
Note: This interview has been condensed and edited.
Disclosure: I have no positions in any stocks mentioned, and no plans to initiate any positions within the next 72 hours.