Wow, this is the third "C-level" announcement that I've covered in just three weeks.
As you may recall, on January 26, STAG Industrial (NYSE:STAG) announced the mutual departure of its CFO Geoffrey Jervis and his replacement, William Crooker (see my article here).
Then on February 8, Brixmor Property Group's (NYSE:BRX) Board of Directors forced out three senior executives including CEO Michael Carroll, President and CFO Michael Pappagallo, and Chief Accounting Officer Steven Splain (see my article here).
Maybe C-suite makeovers are becoming fashionable, as yet another senior executive has moved onto greener pastures or in his words, "to pursue other interests."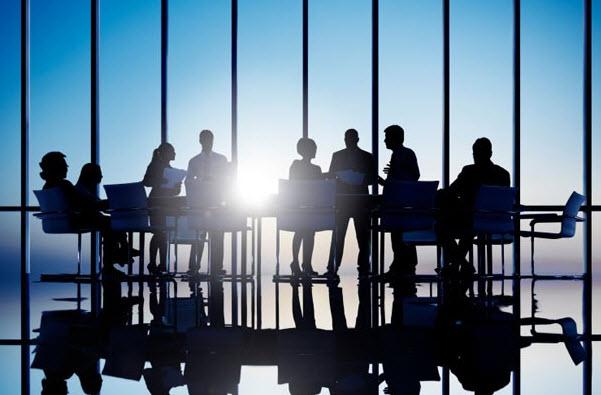 Does W.P. Carey Have A Management Crisis?
Late yesterday W.P. Carey (NYSE:WPC) said it named Mark DeCesaris CEO, effective immediately, replacing Trevor Bonds.
DeCesaris, aged 56, has served as a member of the Board and Chairman of its Technology Committee since July 2012. He was Chief Financial Officer of the Company from 2010 to 2013, and served as the Company's Acting Chief Financial Officer from 2005 to 2010.
Before joining WPC, from March 2003 to December 2004, DeCesaris was Executive Vice President for Southern Union Company, a natural gas energy company publicly traded on the New York Stock Exchange, where he oversaw the integration of acquisitions and developed and implemented a shared service organization to reduce annual operating costs.
From August 1999 to March 2003, he was Senior Vice President for Penn Millers Insurance Company, a property and casualty insurance company where he served as President and Chief Operating Officer of Penn Software, a subsidiary of Penn Millers Insurance.
From 1994 to August 1999, he was President and Chief Executive Officer of System One Solutions, a business consulting firm that he founded. He started his career with Coopers & Lybrand in Philadelphia, earning his Certified Public Accountant license in 1983. He graduated from Kings College with a B.S. in Accounting and a B.S. in Information Technology. He currently serves on the Board of Kings College and on the Board of the Denver Mile High Youth Corps, Petroleum Service Co. and Mountain Productions, Inc.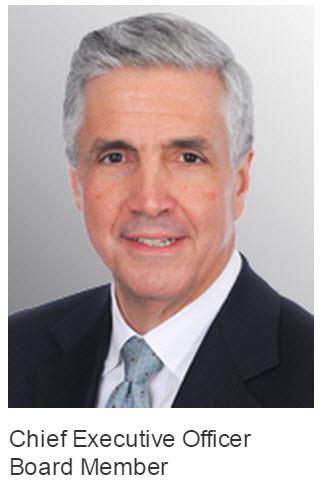 In connection with his resignation, Bond and WPC entered into a letter agreement, dated February 10, 2016 (the "Separation Agreement"). Pursuant to the Separation Agreement, Bond's employment with WPC ended as of February 10, 2016, and such termination was without "Cause," as that term is defined in the Employment Agreement, dated as of January 15, 2015.
Under the Separation Agreement, subject to certain conditions, Bond will be entitled to receive the severance benefits provided for in the Employment Agreement, and, subject to satisfaction of applicable performance conditions and pro-ration, vesting of his outstanding unvested performance stock units in accordance with their terms. In addition, previously granted restricted stock units that are scheduled to vest on February 15, 2016 will vest in accordance with their terms.
The Separation Agreement also provides that Bond will receive an annual cash bonus for calendar year 2015 in an amount equal to $1,700,000. In addition, he is subject to certain non-disparagement, non-solicitation, confidentiality and other customary obligations. The severance benefits, equity award acceleration and bonus payment are conditioned on Bond's execution and non-revocation of a release of claims against the Company and its affiliates.
Bond was named CEO at WPC in 2010 when he was replaced by Gordon Dugan (currently CEO of Gramercy Property Trust (NYSE:GPT)). Dugan had resigned (around six years ago) - he was not fired - after clashing with founder and chairman, William Polk Carey, who passed away in January 2012. According to Crain's DuGan's resignation followed a disagreement "with respect to the degree of authority and control" of the chairman.
Prior to his death, Bill Carey had hand-picked Bond to lead WPC, a firm he founded in 1973.
Maybe It's An Identity Crisis
While at Carey, Bond was credited with transitioning the company from a master limited partnership (or MLP) into a REIT. In February 2012, WPC changed its structure to increase its market share while also improving institutional access to capital (and get rid of the awful K1s). Here's a snapshot of WPC's performance since converting to a REIT.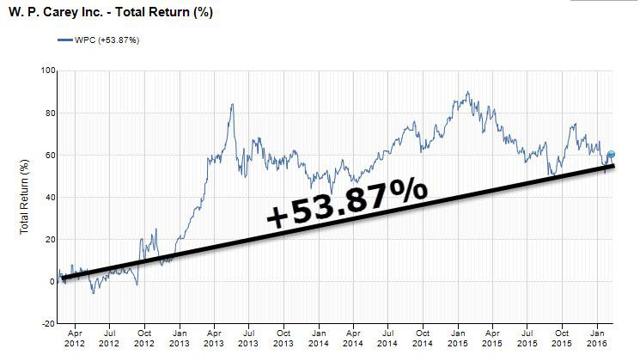 Here's how WPC has performed (since February 2012) compared with its two primary peers, Realty Income (NYSE:O) and National Retail Properties (NYSE:NNN).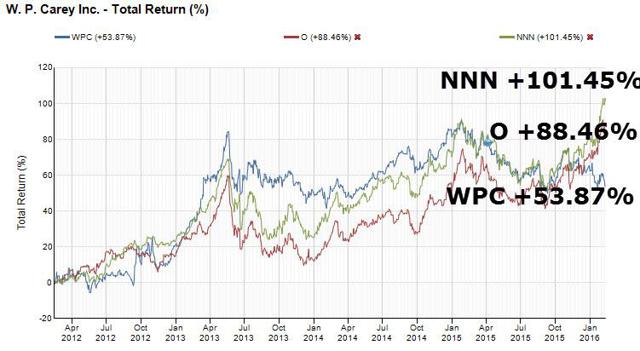 Perhaps under-performance had something to do with Bond's resignation?
One key difference between WPC and its two primary peers (O and NNN) is that WPC has an Investment Management business that generates around 10% of its revenue. Under Bond's leadership, WPC has reduced its exposure in the non-traded REIT (Investment Management) business from over 60% (in 2011) to around 10% today (based on AFFO).
It's likely that a big part of the disconnect with Bond and WPC's Board has to do with the company's investment management business. When Carey commenced operations in 1973, it generated most of its capital via traditional retail investors and non-traded REITs. However, over the years, WPC evolved into a more focused Net Lease real estate model, with less emphasis on the Investment Management business.
As a result of enhanced regulation and a few bad apples (i.e. ARCP), the non-traded REIT industry has become a highly controversial alternative, and in November, WPC said that it was exploring breaking up its businesses into three units: (1) a U.S. Net Lease REIT, (2) an International Net Lease company, and (3) an Asset Management company.
In a research paper today, Paul E. Adornato, CFA, with BMO Capital Markets explains:
...if the businesses are separated into two or three distinct entities, how would the large G&A load be allocated and what would the earnings of each entity look like?
He also weighed in on the "murky" business outlook for the three entities operated by WPC:
1) While US Net Lease has been WPC's strength, US Net Lease has become a somewhat crowded space and investors (already skeptical of Net Lease) have more uncertainty in periods of generally rising rates.

2) European Net Lease has even more uncertainty for US investors, who like to "kick the tires" on the underlying real estate. We don't have visibility on European Net Lease valuations.

3) The Non-Traded REIT business has come under regulatory scrutiny and is in flux. Long criticized as a fee driven, and individual investor unfriendly business WPC has taken the lead to rationalize the fees (back end loaded) and create infinite life entities, instead of fee driven finite life businesses taking management fees at both ends.

4) The REIT market generally doesn't like spin-offs as valuation, leadership and business objective has to be established from scratch.
With Bond's departure, WPC said it had retained JPMorgan to assist with the range of strategic options, and with earnings to be released in just two weeks, I suppose the roadmap for unwinding the businesses are off the table, at least for now.
WPC reaffirmed its 2015 AFFO guidance range and expects its results to be above the midpoint. With its third-quarter results in November 2015, the company offered an expected full-year AFFO range for 2015 of $4.83 to $4.97 per share. The S&P Global Market Intelligence consensus mean AFFO per share estimate for the 2015 full year is $4.90, with three analysts reporting.
Yesterday Ladenburg Thalman analyst Daniel Donlan downgraded WPC to "neutral" from "buy" and in a research paper he wrote:
While recently appointed CEO Mark DeCesaris should breathe new life into the WPC story, our revised projections for flattish AFFO/sh growth have caused us to downgrade our rating on WPC to NEUTRAL from Buy and remove our price target. The main driver of our tempered earnings outlook is our forecasted decline in structuring fees (i.e., acquisition fees), which WPC generates by deploying capital within Carey's non-traded REIT (NYSE:NTR) programs.
My Take: The CEO transition appears to be a seamless one since DeCesaris has touched virtually all of the pieces within the organization. The Board appears to be engaged (hired JPMorgan) to evaluate the range of options and I would speculate that Bond is no longer there due to disagreements regarding the future direction of the company, share price underperformance, or a combination. A quick view of the Board of Directors validates a resourceful and highly experienced group with deep roots in the business (many are friends and family of founder, Bill Carey).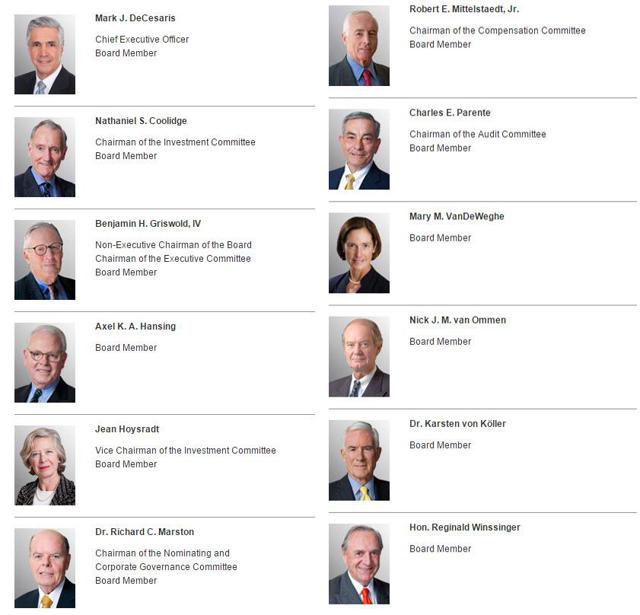 Arguably, I don't see a lot of youth on the Board and perhaps that was another "rub" for Bond and his bosses. Carey has always been run by "old school" executives and the last two CEOs (Bond and Gordon) are known for "leading" than "following." Something - we'll likely never know - triggered the mutual resignation of Bond, and I am confident that the Board was serving in the best interests of investors.
I am maintaining a BUY rating on WPC. I consider the CEO transition unfortunate but it's not a shock - the company appears to be suffering more from an identity crisis rather than a management crisis. While I am unsettled with the news related to the C-suite, I am comforted by the succession plan that is in place, as well as the strong fundamentals and high-quality portfolio. Shares fell 7.19% today with a close at $55.89 (dividend yield of 6.9%).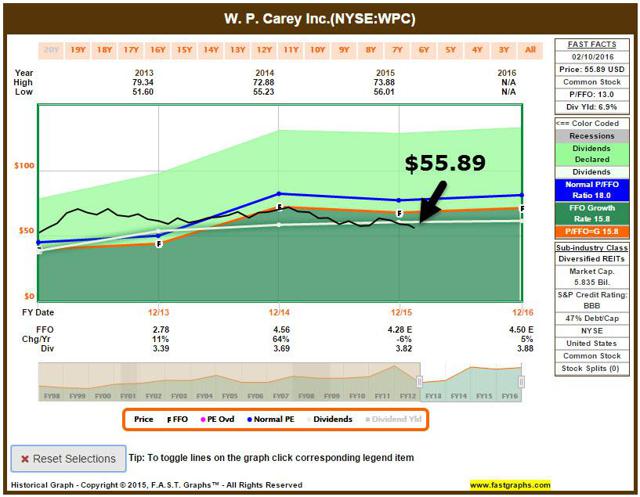 Author's Note: I'm a Wall Street writer, and that means that I am not always right with my predictions or recommendations. That also applies to my grammar. Please excuse any typos, and I assure you that I will do my best to correct any errors if they are overlooked.
Finally, this article is free, and my sole purpose for writing it is to assist with my research (I am the editor of a newsletter, Forbes Real Estate Investor), while also providing a forum for second-level thinking. If you have not followed me, please take 5 seconds and click my name above (top of the page).
The only guarantee that I will give you is that I will uncover each and every rock I can in an effort to find satisfactory investments that "upon thorough analysis promises safety of principal and satisfactory return. Operations not meeting these requirements are speculative." (Ben Graham)
Disclaimer: This article is intended to provide information to interested parties. As I have no knowledge of individual investor circumstances, goals, and/or portfolio concentration or diversification, readers are expected to complete their own due diligence before purchasing any stocks mentioned or recommended.
Sources: SNL Financial and FAST Graphs
Disclosure: I am/we are long O, DLR, VTR, HTA , STAG, GPT, ROIC, HCN, OHI, LXP, KIM, WPC, DOC, EXR, MYCC, BX, TCO, SKT, UBA, STWD, CONE, BRX, CLDT, HST, APTS, FPI, CORR, NHI, CCP, WSR, CTRE, WPG, KRG, SNR, LADR, HCN, HCP, BRX.
I wrote this article myself, and it expresses my own opinions. I am not receiving compensation for it (other than from Seeking Alpha). I have no business relationship with any company whose stock is mentioned in this article.