General Motors (NYSE:GM) stock price has been under pressure since the Board authorized the share repurchase plan. Shares were first repurchased during March 2015 for an average price of $38.03; the stock is now $27.22. The 102.4 million shares that were repurchased at an average cost of $34.49 have lost $745 million. GM investor might thank the activist group that pushed the share repurchase plan for the loss of wealth though some investors might want to thank them for the fact that they can sell shares without a tax liability. The argument for providing owners cash in exchange for shares (share repurchase) as the preferred capital allocation over a cash dividend to all owners.
Investors might be concerned with the capital allocation or maybe worried about GM's subprime exposure. The table below shows the percentage of GM Financial receivables originated at a FICO score of 620 or less. That is considered subprime. The table shows that the level of subprime exposure has declined. Receivables 30+ days delinquent have been range bound between 4.5% and 5.9%.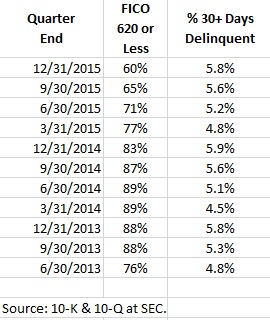 Loan loss provisions and charge-offs are shown below.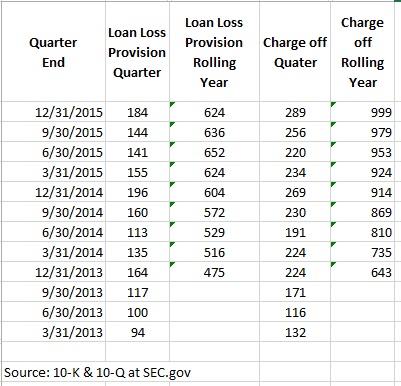 GM Financial receivables with dealers with weak metrics have improved since 2014.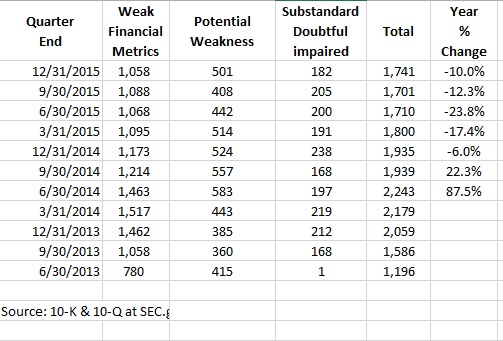 The tables above show what has happened in the past, the future performance is the unknown.
The market is concerned with something at GM. The market capitalization has declined $20 billion the past year while the company spent $3.5 billion repurchasing shares. Investors have lost $5.7 billion in market value for every $1 billion used repurchasing shares.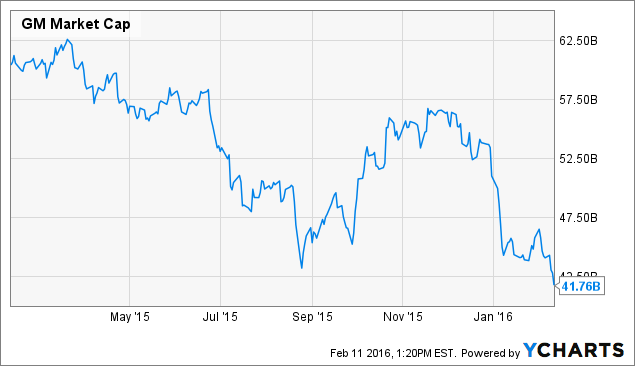 GM Market Cap data by YCharts
Will the GM Board reconsider the share repurchase program or maybe approve a Dutch tender at say $34.49 (average price paid in 2015) to provide all investors the opportunity to exchange shares for company (owner) cash? Or possibly pay a special dividend? I haven't a clue, but the so-called share repurchase plan to buy undervalued stock has not created shareholder wealth at GM. What do you think the capital allocation should be?
Disclosure: I am/we are long GM.
I wrote this article myself, and it expresses my own opinions. I am not receiving compensation for it (other than from Seeking Alpha). I have no business relationship with any company whose stock is mentioned in this article.
Additional disclosure: Short calls and may sell puts and or exit stock position.