Welcome to the World Domination issue of M&A Daily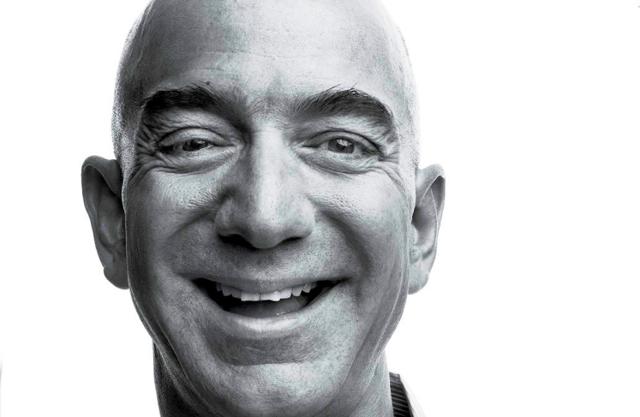 Amazon (NASDAQ:AMZN) is buying NICE, an Italian cloud computing company. They serve industries from aerospace to energy and utilities. Amazon is also buying back up to $5 billion of shares in a new authorization. What will Amazon do for its next act? Amazon is building up its logistics infrastructure, looking at leasing planes so that it can compete head-to-head with FedEx (NYSE:FDX) and United Parcel Service (NYSE:UPS). It is also looking at serving as a maritime shipping broker to get better exposure to China, where it could compete with Alibaba (NYSE:BABA). Today, Alibaba has over half of retail e-commerce in China while Amazon has only about 1% of that market. That is about to change.
Time Warner Cable
The California PUC administrative law judge (not a real judge; a judge in the same sense that Dr. Dre is a doctor) approved the Time Warner Cable (TWC) and Charter (NASDAQ:CHTR) scheduling request. The review timetable was revised. The final decision is due May 12th. The $7.90 net arbitrage spread offers a 12% annual return if the deal closes by July.
King Digital
Activision (NASDAQ:ATVI) received regulatory clearance for its acquisition of King Digital (BATS:KING) from the European Commission. Activision management expects to close the deal later this month.
Plum Creek
The Plum Creek (NYSE:PCL) shareholder vote is today at 1 pm ET for its acquisition by Weyerhaeuser (NYSE:WY). The $0.61 net arbitrage spread offers a 6% annual return if the deal closes later this month.
Targa Resources Partners
Targa Resources Partners (NYSE:NGLS) shareholders approved the acquisition by Targa Resources (NYSE:TRGP).
Hawaiian Electric
HI PUC concluded its second set of hearings and the third set will be held February 29 through March 4 regarding the NextEra (NYSE:NEE) acquisition of Hawaiian Electric (NYSE:HE).
Sirona
The DENTSPLY (NASDAQ:XRAY) merger with Sirona (NASDAQ:SIRO) remains on track for completion later this quarter.
American International Group
The American International Group (NYSE:AIG) board agreed to expand its size by two seats. It is adding John Paulson and Carl Icahn lieutenant Samuel Merksamer.
Manitowoc
The Manitowoc (NYSE:MTW) board approved the separation of its foodservice business, which will be spun off as Manitowoc Foodservice.
Syngenta
Syngenta (NYSE:SYT) filed its 20-F (like a 10-K with a foreign accent) with the SEC which discloses a $1.5 billion termination fee and a $3 billion reverse termination fee in acquisition by ChemChina. The $16.31 net arbitrage spread offers a 22% annual return if the deal closes by year-end.
Fresh Market
Kroger (NYSE:KR) wants to buy Fresh Market (NASDAQ:TFM). It needs to beat out fellow suitors Apollo (NYSE:APO), KKR (NYSE:KKR) and TPG. Fresh Market is working with JPMorgan (NYSE:JPM) on the process. More to come in future editions of M&A Daily…
Elsewhere on Seeking Alpha
Disclosure: I am/we are long TWC, SYT.
I wrote this article myself, and it expresses my own opinions. I am not receiving compensation for it (other than from Seeking Alpha). I have no business relationship with any company whose stock is mentioned in this article.
Additional disclosure: Chris DeMuth Jr and Andrew Walker are portfolio managers at Rangeley Capital. Rangeley invests with a margin of safety by buying securities at deep discounts to their intrinsic value and unlocking that value through corporate events. In order to maximize total returns for our investors, we reserve the right to make investment decisions regarding any security without further notification except where such notification is required by law.