Company Overview
Tenneco Inc. (NYSE: TEN) designs, manufactures and distributes clean air products and systems for various commercial markets. Its main focus is on developing automobiles, including commercial trucks, and various other off-highway clean air systems and ride performance systems.
Tenneco Inc. is a global company that employs over 29,000 employees worldwide. It also has a wide manufacturing base, including 90 manufacturing facilities on six continents. Furthermore, Tenneco Inc. heavily invests on capacity building and develops leading-edge technology for its manufacturing expertise via its 15 engineering centers scattered around the world.
Tenneco Inc. markets the products itself, but also serves original equipment manufacturers (OMEs) and supply parts to repair and replacement aftermarkets.
Some of the major brands of Tenneco Inc. include Monroe, Rancho, Clevite Elastomers, Marzocchi, Axios, Kinetic, and Fric-Rot, Walker, XNOx, Fonos, DynoMax and Thrush.
Q4 2015 Earnings Went up by 32% (Y/Y)
Last week, Tenneco Inc. released its Q4 2015 earnings as well as annual earnings report for 2015.
Zacks Equity Research pointed out that in Q4 2015, the earnings per share increased by 32.4% compared to the same quarter last year. In addition, the adjusted net income increased to $80 million from $65 million a year ago, which represents a 23.1% increase.
Q4 earnings were surprisingly good, as it beats most of the previous analyst estimates. The 2015 annual financial figures showed that Tenneco Inc. is indeed experiencing a secular growth trend.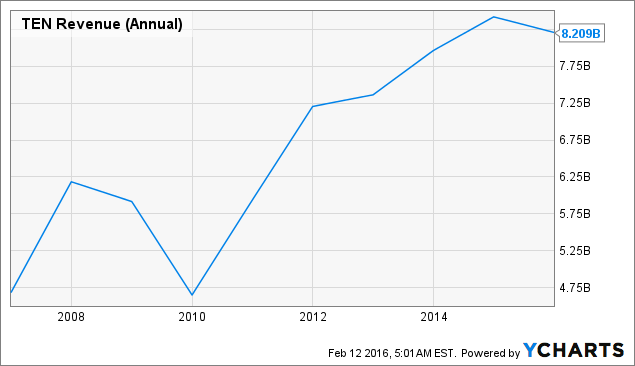 Figure 1: Tenneco Inc.'s Annual Revenue Has Increased by 72.63% Over the Last Five Years
At the end of 2010, Tenneco Inc.'s annual revenue was below $4.75 billion, and it peaked at $8.42 billion in 2014. In 2015, the annual revenue came down to $8.2 billion, which still represents a 72.63% increase in just 5 years.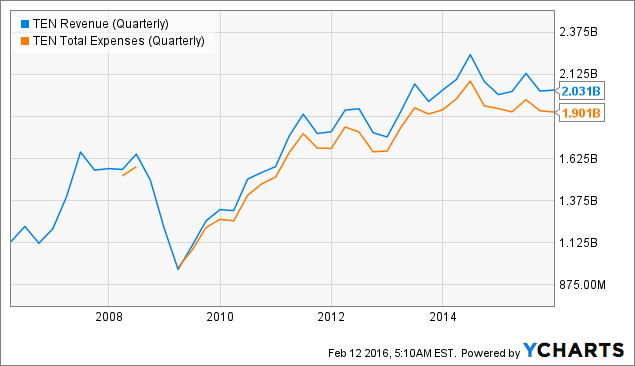 Figure 2: Tenneco Inc.'s Profit Margin Remained Somewhat Constant since 2012
Back in 2009, Tenneco Inc.'s quarterly revenue and total expenses were the same, meaning the company was hardly reaching breakeven. However, since the start of 2011, Tenneco Inc.'s revenue and total expenses started to diverge and it started generating some gross margin.
In 2015, Tenneco Inc.'s gross margins widened from 13.04% to 14.75% compared to the same period last year. Capital Cube reported that the EBITDA or operating margin also grew to 9.51% compared to 8.93% during this period.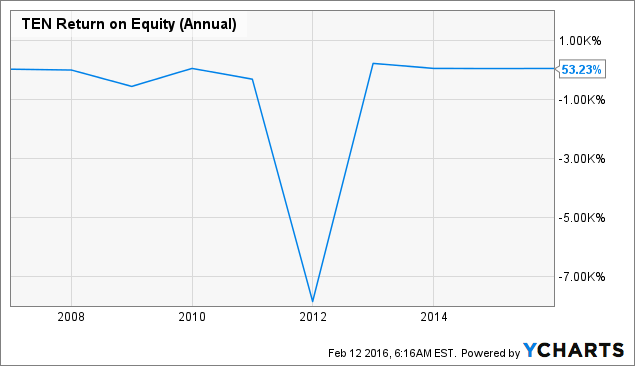 Figure 3: Tenneco Inc.'s Annual Return on Equity Has Remained above 50% Since 2013
As far as investors are concerned, the return on equity has been very good over the last year, which came out at 53.23% in 2015. Besides temporarily dropping in 2012, Tenneco Inc.'s management has managed to keep the annual ROE around, if not above, 50% level since 2008.
Market Rewarded Tenneco Inc's Consistency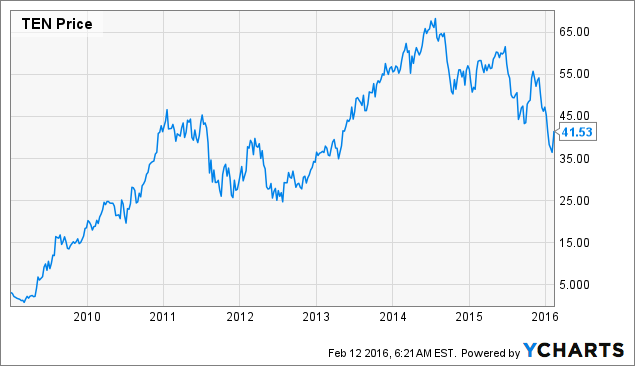 Figure 4: Since the Start of 2009, Tenneco Inc.'s Stock Price Went up around 2,016.46%
At the beginning of 2009, Tenneco Inc.'s stock price was trading at $3.22 per share, which climbed to $68.15 per share on July 18, 2014, representing a 2,016.46% growth in five years. Although the stock price has come down to $41.53, as of February 12, 2016, it is still up around 1,189.75%.
If a micro-cap company increased its revenue by 50% in five years, it wouldn't make any news. Things like that happens all the time. However, when a company increases its $4.75 billion revenue to $8.4 billion, it certainly helps turn a few heads.
This above-average revenue growth along with consistent gross margin helped Tenneco Inc.'s stock price to gain tremendous traction over the last few years. We believe that the 2015 annual financial figures provide ample evidence that this company would continue to outperform the average market growth in the coming year, regardless how bearish the overall indices have been in the United States lately.
Conclusion
As we were conducting our research for this article, two important developments took place. On February 8, Tenneco Inc. announced that it will be supplying full emission control systems for the 2016 Lexus RX luxury crossover platform.
Mike Seurynck, Tenneco Vice President and General Manager of North America Clean Air, said that this contract with Lexus will help the company to showcase "Tenneco's advanced process technology, including laser-welded mufflers which help to reduce weight and enable improved vehicle packaging." News like this reinforced our bullish perception about the company.
Secondly, on February 11, Barclays upgraded Tenneco Inc.'s stock from "equal weight" to "overweight" and increased the price target for Tenneco Inc.'s stock from $50 per share to $55 per share.
Commenting on the upgraded rating of Tenneco Inc., Barclays said in a note that "Sentiment on the name is set to improve, in our opinion, as investors appreciate the potential for the internal combustion engine (ICE) to be the predominant power plant well into the future, with low oil prices delaying the tipping point to full electric vehicles."
Based on Barclays' price target, buying the stock at the current market price of $41.53 would offer secondary investors a 32.43% upside potential.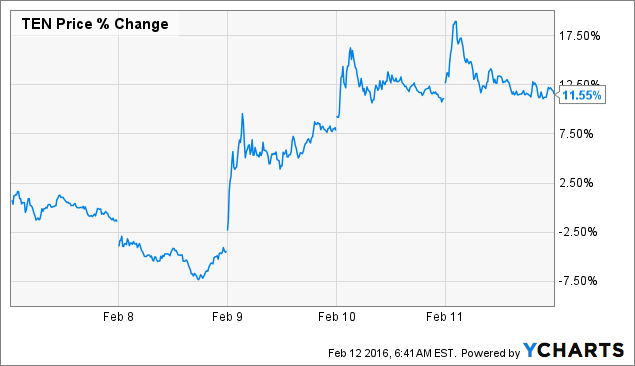 Figure 5: Since Releasing Q4 2015 Earnings, Tenneco Inc.'s Stock Price Has Gained over 17%
Since releasing the Q4 2015 earnings, Tenneco Inc.'s stock price has gained around 17% and we believe it has a lot of space to go up before reaching the equilibrium, which Barclays pointed out to be around $55.
Disclosure: I/we have no positions in any stocks mentioned, and no plans to initiate any positions within the next 72 hours.
I wrote this article myself, and it expresses my own opinions. I am not receiving compensation for it. I have no business relationship with any company whose stock is mentioned in this article.