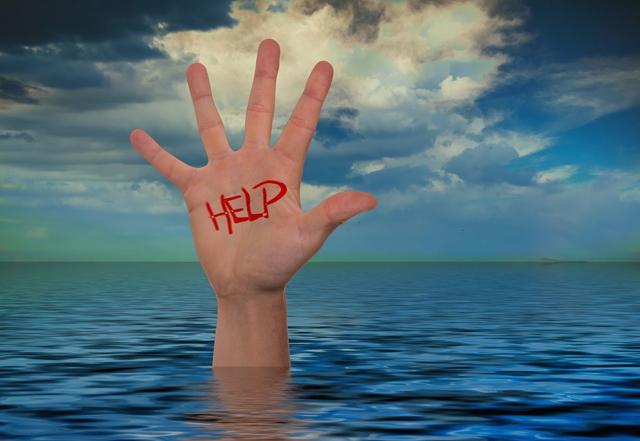 I hope that my articles provide the above to some investors who feel they need it!
Back to Part I
Strategy Overview
If you are new to this series you will likely find it useful to refer back to the original articles, all of which are listed with links in this instablog. It may be more difficult to follow the logic without reading Parts I, II and IV. In the Part I of this series I provided an overview of a strategy to protect an equity portfolio from heavy losses in a market crash. In Part II, I provided more explanation of how the strategy works and gave the first two candidate companies to choose from as part of a diversified basket using put option contracts. I also provided an explanation of the candidate selection process and an example of how it can help grow both capital and income over the long term. Part III provided a basic tutorial on options. Part IV explained my process for selecting options and Part V explained why I do not use ETFs for hedging. Parts VI through IX primarily provide additional candidates for use in the strategy. Part X explains my rules that guide my exit strategy. All of the above articles include varying views that I consider to be worthy of contemplation regarding possible triggers that could lead to another sizeable market correction.
While I have stressed in previous articles of this series that I generally do not predict recessions or bear markets I must admit the current investing environment sure does fell like both. This is why I hedge. I began in 2014 by using about 1 ½ percent of the value of my portfolio to hedge against a potential portfolio loss of 30 percent or more. Then, as I was able to capture some sizable gains from a few positions my cost for that first year was reduced to less than one percent of my portfolio. It amounts to an inexpensive form of insurance and provides me with peace of mind. Last year my gains were much more significant and I was able to offset all of my hedging cost for 2015, the remaining costs from 2014 and have plenty left over to extend my hedge well into 2016. So, now I am basically working with house money, so to speak, and my portfolio remains fully hedged against loss. For a full accounting of the results from last year and a summary of 2014 and 2015 please refer to this article.
The dominoes around the globe that could fall one after the other
For those who are pinning your investing success to the reported strength of consumer spending by the recent Commerce Department headline number, please take the time to read this article by Seeking Alpha contributor Alhambra Investment Partners that looks more deeply into the report details.
For those who are confident in the auto industry driving to a new record in sales and profitability in 2016, please consider reading this article from NBR.com about the level of subprime loans used to finance sales of autos. The problem with subprime lending in mortgages was a mere fraction of what is happening in autos now. Of course, pundits will tells us, once again, that this problem can be contained. They told us that the last time, too. Remember how that worked out?
The price of oil is rising again resulting from rumors of a meeting that might happen that could maybe lead to what may result in what may be an agreement that could, if all signees actually do what they say they will (which they have never done in the past), possibly lead to production cuts that may or may not be large enough to make a tiny dent in the supply glut sometime within the next six months or a year, if we are lucky. Does that make you confident that the price oil is definitely going to be high enough to save all the overly indebted oil production companies? I hope not. But some people still believe there is a tooth fairy. Those would be the people buying oil future right now. I honestly doubt that Mom or Dad will place enough under the pillow to help them overcome those future losses that are likely to accumulate once the rumor is debunked. Even if the meeting does get scheduled, will Saudi Arabia attend? Will Iran also attend? If either of them decides not to attend the meeting cannot succeed. If both attend there is also no guarantee that an agreement will be reached. If an agreement is reached there even less probability, based upon past performance, that the members will all keep to their promises. This rumor is fraught with more peril than expecting politicians to agree to never lie to the public ever again and then actually hold true to the promise. What is the probability? I think it is very near zero for either outcome. I predict that more bankruptcies are coming and more dividend cuts are coming in energy. I also think that the credit problems of energy will flow over into other junk rated bond issues. As that spreads, we suddenly could have real problems for banks.
Nouriel Roubini, professor at NYU's Stern School of Business makes some very provocative points in his recent article, "The Global Economy's New Abnormal." His article hits on the many problems the world economy faces in the coming year(s). In addition to some of what I have noted above it also includes concerns over Britain leaving the EU, aging populations (leading to higher savings, lower investment, and a change in spending habits), all the new unconventional monetary policies (that have thus far failed to do as promised), the absence of inflation and the threat of deflation, the results of China's slowdown, the divergence of Wall Street from Main Street, and geopolitical risks such as ISIS, the Saudi/Iranian squabbles and Russia's newfound aggressiveness in Europe and the Middle East. It is well worth the few moments required to read it. It is an eye-opener and founded in reality.
And if that is not enough then take a look at this article from another Seeking Alpha contributor, Acting Man, who explains the problems in detail faced by the transportation sector. Finally, another Seeking Alpha contributor made an excellent argument for U.S. equities to follow much of the rest of the world market lower in his article, "Hope and Denial: Two Sides of the Same Coin," by Calm Investor.
Between these and the points I made in the previous article you should have a good sense of why I am hedged right now. There is so much that could go wrong and so little that we can rely on to keep us safe. With that I'd like to move into the positions I would like to add if the market gives us the chance.
My favorite hedge positions right now!
Before I provide the list I want to stress that I will not be chasing the premiums and am not willing to pay more than the prices listed. I may regret my position if the market drops off a cliff, but that is not how bear market usually unfold. Generally the market will go down in legs making new lower lows and then rebounding with a strong counter trend rally before turning back lower again. As long as the highs are lower and lows are lower than the previous ones the trend remains intact. If you are not sure that the trend is still intact I would encourage you to watch this 30 minute video explaining the technical aspects of the current market by Chris Ciovacco. The trend sure looks like it is still down to me.
The list below includes at least one option contract for each candidate that I like from here. It also lists the premium at which I would like to own the contract(s) as well as the recent bid and ask premium, the number of contracts needed to protect 1/8 of each $100,000 in equity portfolio against a loss of 30% or more in the broader market. What I mean is that I own at least eight positions with the number of contracts listed for every $100,000 in value of the equity portion of my portfolio. I aim for coverage of about $3,750 for each position. That amount is equal to 1/8 of $30,000. If the market falls by 30 percent I want to protect against the loss of $30,000 for each $100,000 of value in my portfolio. The table also includes strike price, the percent of expected gain if the target price is hit, the target premium for each candidate and the percent of cost for each $100,000 of equity value represented by each position.
My first candidate is L Brands (NYSE:LB) which hit a small bump last week with the announcement that the CEO of its Victoria Secrets stepping down. He is probably deciding to get out on top and it would be a good choice as the next year or two could be challenging for all retail. This one is within reach if the market does not move much or rises early this week. If LB rises on Monday I would put in an order below my listed premium for the same contract. All quotes are as of the market close on Friday, February 12, 2016.
Current Sh. Price

Target Sh. Price

Strike Price

Curr. Bid Prem.

Curr. Ask Prem.

Target Prem.

Contr

Req'd

Est. % Gain

% Cost

Exp.

Mo./Yr.

$81.87

$25

$65

$2.45

$2.80

$2.70

1

1,381

0.27

Aug/2016
If you can do better (and you very well may) please take whatever the market will give us but I will not chase this contract by buying at a higher premium. The same will apply to each of the remaining list.
My next candidate is Masco (NYSE:MAS) and it is nearly in reach of my target so we should be able to get this one soon, too.
Current Sh. Price

Target Sh. Price

Strike Price

Curr. Bid Prem

Curr. Ask Prem

Target Prem.

Contr

Req'd

Est. % Gain

% Cost

Exp.

Mo./Yr.

$25.82

$10

$22

$0.95

$1.10

$0.80

3

1400

0.24

Jul/ 2016
My next candidate is Marriott (NASDAQ:MAR) which has fallen quite a bit from its formerly lofty levels but I believe it still has much further to go in a recession. On this one I am listing two contracts to consider because we might catch a break if this one rebounds just enough.
Current Sh. Price

Target Sh. Price

Strike Price

Curr. Bid Prem

Curr. Ask Prem

Target Prem.

Contr

Req'd

Est. % Gain

% Cost

Exp.

Mo./Yr.

$63.80

$24

$55

$2.35

$3.20

$1.95

1

1490

.195

Jul/ 2016

$63.80

$24

$50

$2.85

$3.90

$1.75

2

1386

.350

Jan/ 2017
Of course, if I can get the January 2017 $50 strike at $1.75 I will be able to do even better than the premium listed for the July 2016 contract. However, I may want to own some of both and split the contracts that I need to give me the coverage I need for my portfolio. We very well may not see a bottom by summer, so having a few more contracts that expire in 2017 could be helpful. I will be adding more, longer term contracts when I see we are getting close enough to consider.
Goodyear Tire (NASDAQ:GT) could come into buying range soon if it continues to hold up. GT reported a good fourth quarter but I expect results to sour significantly as the year rolls on so finding positions in this one soon could be important. Again, I am offering two different contracts to choose from and will probably add some of both if I get the chance at my target premiums.
Current Sh. Price

Target Sh. Price

Strike Price

Curr. Bid Prem

Curr. Ask Prem

Target Prem.

Contr Req'd

Est. % Gain

% Cost

Exp.

Mo./Yr.

$29.69

$8

$27

$1.70

$1.85

$1.20

2

1483

0.24

Jul/ 2016

$29.69

$8

$22

$1.40

$1.55

$0.90

3

1456

0.27

Jan/ 2017
My next candidate to consider is Six Flags (NYSE:SIX). I suspect that park attendance will be down this summer and result in lower margins and EPS. The shares have already been hit some but there is still a lot of downside potential for us to capture. This time there are three contracts to consider and, once again, I intend to buy all if I can. However, I should point out that, of the three listed, the first and last are my favorite and that I think the $40 strike expiring in June 2016 may be a little more speculative having less chance to work fully down to that level if a recession takes time to develop.
Current Sh. Price

Target Sh. Price

Strike Price

Curr. Bid Prem

Curr. Ask Prem

Target Prem.

Contr Req'd

Est. % Gain

% Cost

Exp.

Mo./Yr.

$47.52

$20

$45

$2.40

$2.65

$1.55

2

1513

0.31

Jun/ 2016

$47.52

$20

$40

$1.15

$1.30

$1.10

2

1718

0.22

Jun/ 2016

$47.52

$20

$40

$1.85

$2.20

$1.25

2

1500

0.25

Sep/ 2016
Royal Caribbean Cruise Lines (NYSE:RCL) is a candidate that has done very well for me lately but I think that there is a lot more left to capture when the general investing public realizes that we are entering a recession. When the layoffs begin to happen again cruise line bookings will fall and discount will cut margins dramatically. The worst is yet to come.
Current Sh. Price

Target Sh. Price

Strike Price

Curr. Bid Prem

Curr. Ask Prem

Target Prem.

Contr Req'd

Est. % Gain

% Cost

Exp.

Mo./Yr.

$68.77

$22

$55

$5.30

$5.55

$2.35

1

1304

.235

Jan/ 2017
I realize that these premiums will require the stock to rally a few dollars per share, but that is a possible outcome if the overall market rallies some more as there are a lot of investors that like these shares. If we do not get more now we may get another opportunity later on the next counter rally.
United Continental (NYSE:UAL) and all the airlines should be doing very well with fuel costs down so much. But that is not the problem. Business travel is already suffering and that is the most profitable segment of airline business. United is highly dependent upon business travel so it will be one of those hurt the most as those travelers reduce expenditures even more in the months to come. Why are businesses allowing less travel? I think many corporate executives understand where the economy is heading far better than they will admit publicly. Corporate budgets get cut when the see economic trends shifting in the wrong direction. The process begins here in travel budgets and I see the canary in this coal mine is gasping for air.
Current Sh. Price

Target Sh. Price

Strike Price

Curr. Bid Prem

Curr. Ask Prem

Target Prem.

Contr Req'd

Est. % Gain

% Cost

Exp.

Mo./Yr.

$48.35

$18

$45

$3.30

$3.50

$2.00

1

1250

0.20

Jun/ 2016
You may think that this target premium (and others listed) are not attainable. This may turn out to be the case. But if we get a rally in these individual stocks the premiums I target could come to us. The key is to be patient and watch for them when the opportunities arise.
Level 3 Communications (NYSE:LVLT) is another candidate that has taken a spill but may still offer some potential if we can capture it. We just need to be ready and that means knowing what we want before it arrives.
Current Sh. Price

Target Sh. Price

Strike Price

Curr. Bid Prem

Curr. Ask Prem

Target Prem.

Contr Req'd

Est. % Gain

% Cost

Exp.

Mo./Yr.

$46.66

$20

$44

$3.10

$3.60

$1.75

2

1271

0.35

Jun/ 2016
The final candidate I want to watch is Tempur Sealy International (NYSE:TPX). The share price has already fallen from a high of $82.61 by more than 34 percent. I actually believe this stock could fall as much as 80 percent more from current levels in a recession. History tells us that this company performs miserably when tough times come. I am listing two different contracts to consider and watch and intend to buy both at my target premiums if the opportunity arises.
Current Sh. Price

Target Sh. Price

Strike Price

Curr. Bid Prem

Curr. Ask Prem

Target Prem.

Contr Req'd

Est. % Gain

% Cost

Exp.

Mo./Yr.

$54.13

$10

$50

$3.60

$4.70

$2.85

1

1304

.285

Jun/ 2016

$54.13

$10

$45

$3.10

$3.90

$2.60

1

1246

.260

Sep/ 2016
At this stage we need to have more patience that ever before. I may try opening some buy orders with limit prices and make them open until canceled so that I do not miss what I want should the prices get to my targets while I am out running errands. But, where there are two contracts listed I will most likely set up orders for those I think are most likely first and add the others if I get those filled.
Discussion of Risk
I want to discuss risk for a moment now. Obviously, if the market were to turn back higher beyond January 2017 all of our option contracts that we have open could expire worthless. I have never found insurance offered for free. We could lose all of our initial premiums paid plus commissions, except for those gains we have already collected. If I expected that to happen I would be taking profits on the open positions now. But it is one of the potential outcomes and readers should be aware of it. The longer it is before the next recession the more expensive the insurance may become. But I will not be worrying about the next crash. Peace of mind has a cost. I just like to keep it as low as possible.
Because of the uncertainty in terms of whether the market will turn into a full blown bear or regain the high ground and the risk versus reward potential of hedging versus not hedging, it is my preference to risk a small percentage of my principal (perhaps as much as two percent per year) to insure against losing a much larger portion of my capital (30 to 50 percent). But this is a decision that each investor needs to make for themselves. I do not commit more than three percent of my portfolio value to an initial hedge strategy position and have never committed more than ten percent to such a strategy in total before a major market downturn has occurred. When the bull continues for longer than is supported by the fundamentals (which is where we are today in my opinion), the bear that follows is usually deeper than it otherwise would have been. In other words, at this point I would expect the next bear market to be more like the last two, since the market has, in my opinion, defied gravity until 2016. Anything is possible but if I am right, protecting a portfolio becomes ever more important.
As always, I welcome comments and will try to address any concerns or questions either in the comments section or in a future article as soon as I can. The great thing about Seeking Alpha is that we can agree to disagree and, through respectful discussion, learn from each other's experience and knowledge.
For those who would like to learn more about my investment philosophy please consider reading "How I Created My Own Portfolio Over a Lifetime, or for those who would rather listen to a podcast on the same subject, you may want to consider my interview by IITF.com which can be found here.
Disclosure: I/we have no positions in any stocks mentioned, and no plans to initiate any positions within the next 72 hours.
I wrote this article myself, and it expresses my own opinions. I am not receiving compensation for it (other than from Seeking Alpha). I have no business relationship with any company whose stock is mentioned in this article.
Additional disclosure: I plan to buy all the put option positions listed in the article. I already own other put option positions in these and other stocks previously listed in prior articles.