It's Not Only Campaigns That Are Going Negative
Summary
The idea of negative interest rates took some of the attention away from oil and helped to make this another week of large stock market moves up and down.
Talk of negative interest rates in the United States so soon after the FOMC's recent interest rate increase suggests either their data is muddled or their crystal ball is clouded.
The need for an economic spur, such as negative interest rates, comes as a disappointment to investors, but not the kind of disappointment that is embraced as being good news.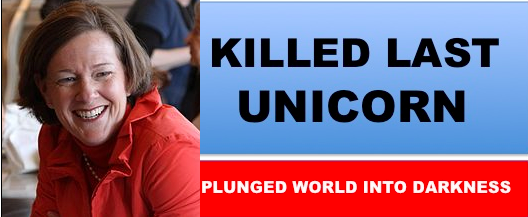 After having watched the latest political debates on both sides of the aisle, the negative finally coming to the surface should no longer come as a surprise.
Maybe the real surprise should have been just how long the professional politicians on both sides were able to keep that negativity mostly bottled up.
There's certainly nothing illegal about engaging in a negative political campaign and we have heard time and time again that politicians pursue that unsavory strategy because it works.
It's also a strategy that's not unique to the United States. The last unicorn was apparently spotted in Canada and ex-Prime Minister of Great Britain, Tony Blair, was frequently called "Tony Bliar."
Maybe the fact that such an approach works is why central banks around the world are increasingly giving some thought to going negative.
Negative interest rates are now all the rage after the Bank of Japan had already gone in that direction a few weeks ago.
This week there was at least some suggestion that particular strategy wasn't entirely off the table in the United States as some are beginning to question just what arrows the Federal Reserve has left in its quiver in the event of an economic slowdown.
Janet Yellen, during her two-day mandated session in front of Congressional committees this week, said that she didn't even know whether the Federal Reserve had the legal authority to implement negative interest rates in the United States, but that didn't stop the worries over what such a scenario would mean with regard to the economy that drove it there.
While oil continued to be the major stock market mover for 2016, this week had some diversification as precious metals began to soar and interest rates continued to plunge.
Who would have predicted this just a couple of months ago when the FOMC saw it fit to begin a slow increase in interest rates?
But just as the week was looking as if it would create a February 2016 that would have us pining for the good old days of January 2016, oil rebounded and Jamie Dimon came to the rescue with a $26 million expression of confidence in the banking system.
Even in the economy of Djibouti, $26 million isn't that big of a deal, but when Dimon elected to purchase shares in the open market for only the third time in his tenure at JPMorgan Chase (JPM), it may have been the first vote of confidence in anything in 2016.
Fortunately, we have a holiday-shortened trading week ahead to help us digest the gains seen on Friday that left the S&P 500 only 0.9% lower on the week.
While we've had a recent run of strong week ending trading sessions, there hasn't been much in the way of staying power. Maybe a long weekend will help.
What the day off will also do is to give us a chance to actually try to understand the significance of negative interest rates even as the market seemed concerned just a couple of days earlier that a March 2016 interest rate hike wasn't off the table.
Last week's reactions by the market to interest rates was akin to being both afraid of the dark and the light as the market understandably went back and forth in spasms of fear and relief.
Going negative usually reflects some sort of fear and a concern that more conventional approaches aren't going to deliver the hoped for results.
It also may reflect some desperation as there comes a perception that there is nothing really to lose.
I can understand a presidential candidate using a profanity during a public appearance and I can even understand one presidential candidate referring to another as "a jerk."
That kind of negativity I get. But I'm having a really hard time understanding the concept of negative interest rates.
While I understand relative negative rates during periods of high inflation, the very idea that paying to keep your money in the bank would become similar to paying someone to store your cache of gold bars is confusing to me.
Why would you do that? Why would I want to pay money to a bank just so they could make even more money by putting my money to use?
I know that it's not quite that simple, but I would be happy if I could get a bank to lend money to me at a negative interest rate. But somehow I don't envision the APR on credit cards reflecting that kind of environment anytime soon.
Now, if you really wanted to spur consumer spending, that may be just the way to do it. Why not apply a monthly negative interest rate to a credit card balance, and the longer you keep the balance open the more likely it will disappear as the negative interest accumulates and works down your debt.
The money you don't spend on your monthly payments could easily then be used to spur even more consumer spending.
If that isn't a win-win, then I just don't know what would be.
I suppose I understand the theory behind how negative interest rates may prompt banks, such as Dimon's JPMorgan Chase, to put deposits to work by increasing their lending activity, but I wonder how the lending risk is managed as thoughts of recession are coming to the surface.
As I recall, it wasn't that long ago that poor management of lending risk put us all at risk.
The coming week will have the release of some FOMC meeting minutes and we may get to see whether there was even the slightest consideration given to going negative.
It's not too likely that will have come up, but as we may now be witnessing, it is possible that the FOMC's crystal ball is no better than those owned by the least informed of us.
What was clear, however, as the market began to sink back to a "bad news is good news" kind of mentality is that negative rates weren't the kind of bad news that anyone could embrace.
As usual, the week's potential stock selections are classified as being in the Traditional, Double Dip Dividend, Momentum or "PEE" categories.
Among many stocks that fared well on Friday as the market found a reason to mount some rebound from the onslaught earlier in the week was Best Buy (NYSE:BBY).
Best Buy's performance was especially impressive as it opened the day 6% lower following a downgrade. They ended the day more than 1% higher.
I generally don't want to add positions after a sharp climb higher, but as Best Buy is set to report earnings during the first week of the March 2016 option cycle, I'm willing to consider the sale of puts in the week prior to those earnings as the recent volatility has its rewards reflected in the available premiums.
If faced with assignment the premiums are enhanced due to earnings and there may be good opportunity to roll the short put position over, although if doing so, some thought has to be given to the upcoming ex-dividend date likely sometime before the beginning of the April 2016 option cycle.
If faced with assignment of shares just prior to that ex-dividend date, I'd be inclined to accept that assignment in order to have both the chance to sell calls and to possibly collect the dividend as well.
While its options are less liquid than those of Best Buy, I would consider doing the same with Weyerhauser (NYSE:WY), although earnings don't have to be contended with until the May 2016 option cycle.
With an upcoming merger expected to close sometime in the first or second quarters of 2016, Weyerhauser has badly trailed the S&P 500 since the announcement was made three months ago.
That is despite the belief by many that the proposed merger with Plum Creek Timber (NYSE:PCL) represents a good strategic fit and offers immediate financial synergy.
At this point, I just like the low price, the relatively high option premium and the potential to take ownership of shares in order to also try and collect the generous dividend just a few weeks away.
Due to the lesser liquidity of the options, there also can be some consideration to simply doing a buy/write and perhaps selecting an out of the money strike price with an expiration after the ex-dividend date.
Sinclair Broadcast (NASDAQ:SBGI) is another that hasn't fared terribly well in the past few months and has under-performed the S&P 500 of late.
It is a stock that I often purchase right before an ex-dividend date as long as its price is reasonable by its historical standards.
For me, that reasonable price is around $29. It failed to break through resistance at $33 and has fallen about 18% in February, bringing the price to where I like to consider entry.
The share price hasn't been helped by a recent downgrade on earnings warnings and the announced buyout of The Tennis Channel.
In the meantime, Sinclair Broadcast remains the most potent play in local television in the nation and is increasingly diversifying its assets.
With earnings and an ex-dividend date both due early in the March 2016 option cycle and with only monthly options available, this is a position that I would consider selling longer term and out of the money contracts upon, such as the $30 June 2016 contract.
Sinclair Broadcast's stock price history suggests that it tends not to stay depressed for more than a couple of months after having approached a near-term low. Hopefully, its current level is that near-term low, but by using a June 2016 option expiration there may be sufficient time to ride out any further decline.
Following an even stronger gain than the S&P 500's 1.9% advance to close the week, General Electric (NYSE:GE) is now almost even with the S&P 500 for 2016.
That's not a great selling point.
General Electric seems to have just successfully tested an important support level, but that risk does remain, particularly if the overall market takes another leg down.
In that case, there may be some significant risk as there could be another 15% downside in an effort to find some support.
Thus far, the moves in 2016 have been fairly violent, both lower and higher, with an overall net downward bias. There isn't too much reason to believe that pattern will soon reverse itself and for that reason option premiums such as for General Electric are higher than they have been for quite some time.
While numerous stocks can make a case that their current prices represent an attractive entry level, General Electric can certainly pick up the pieces even if there is further downside.
The worst-case scenario in the event of further price declines is that the General Electric position becomes a longer term one while you collect a nice dividend and maybe some additional option premiums along the way.
T-Mobile (NASDAQ:TMUS) reports earnings this week.
I'm struck by two things as that event approaches.
The first is what seems to be an even increasing number of T-Mobile television ads and the increasing financial burden that must be accruing as it continues to seek and woo subscribers away from its competitors.
The second comes from the option market.
I generally look at the "implied move" predicted by the option market when a company is about to report earnings. For most companies, the option premiums near the strike price are very similar for both puts and calls, particularly if the current price is very close to the strike price. However, in the case of T-Mobile, there is considerable bias on the call side.
The implied move is about 8.1%, but about 5.4% of that is from the very high call premium. The clear message is that the option market expects T-Mobile to move higher next week. It's unusual to see that much of a declaration of faith as is being demonstrated at the moment.
When I see something like that, the oppositional side of me even thinks about buying puts if I didn't mind the almost all or none proposition involved with that kind of a trade.
However, rational thought pushes that oppositional piece of me to the side and while I generally like the idea of selling puts ahead of earnings, in this case, there may be good reason to consider the purchase of shares and the sale of calls, perhaps even deep in the money calls, depending upon the balance of risk and reward that one can tolerate.
Finally, if you've been following the news, you know that it wasn't a particularly good week to have been a cruise line or perhaps to have been a cruise line passenger. While there may be lots of great things about being a passenger, it seems that we hear more and more about how either a virus or the rough seas will take its toll.
With an upcoming ex-dividend date this week and a severe price descent, Carnival (NYSE:CCL) is finally looking attractive to me again after nearly 18 months of not having owned shares.
With earnings early in the April 2016, cycle there are a number of different approaches in the coming week to the shares.
One approach may simply be the purchase of shares and the concomitant sale of in the money February 2016 call options, which are the equivalent of a weekly option, as expiration is this Friday. In such as case, whether using the at the money or in the money strike, the intent is to at least generate option premium and perhaps the dividend, as well, while having the position exercised.
Alternatively, a larger premium can be exacted by selling a March 2016 out of the money option and more predictably ensuring the capture of the premium. With earnings coming early in the April 2016 option cycle, the more daring investor also can consider the use of even longer dated out of the money options in the hopes of getting more substantive share gains in addition to the dividend and an earnings enhanced option premium.
I'm more inclined to go for the full journey on this one and extend my stay even if there may be some bumpiness ahead.
Traditional Stocks: General Electric, Sinclair Broadcast, Weyerhauser
Momentum Stocks: Best Buy
Double-Dip Dividend: Carnival (2/17 $0.30)
Premiums Enhanced by Earnings: T-Mobile (2/17 AM)
Remember, these are just guidelines for the coming week. The above selections may become actionable - most often coupling a share purchase with call option sales or the sale of covered put contracts - in adjustment to and consideration of market movements. The overriding objective is to create a healthy income stream for the week, with reduction of trading risk.
This article was written by
I am a simple individual investor who believes that the playing field is level, but may require active management of one's holdings. I've devised a series of steps that constitute a highly defined covered option strategy that most anyone can follow and that I've described in Option to Profit (2011). Having retired from a career in Pediatric Dentistry, approximately 10 years ahead of schedule, after spending the previous 10 years working just 2 1/2 days each week, I now spend my time trading.For almost 5 years I alerted others of trading opportunities in large cap positions through the Option to Profit subscription service, a premium subscription service that provided actionable Trading Alerts via text messaging or e-mail at my old site www.optiontoprofit.com. As of January 2, 2017, the site  and the name "Option to Profit" are no longer mine. as I've again joined the dark side and taken the easy money. But I've returned to my blogging roots on January 2, 2017 by resurrecting the old TheAcsMan.com ad supported web site, open to all.That, too, ended and the new, subscriber based LEAPtoProfit.com which launched July 2018 and is geared to the less active trader who is either shifting into a "buy and hold" strategy, as am I in this next to final stage of my investing career or seeks to milk an existing "buy and hold" portfolio.Current;y. the LEAPtoProfit p[ortfolio is fully invested and the paywall has been removed until December 2019 when I expect an infusion of cash from position assignments.Ultimately, I hope to make my stock portfolio improve the quality of my life. Whatever stage of life you are in, you can make your stocks improve that quality by putting them to work for you and perhaps LEAPtoProfit can be part of that process.
Analyst's Disclosure: I am/we are long BBY, WY. I wrote this article myself, and it expresses my own opinions. I am not receiving compensation for it (other than from Seeking Alpha). I have no business relationship with any company whose stock is mentioned in this article.

I may buy/add shares or sell puts in BBY, CCL, GE, SBGI, TMUS and WY
Seeking Alpha's Disclosure: Past performance is no guarantee of future results. No recommendation or advice is being given as to whether any investment is suitable for a particular investor. Any views or opinions expressed above may not reflect those of Seeking Alpha as a whole. Seeking Alpha is not a licensed securities dealer, broker or US investment adviser or investment bank. Our analysts are third party authors that include both professional investors and individual investors who may not be licensed or certified by any institute or regulatory body.