CYS Investments (NYSE:CYS) usually sets the expectations for mREITs in earnings seasons, but this quarter it has reported a bit later. The tone was set by Capstead Mortage (NYSE:CMO) this quarter, and its report shows that the sector has been a disaster, but Q4 was slightly better than Q2 and Q3 2015. So it was a little different this quarter with the CYS not taking the lead. That said you will recall CYS manages a portfolio that invests in various types of agency mortgage-backed securities. It has some diversification which I like because it also is involved in commercial mortgage loans and other commercial real estate debt, commercial mortgage-backed securities, and other commercial real estate-related assets. Today after it reported earnings a bit later than expected, I want to examine the results to understand how it is performing relative to where the bar was set.
What bar? Well for one an improving constant prepayment rate which should help the spread and earnings, relative to Q3. That is what I am looking for. As a whole this quarter was not the best, but it was an improvement from Q2 and Q3 as I predicted for the sector, and the company had a few notable strengths. The issues with interest rate volatility once again had an impact but it was less pronounced than in Q2 and Q3. That said, I want to get into the key metrics we look for in mortgage real estate investment trusts. But before doing so let me first say that once again the company earnings that beat my expectations. I was looking for $0.28 per share in core plus drop income; more on this in a moment Further net interest income rose quarter-over-quarter. The company saw $71.8 million in net interest income for Q4 2015 versus $71.7 million in Q3 and $70.3 million in Q2. So that is an improvement. Now in Q4, the company saw a net loss of $3.6 million or $0.02 per share which worsened from the net income of $30.8 million or $0.20 per share.
What we care about, of course, is not net income, but core income. It's a better measure of the ability to cover the dividend. Well, the new dividend of $0.26 was covered when we look to core income. Core earnings plus drop income came in at $44.5 million, or $0.29 per share. This is up from $0.27 per share last quarter. It is important to note that we see that this was made up of core earnings of $40.8 million, or $0.27 per share. Thus, drop income was $3.7 million, or $0.02 per share.
The key metrics I harp on played a big role in these earnings figures. First, total interest income was $85.8 million, a nice increase from the $84.0 million in Q3 2015. This rose because of a higher average yield on the company's debt securities holdings. Now last quarter earnings were pressured by higher interest expense and higher amortization expense versus last year. While these expenses rose again slightly, the company's interest income increased more than these expenses did. As such interest income jumped to $48.9 million.
The biggest contributor to success in my opinion was that the company experienced lower prepayments in Q4 2015. Recall that this is a decline that I predicted. I had stated that prepayments would subside into the end of the year so I am pleased to see this. Now there has been some refinancing activity over the last 6 weeks so the constant prepayment rate could be an issue later this year once again, but here in Q4, the constant prepayment rate dropped to 8.1% from 10.2 % in Q3 2015. It is also worth noting that this is down from 13% in Q2 2015. This played a massive role in helping earnings cover the now smaller dividend.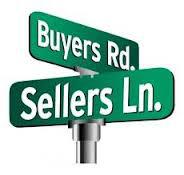 Source: thinkstock.com
I will also point out that the average cost of funds in Q4 2015 rose to 0.49% compared to 0.42% Q3 2015. That rise caught me slightly by surprised however it was not as impactful due to the yields rising. But you do the math. A higher yield on investments needs to outpace the increase in cost of funds to benefit the spread. The net interest rate spread, net of hedge including drop income, was 1.43% for Q4 2015, up 3 basis points compared to 1.40% in Q3 2015 but is still down 1 basis point from 1.44% in Q1 2015. This of course stems from the lower yields on its debt securities relative to Q1 but better than in Q2 and Q3.
With the motion in rates, the value of some of the holdings were down a bit, but it was a mostly stable quarter in this regard. Net of the $0.26 dividend, book value came in at $9.36. So it dipped from $9.59 or 2.7%. This decline continues the long and slow blood-letting we have seen in book value and is one reason shares trade at a discount. But compared to the beginning of the year, its still down heavily. It entered 2015 at almost $11.00! Overall however, the theme is emerging. Volatility in rates was lower, prepayments dipped, and the company covered its new dividend. That is a plus
Look compared to recent history, this quarter was decent. Even though it covered its dividend and saw some improvements, it's nothing to write home about. Simple as that. The weakness is still there, compared to say a year or so ago. The mREIT sector has been getting crushed for a while now. Of course this quarter CYS didn't lead the way but if it had, the bar was set higher than it was last quarter. So I won't be sour on the improvement, but it is certainly not exciting either. If book value were to stabilize I would be more bullish. But, the uptick in earnings thanks to the decline in the constant prepayment was great.
Truthfully, all eyes should be on the constant prepayment rate. That really told the story in Q2 and Q3, and now Q4. It really drives interest income, and in turn the bottom line and dividend coverage. I continue to see it declining in next quarter's report, but then it ticking up in the summer. Thinking long-term, remember that you need to carefully pick your spots. I think the largest issue is that many readers buy too much at once and don't lay out their entrance and exit plans ahead of time. This holds true in the mREIT sector. CYS has been a decent performer up until six months ago. Of course even with these results, compared to some of the other train wrecks in the sector the company has done better. Still, I am not a buyer until the sector as a whole shows sustained improvement.
As always, I welcome your comments.
Note from the author: Christopher F. Davis has been a leading contributor with Seeking Alpha since early 2012. If you like his material and want to see more, scroll to the top of the article and hit "follow." He also writes a lot of "breaking" articles, which are time sensitive, actionable investing ideas. If you would like to be among the first to be updated, be sure to check the box for "Real-time alerts on this author" under "Follow."
Disclosure: I/we have no positions in any stocks mentioned, and no plans to initiate any positions within the next 72 hours.
I wrote this article myself, and it expresses my own opinions. I am not receiving compensation for it (other than from Seeking Alpha). I have no business relationship with any company whose stock is mentioned in this article.