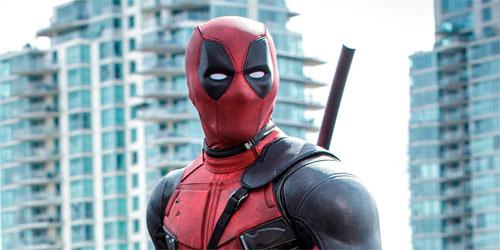 Credit: Fox
In 2015, Universal Studios (NASDAQ:CMCSA) had a unprecedented run of hit films that included both original projects and sequels. The catalyst for that momentum started over President's Day weekend last year with Fifty Shades of Grey and now Fox could be in for a similar spike thanks to a even bigger breakout performance from its own envelope-pushing adaptation.
This weekend Fox (NASDAQ:FOX) (NASDAQ:FOXA) released Deadpool, a Marvel film done outside the well-established Marvel Cinematic Universe. Usually, unless the title involves the word "X-Men," those non-connected films don't have the same level of audience anticipation. Deadpool proved to be the exception to the rule.
In just three days the film has now become the biggest "R-rated" opener of all time (topping The Matrix Reloaded) and the biggest opener for the studio of all time. The records actually extend past those but for our purpose here those are the most important.
Deadpool is on track for a $130 million three-day total and a potential $150 million four-day total which is well above the $60 million projected by Fox. Studios always under-project as a safety mechanism, but even rivals didn't have the movie going over $75 million.
In fact many still can't really explain how this happened. The truth though is that nobody should be shocked. The Deadpool marketing/PR campaign was genius. The studio started it with a social media shot of Deadpool sprawled across a bear-skin rug next to a roaring fire (ala the classic Burt Reynolds pose). From there fans immediately knew Fox understood the property.
This was a spectacle film handcrafted by the filmmakers and actors. They weren't trying to copy anyone - they were creating something new, different and exciting. This is the total opposite from the much-maligned Fantastic Four reboot which cost $120 million to produce and made just over $55 million domestically (though international territories were much more receptive).
Here Fox was able to time and time again remind audiences Deadpool was coming, but in a way that made them realize this was the real deal and not studio produced hype. The Deadpool character was actually introduced way back in X-Men Origins: Wolverine and immediately found a fan base. But despite those same fans and portrayer Ryan Reynolds begging for a feature film, the studio stalled.
In all fairness, you could see why Fox would be nervous as on paper Deadpool doesn't have the same name-recognition as X-Men or Spider-Man. Yet this was a social media driven campaign that put the fans first and to Reynolds' credit he was the studio's best friend when it came to promotion.
Investors need to recognize what Fox did here not just because it worked, but because it comes at an amazing time. Just about six weeks into the New Year and so far Fox has three films that have easily crossed the $100 million mark.
First there was The Revenant, then came Kung Fu Panda 3 and now Deadpool. Each film also brings something valuable to the equation. Revenant is a 12-ime Oscar nominee that marks the studio's third straight Best Picture front runner (along with previous winners Birdman and 12 Years A Slave), Panda continues to show the resurgence for DreamWorks Animation (NASDAQ: DWA) (which films are distributed by Fox) and now Deadpool which as shown above, is a game-changer.
Fox isn't done either, as its next film out the chute is Eddie The Eagle, which is a feel-good sports film inspired by a true story and starring Hugh Jackman. While that likely won't do anywhere near the same level of business as Revenant, Panda or Deadpool, it could still be a sleeper.
More important though is what comes afterwards.
This summer Fox has three franchises ready to return to cinemas... Independence Day, Ice Age and of course X-Men. Realistically, by July, Fox should be in a position to have at least six films earning over $100 million That's not something to be taken lightly.
Fox's 2014 was a record-breaking level of success but investors were a little spooked when it couldn't match or exceed that performance in 2015 (though grosses were still higher than any other year dating back to 2009). This tri-fecta has really put Fox back on the map and showed its studio is headed in the right direction.
Even with Fox's Avatar sequel slipping out of its 2017 holiday opening window, there's a lot to like here and Deadpool has shown investors the studio has the foresight and guts to take a big risk when it sees this type of reward is possible.
Disclosure: I/we have no positions in any stocks mentioned, and no plans to initiate any positions within the next 72 hours.
I wrote this article myself, and it expresses my own opinions. I am not receiving compensation for it (other than from Seeking Alpha). I have no business relationship with any company whose stock is mentioned in this article.