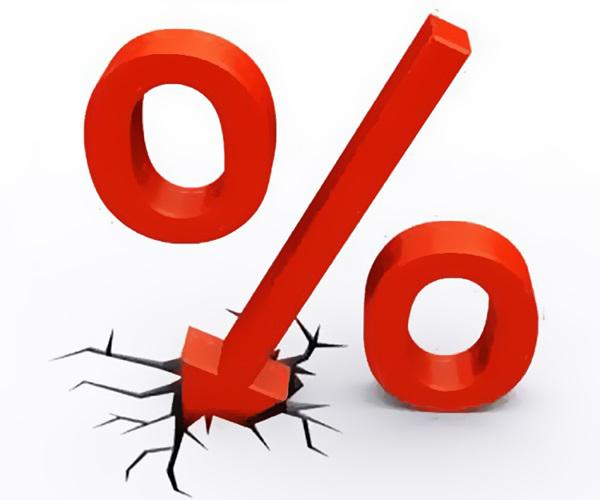 Volatility on an intraday and daily basis reinforces that you need to monitor all the facts, take a long pause and reflect, see if there are any changes to your core beliefs, control risk while maintaining excess liquidity, do in-depth independent research and finally, invest accordingly! Sounds simple but it is far from it as there is news hitting you all the time, some of it conflicting.
The truth is that most money managers are ill equipped to manage assets today as they do not possess the skills, global knowledge nor the systems to understand the inter relationships of all the global economic, financial and political variables needed to successfully manage assets. It is unrealistic to engage a money manager today to run just U.S. assets (equities, bonds, currencies or commodities) or just European or Asian assets for that very same reason.
You need to engage a global manager for each asset class or do the global and asset allocation yourself. Since change is the order of the day, you have to think out of the box, throw away those old chart books and historical analysis as economies, companies and individuals are moving in a new direction to survive and then go on to thrive in our competitive global environment.
Last, we talked about the need to shift from a negative mindset to a solutions focused one or you risk creating a self-fulfilling prophecy. We need to start looking at what we can do rather than how bad things may be. The glass is half full, not half empty as we hear and read every day.
Negative rates, the Fed, oil and politics were the major issues influencing the markets last week. Let's discuss negative rates first as I consider that most relevant to the volatility and weakness in the global financial markets today. First monetary authorities cut short-term rates to stem a downturn, to stabilize and stimulate growth. Then if that fails, they introduced various forms of QE or quantitative easing, which essentially means that the monetary authorities are pumping capital into the financial system buying various maturities of debt to bring down all interest rates even further. And now that all of that has failed, meaning that the economies are still stuck in a rut, still underperforming, the ECB and BOJ recently introduced negative rates to hopefully force banks to lend to stimulate growth.
Now let's step back and think about this for a minute. The two initial attempts at easing did not work so the monetary authorities throw a bazooka at the problem not fully knowing the implications of such a move: negative rates. Any economy that has negative rates must be pretty sick, right? So maybe investors may think that it's time to take risk assets off the table? So, investors sell stocks, buy bonds and bring money home boosting their local currencies, which is just the opposite of what is intended by the monetary authorities in the first place.
Negative rates have negative connotations for not only investors but also for corporate managers and individuals. How about all the retirees who need income to pay their bills? What will happen to money market rates? What happens to bank earnings too? Certainly not a positive, so banks then have to build capital rather than lend. Remember this new cautious attitude that I have been discussing week after week? The bottom line is that negative rates have just the opposite effect than intended. Understand now why the markets are concerned?
Janet Yellen, Head of the Federal Reserve Board, addressed both the House and Senate Banking Committees last week and adjusted her view, meaning the view of the Fed, that "Financial conditions in the United States have recently become less supportive of growth, with declines in broad measures of equity prices higher borrowing rates for riskier borrowers, and a further appreciation in the dollar. Foreign economic developments, in particular, pose risks to U.S. economic growth." She went on to discuss "weakness in China, volatility in global financial markets against the background of persistent weakness abroad exacerbated concerns about the outlook for global growth."
Bottom line, it became apparent that future fed rate increases will most likely be delayed for sure but she did not backtrack on the first rate hike last December. She was questioned both days about negative rates and basically said it is one of the tools available to the Fed and use of it is under review.
What bothered me most about her testimony and questioning is that it emphasized all the negatives while spending virtually no time on the inherent strengths in the U.S. economy. Secondly, as I have mentioned before, monetary policy has gone about as far as it can both here and abroad to stimulate economic growth and it is time for the politicians' to step up to the plate and introduce financial, tax, regulatory and economic reforms to stimulate growth.
The oil producers continue to search for a way to make a deal to curb production and to at least stabilize prices and limit speculation that there is no bottom for prices in sight. Oil had the biggest one-day rally on Friday, up over 4%, only to fall back yesterday once again. But as I said a week ago when I covered my energy shorts "where there is smoke, there is fire" and I still expect that we will continue to hear rumors of a deal and something, in fact may happen, permitting Iran to increase its production somewhat and other producers agreeing to cut back production marginally. Will any deal hold? I doubt it but the shorts will run for the hills to limit their trading losses and some companies may cover their hedges.
Against the backdrop of a potential deal to curb production, oil fundamentals remain bleak as the IEA raised its estimate of excess supply per day to 1.75 million barrels as Iran and Iraq increase production further. Oil demand growth is slowing to less than 1% this year due to global economic weakness. Oil inventories are now over 3 billion barrels and growing. Not a good fundamental picture!
Last week, we had the New Hampshire Presidential primaries and the untimely death of Justice Antonin Scalia. While I may not have agreed with all of the opinions and views of Justice Scalia, I really admired him and felt that he was one of the most brilliant legal minds of our times. Nominating a new member for the U.S. Supreme Court that will maintain its balance between conservatives and liberals will most likely fall to the next President. And that brings me to New Hampshire where both Donald Trump and Bernie Sanders won both by a larger margin than anticipated. Both are mavericks and are anything but beltway politicians. I stated my thoughts last week about the lack of leadership in this country and the inability of politicians today to bring opposing forces together to make a deal that will benefit this nation. Would Bloomberg be better?
Now let us take a look at data points by region and compare them to our core beliefs to see if any changes are needed:
Economic data in the United States continued on the weak side: U.S. import prices fell 1.1% in both January and last December and are down over 6% compared to a year ago; consumer sentiment fell to 90.7 in January, a four-month low, while the gauge for current conditions hit a three-month low of 105.8; business inventories rose by 0.1% in December while business sales fell by 0.6%; January retail sales rose by 0.2% in January and was up 0.6% excluding automobiles, gasoline, building products and food services; U.S. small business confidence fell to a two-year low of 93.9; job opening surged to 5.61 million in December, the second highest reading in 12 years; President Obama proposed a $4.1 trillion fiscal 2017 budget which was dead before arrival; wage growth is accelerating as the labor market tightens; and big companies are cutting back on 2016 capital spending and hiring plans.
The economic data tracks GNP growth in 2016 at the low end of our range of 2-2.5% led by the consumer who is in fine financial shape and wage gains are finally starting to pick up to boost income. Strong total employment plus 2.5+% wage gains coupled with low inflation, especially oil, adds up to solid consumer spending (67% of GNP) even with a slight uptick in the savings rate.
The continued rise in the Euro last week hit the European bourses big time as well as fears that negative rates are really not a good thing as it means further economic weakness as QE really did not kick in and accelerate growth. But dollar strength still remains one of our core beliefs and we think that the Euro will fall back to 110 initially and then lower over time. The political election in the U.S. is not helping the dollar for sure.
Eurozone economic activity expanded by 0.3% in the fourth quarter and by 1.5% for 2015. Economic output in Europe last year still trailed economic output in the region prior to 2008. Problems at both Deutsche Bank and Credit Suisse raised flags about the financial health of European banks, which along with negative rates may only further penalize future growth in Europe. Sweden's central bank cut rates further beneath zero last week. Again, negative rates may have just the opposite effect on economic growth than intended by the monetary authorities. Have you watched the move in the Euro?
The Chinese markets were closed last week for the Lunar New Year. The PBOC raised its midpoint for Yuan fixing it to 6.5300 per dollar, which is at the highest level in over a month, a surprise to most investors. PBOC Governor Zhou Xiaochuan commented that there was no basis for a lower Yuan and China would keep it stable versus a basket of currencies while allowing greater volatility around the dollar, oil prices are simply a factor of supply and demand so it's up to the grownups to resolve the problem as it won't go away on its own, and the politicians need to emphasize what they can do to make America strong
Economic data points recently out of China included: exports fell by 11.2% in January while imports fell by 18.8% resulting in a $63.3 trade surplus which adds to its foreign reserves, and retail sales continue very strong bolstered by rising consumer confidence. We continue to forecast 2016 growth between 6-6.5% led by consumer demand and reduced growth in production.
While the Japanese stock market rallied by over 7% yesterday, it has been amazingly weak recently as investor fears have escalated to unprecedented levels. Here again, negative interest rates have had just the opposite effect than intended by the monetary authorities. Investors have purchased the yen as a safe haven, again an unintended consequence of negative rates.
Japan's GNP fell by an annualized rate of 1.4% in the fourth quarter and rose by only 0.4% for the year led by a 2.7% increase in exports, which more than offset a 1.2% fall in domestic consumption. Apparently, the BOJ spending over $700 billion to purchase assets has not been enough to stimulate growth and the nation's large budget deficit inhibits its ability to boost spending and cut its previous hike in the sales tax. A higher wage has been an initiative of the government but has not kicked in yet to boost consumer demand. Economic growth will most likely be below 1% in 2016.
India remains the shining light amongst all of the major industrialized nations. Output expanded by 7.3% in the December quarter and should achieve growth of 7.6% for the year ending in March. Interesting, manufacturing output rose by 12.6% in the December quarter. India's financial markets were not immune to weakness throughout all global markets. We continue to like India longer term led by the Modi government.
Let's wrap this up. We need a collective mindset change to get the economy and financial markets moving forward on a solid footing. The word negative has negative connotation no matter how it is used and has proven that it leads to a for yourself-fulfilling prophecy. Negative interest rates won't boost an economy nor help its currency. The Fed needs to paint a future-focused picture of the economy emphasizing its strengths and discussing ways to strengthen its weaknesses beyond just monetary policy, and politicians need to become more like Ronald Reagan as we discussed last week. Hearing negative political ads every day does not do any good. We need to change mindsets by discussing potential solutions to our problems, strategize about how to achieve these solutions and then execute!
Fundamentals are one thing and the psychology of investing is quite another. As a fundamentalist, I believe that over time a company's stock will reflect its true inherent value. In the short term, it is challenging. I maintain that it will not be as challenging for you if you:
1. Gain clarity around your core beliefs and monitor them consistently.
2. Adopt a systems perspective, which will help you navigate the sophisticated inter-relationships amongst all the variables both here and abroad.
3. Practice mindfulness. Step back from the daily mania, reflect and think through the fluctuations to a rational conclusion.
4. Do in-depth research. Know why you are long or short each investment.
5. Maintain excess liquidity. This will help you take advantage of inefficiencies in the marketplace while also controlling risk.
Then, and only then, can you hope to achieve significant positive rates of return on your capital as an investor.
Disclosure: I/we have no positions in any stocks mentioned, and no plans to initiate any positions within the next 72 hours.
I wrote this article myself, and it expresses my own opinions. I am not receiving compensation for it. I have no business relationship with any company whose stock is mentioned in this article.