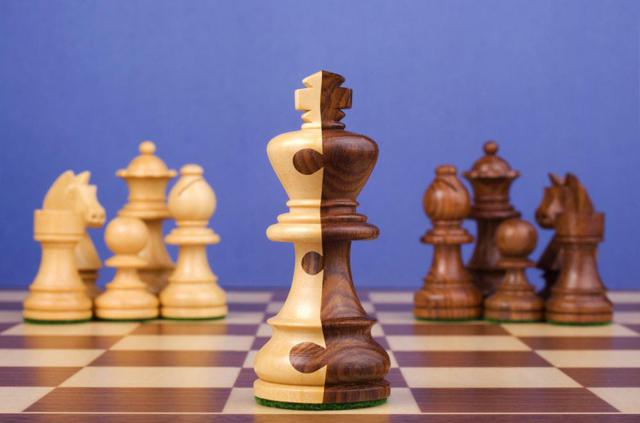 It's been a while since I've written about either Cascade Microtech (NASDAQ:CSCD) or FormFactor (NASDAQ:FORM), but until very recently, these companies and stocks were performing more or less how I expected. Cascade has continued to leverage its strong position in R&D-driven engineering probe stations and cards, while also benefiting from RF chip volume growth in its production probe business. FormFactor hasn't been as impressive, as the company has struggled to find gross margin leverage despite its strong share in system-on-chip (or SoC) and DRAM probe cards.
The future of these two companies is now even more intertwined, as the companies announced an agreement on February 4 that will see FormFactor acquire Cascade in a cash and stock deal that was worth a little more than $21 at the time of the deal (and about $1 less now). While I don't want to underplay the integration and execution risks that will accompany this deal, not to mention the regular volatility of chip production/demand, FormFactor shares seem undervalued on the combined potential of the two businesses.
The Deal
FormFactor has proposed to acquire Cascade for $16 per share in cash (which will be funded through cash on hand and debt) and approximately 0.65 shares of FormFactor for each share of Cascade. After the deal Cascade shareholders will own about 15% of the combined company and even with the decline in FormFactor's price since the deal, Cascade shareholders are getting a nearly 20% premium to the prior all-time high for the shares.
Combining Cascade and FormFactor combines two of the largest publicly traded players that manufacture wafer probe cards - devices (usually printed circuit boards and a contact) that help fabs test circuits while they are still on the wafer. Cascade is a leading manufacturer of probes and probe stations used in the chip R&D process (engineering stations and engineering probes), but also a top five player in probe cards used to test RF chips in production, and particularly chips used in wireless applications.
FormFactor is a little different. FormFactor doesn't compete in the engineering/R&D space, but the company is more broadly exposed to chip production. FormFactor has around 25% share in the SoC segment, close to 40% share in the DRAM segment, and 7% share in the flash memory segment.
Together these two companies will cover a lot of the waterfront for chip production, with a very strong position in engineering/R&D, SoC, RF, and DRAM, and at least a foothold in flash where FormFactor's new Vector has been seeing some uptake. Importantly, these companies aren't exposed to the equipment buying cycle that has flummoxed companies like Applied Materials (NASDAQ:AMAT). Instead, these companies are leveraged to annual production volumes of chips - which is volatile, but not as volatile as capital equipment ordering cycles.
Stronger Together?
I'd honestly like this deal more if Cascade's management were going to be running the combined business, but given that FormFactor is considerably larger, that probably wasn't a very likely outcome. Prior to the announced acquisition, Cascade slightly outperformed the SOX over the last decade, though the shares had largely trailed that semiconductor index for most of the time up the fall of 2015. FormFactor, though, has been a notable laggard, with the shares dramatically underperforming SOX over the last 10 years and 5 years, though more or less matching the index over the last two years.
Cascade has tried to build its business on the basis of product features and I believe its background in the engineering/R&D market has helped its efforts in the production space. Gross margins have been improving over the last seven years and management has brought GAAP operating margins back into the double digits, with a five-point improvement to over 16% in the fourth quarter. Annualizing that last quarter's result, Cascade has roughly tripled its revenue since 2009 and the company was looking to start competing in the SoC space.
FormFactor's history is a fair bit different. Revenue has more than doubled from 2009 on an annualized basis, but FormFactor has had some manufacturing missteps in its past. It's also important to note that probe cards for the flash and DRAM markets don't require the same level of features or sophistication that engineering probes require, and that, as well as greater competition, at least partly explains the significant differences in margins. Cascade reports GAAP gross margins in the mid-50%s, while FormFactor's have been hanging out in the 30%s for a while and FormFactor has been reporting GAAP operating losses here of late.
Combining these businesses should improve FormFactor's margins by giving them a solid presence in markets that demand (and pay for) greater complexity and features. How much cost synergy FormFactor can drive from the combination will be interesting to watch - the two companies really don't overlap much, so I don't expect much redundant expense outside of "home office" G&A-type spending. Management's target of $10 million to $12 million in annual cost reductions two years after close seems appropriately conservative, as that's less than 20% of Cascade's pre-deal opex base.
Estimating The Value
Although FormFactor and Cascade really don't compete head to head, most M&A still sees some attrition in the acquired business and I'm expecting that FormFactor will lose about 5% of Cascade's revenue in the transition - if FormFactor underspends on R&D and aggravates/alienates customers on the engineering/R&D side, there could be downside to that assumption. In any case, I expect the deal to elevate FormFactor's long-term revenue growth to over 9% a year over the next 10 years.
On the margin side, I'm looking for the combination to pull FormFactor's FCF margins up into the double digits. This leverage will come from Cascade's structurally higher-margin business, cost synergies, and the opportunity for FormFactor to leverage some NOLs. This should allow FormFactor to generate long-term FCF growth in the low-double digits, supporting a fair value of about $8.75/share after factoring in the debt and extra shares and applying a double-digit discount rate.
Although FormFactor shares were higher than $9 not that long ago, I've been underwhelmed with the company's standalone progress on margin improvement and I believe the company is more vulnerable to shakier near-term chip volume fundamentals.
The Bottom Line
I've long preferred Cascade to FormFactor, but it's hard for me to argue that Cascade shareholders aren't getting good value through this transaction. I think there's enough potential value in FormFactor now to consider hanging on to the shares after the deal closes, but Cascade shareholders should understand that the new company will be more volatile and more exposed to the vagaries of the chip industry than Cascade was.
Disclosure: I/we have no positions in any stocks mentioned, and no plans to initiate any positions within the next 72 hours.
I wrote this article myself, and it expresses my own opinions. I am not receiving compensation for it (other than from Seeking Alpha). I have no business relationship with any company whose stock is mentioned in this article.