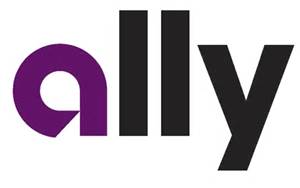 Ally Financial (NYSE:ALLY) is just another bank that has been left for dead in a sector that is littered with tossed away names. The stock is trading near its all-time lows since going public despite the fact that its fundamentals are holding up quite well. The company's shares continue to be pounded even after Q4 earnings allayed fears that credit quality may be deteriorating. There are some things hanging over the stock but I think the market has overreacted and thrown ALLY out with other, more traditional lenders.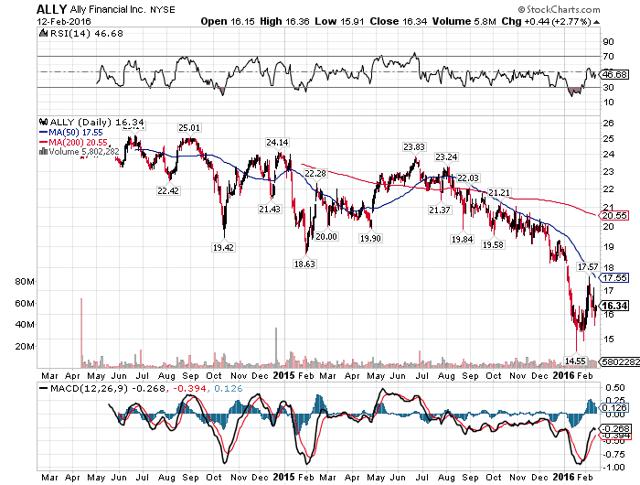 Ally is still a lender and the fact that it has been discarded along with every other credit name isn't overly shocking. However, other lenders are focused on different areas of credit than the auto-focused Ally and with car sales still booming in the US, Ally stands to benefit. In addition, its diversification away from GM is still in progress but making excellent headway, meaning it will become less and less beholden to its former parent as time goes on.
2015 was a banner year for Ally in a variety of ways. The company's transformation into a public, diversified lender and not simply the financing arm of GM has been drastic and successful. On the revenue side, the company produced diversification away from its auto-heavy model as its fledgling mortgage business grew nicely and the larger insurance business also posted sizable growth. The company's revenue model is still very heavily weighted towards autos but that is fine; buyers are still out en masse for cars in the US and Ally benefits from that in a variety of ways.
Ally also managed to grow its NIM in 2015 as the company's efforts to reduce costs and grow revenue simultaneously expanded NIM from both sides. The company's cost of funds fell 20bps during Q4, helping the company to increase its NIM by 33bps. The overall level of 268bps isn't world-beating but the fact that Ally's efforts to increase it are working so well bodes well for the future. And the pieces are in place for further expansion as the company continues to collect deposits and lower its cost of funds.
The company's push to gather deposits is going very well as it grew its retail deposits by 16% Y/Y. This strategy provides Ally with a very cheap source of funding that allows it to increase its margins on the lending that it does and with the company's success here, I expect we'll continue to see more improvement in 2016 and beyond. About 70% of Ally's total assets were funded with deposits at the end of the year, a terrific number that will almost certainly continue to improve as Ally continues its push into gathering retail deposits. I love the fact that Ally is changing its capital structure in order to improve margins because this is a great source of growth for net income irrespective of revenue gains.
As part of this push, Ally also redeemed the remainder of its Series G preferred stock in 2015, significantly reducing its cost of funds. Preferred shares are very expensive to maintain for a bank and with Ally gathering its funds from cheap deposits, it simply didn't make sense to hold the Series G any longer. The redemption will reduce Ally's cost of funds substantially going forward and allow it more flexibility to ask for a dividend and/or buyback this year.
Speaking of that, Ally made it clear it intends to return lots of capital to shareholders in 2016. That's a big announcement and it means that Ally will no longer but just a growth story; it will have a little something for everyone. We won't know what Ally is approved for in terms of capital returns for a few more weeks but if it is big, it could move the stock.
On the expense side, Ally has been working to chip away at its cost structure as it continues its transformation. The company's efficiency ratio is down in the mid-40s, an incredible number that most other lenders can only dream about. Ally's push to streamline its operations is paying off in a big way and a management team that is laser-focused on saving money is always a good thing. Ally's branch-free structure and the fact that it is concentrated in a small segment of the lending world means its costs are very low and that is certainly an advantage it has over a traditional, everything-to-everyone model that the money center banks employ, for instance.
At about 70% of tangible book value, Ally is ludicrously cheap right now. Its credit metrics remain very strong with its net charge off ratio at 72bps in Q4 and a loan loss provision of just $240 million. Ally's credit is holding up very well - a story I've told about other lenders in this panicky market - so investors' fears about credit sinking Ally are overblown. We have absolutely no indication that the company's balance sheet will be impaired whatsoever.
Estimates for Ally have ticked down in recent weeks but the moves have been relatively insignificant. The company's PE for this year is just 7 and only 6.2 against next year's EPS target. That is very, very cheap by any measure and the fact that Ally continues to grow its EPS in the mid-teens also sets it apart from other lenders that are struggling to grow at 5%. With credit intact and the company's focus on reducing both cost of funds and operating costs, Ally is perhaps the cheapest lender I've seen. I like the money center bank model but Ally's focus on operational efficiency is second to none and with capital returns on the horizon, I think $16 will prove to have been a great entry point. Ally could easily head back towards the mid-$20s in a normalized market so if your holding period is more than a few months, take a look at Ally.
Disclosure: I am/we are long ALLY.
I wrote this article myself, and it expresses my own opinions. I am not receiving compensation for it (other than from Seeking Alpha). I have no business relationship with any company whose stock is mentioned in this article.