HCP Inc. (NYSE:HCP) recently reported results and the shares fell dramatically on the news. Not only that, but HCP's results helped to take down the rest of the health care real estate investment trust, or REIT, sector, too. Here's three key takeaways from the earnings call.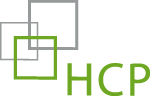 How bad is it?

HCP's shares have traded at a discount to its peers since news broke that HCR ManorCare was being investigated by the Department of Justice for its billing practices. This is big news for HCP because HCR ManorCare represents about 25% of the REIT's portfolio. In other words, there's good reason to be concerned.
Sadly, the news isn't getting any better. On the legal front, there's not much news. However, the nursing home operator is paying a huge amount to defend itself, around $1 million a month, and HCP believes its ability to pay rent is deteriorating. But that's a mixture of the legal issue and less than stellar operating results - an issue impacting the entire nursing home sector. So, the HCR ManorCare problem is getting worse, not better.
HCP isn't sitting still. When HCR ManorCare's problems became apparent, HCP started to work with its tenant to fix the issue. That includes selling assets and reworking leases. It's on track to jettison all of the 50 properties currently targeted for sale within the first half of 2016. It's also written down its investment in HCR and the properties it occupies. Although that's an admission that mistakes were made, it's also a statement that HCP is openly working on the problem.
In fact, CEO Lauralee Martin basically said that HCR ManorCare is the most important issue on her plate today. She's looking to, "...reduce our concentration to HCR as an operator, improve the coverage and credit quality of our lease, and ensure HCR's high quality care and service delivery continues." Moreover, the company has brought Barclays Capital on board to help come up with ideas.
In the end, HCR ManorCare news isn't good. And a discount to peers is justified. But... what about the other 75% of the business?
The other parts of the business

CFO Timothy Schoen gave a clear picture of the rest of HCP for the fourth quarter: "Excluding the HCR ManorCare portfolio, we achieved solid same-store cash NOI growth of 3.5% led by a 7.8% increase in Life Science and a 6.6% increase in RIDEA..." Full year 2015 results, excluding HCR, were, "...driven by same-store cash NOI growth of 3.7% from 75% of our portfolio, and accretive acquisitions totaling $4 billion since 2014."
Essentially, the rest of HCP is doing just fine. Which comes through in the company's less than inspiring projections for 2016. According to Schoen, the company is expecting, "Same-store cash NOI growth to increase between 1.5% and 2.5%." However, the 75% of the portfolio outside of HCR ManorCare is expected to, "...increase between 2.3% and 3.3%."
Unfortunately, this tells you two things. First, the company's other investments are doing OK. Second, HCR ManorCare is a pretty big distraction that will take a notable toll on the company's 2016 results. You can decide if that glass is half full or half empty.
What I really care about!

Which brings up the question of what income investors really care about: Dividends. One of the defining characteristics of HCP is its 30 years of annual dividend increases. It announced a penny a share increase a day before releasing earnings, so that 30 will turn to 31. That rounds up to a 2% increase, which, for the record, doesn't keep up with historical inflation rates.
But, with the troubles at HCR ManorCare it pays to be cautious. However, you'd be justified in wondering if the company can keep its streak alive if a quarter of its portfolio is struggling. On that score, CFO Schoen explained, "After taking into account the increase in the dividend, and based on the midpoint of our guidance, our projected 2016 payout ratio is in the mid-80% range." Lower is better on this stat, but that's not frighteningly high.
When pushed on the topic, Schoen said, "The [company has] run up until about 2011 or 2012 into the high-90s. I mean, we could run at that level if we needed to, but we've got quite a bit of cushion." That includes around $150 million of cash flow after the dividend gets paid, based on the company's current projections. In other words, a cut isn't likely in 2016 unless something drastic happens.
But the company is looking at all its options, so something drastic could take place, like a sale of more HCR ManorCare properties or, perhaps, a spin off like what Ventas (NYSE:VTR) did. The spin off idea would be hard to pull off right now, of course, but a big asset sale to a private equity shop might not be. A distribution cut driven by such a sale would be unfortunate but at least it would come from making the REIT better, overall. It's a tough call.
So, at this point, there's no particular reason to expect a dividend cut. However, I wouldn't say it's out of the question, either. You'll need to keep a close eye on what's going on.
Big yield

So the bad news at HCP is really driving things right now. Which is why the shares yield around 8.5% while peers like Ventas and Welltower (NYSE:HCN) are in the 6% area. If I were a shareholder today I would give HCP the benefit of the doubt based on a long history of success. In fact, I'm confident they'll live through this issue, the only question is whether or not the dividend will survive this period intact.
If you are looking at HCP because of its high yield and are thinking about pulling the trigger, be well aware that there's a chance the dividend won't be at the same level a year from now. In other words, go in with your eyes wide open and don't let a long history of annual dividend hikes blind you to what's going on in the portfolio. You need to watch HCP carefully right now and probably for a couple more years.
That said, the worst case scenario is the distribution gets cut, which appears to be at least partially priced in at this point. If that were to happen, you would own a solid healthcare REIT that pays a dividend more in line with peers ... Say a yield of 6%. Which, for the record, would represent a dividend cut of about 25%. There might be a price drop associated with the cut, but I would expect it to be short lived once the strength of the rest of the portfolio had a chance to shine through. Once again, you'll have to decide if that's a glass half empty or half full.
Disclosure: I/we have no positions in any stocks mentioned, and no plans to initiate any positions within the next 72 hours.
I wrote this article myself, and it expresses my own opinions. I am not receiving compensation for it (other than from Seeking Alpha). I have no business relationship with any company whose stock is mentioned in this article.