The first thoughts traders and investors have are not always the best ones. Emotional and gut reactions are often tempting for market participants, but every sell-off and rally is different, and simply buying low and selling high is not a long-term strategy.
The recent sell-off has been brutal, and most of the leading indexes such as the S&P 500 (NYSEARCA:SPY) have sold-off hard. Oil stocks continue to make new lows, emerging markets continue to fall, and financial stocks are falling in ways not seen since the sovereign debt crisis in Europe several years ago.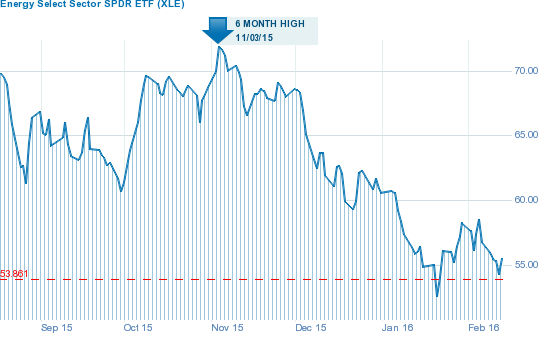 Citigroup (NYSE:C), Caterpillar (NYSE:CAT), and (NYSE:IBM), are just three examples of many market leaders that continue to sell-off hard, and emerging markets continue to remain weak as well.
Still, each significant sell-off since 2008 has been a good buying opportunity, with 2012 being a great buying opportunity after concerns over sovereign debt issues in the Euro zone were resolved. The problem with buying into this sell-off is that the three main reasons why markets have continued to rise since 2008 seem broken.
First, China is no longer building ghost cities, and the Fed is not pursuing quantitative easing. Commodities have remained weak for some time, and with corporate costs low, companies don't have the incentive to continue to spend to lower costs even as growth prospects remain weak. The spending of corporations and high net worth individuals have been the strongest drivers of growth over the last 8 years, and with the dollar rising and costs falling, companies no longer have the same incentive to continue to aggressively spend on cost controls. High net worth individuals in many key foreign countries have also been hit by a rising dollar, well many high net worth individuals in the U.S. have been hit by the hard sell-off in commodities and emerging markets.
Second, the reasons for the sell-off are also show structural problems in emerging markets. China is finished building ghost cities, and the world's second largest economy is not going to ramp up real estate and infrastructure spending any time soon. Most of the major emerging market economies are heavily leveraged to commodity markets, and growth in China is not likely to significantly improve near-term. Likewise, high net worth investors are not investing as aggressively with the dollar rising and markets falling, and uncertainty over taxes next year is an issue as well.
Third, the United States is an election year, and fiscal and monetary policy are not likely to be accommodative towards equities over the next year. Yellen has made clear the Fed is likely to continue to raise rates, and congress is not going to work with the President in an election year. Fiscal policy has not helped the market during previous sell-offs, but Yellen clearly is not willing to pursue further quantitative easing even in the current situation.
To conclude, significant sell-offs almost always create good long-term buying opportunities. Still, not every sell-off is the same. Emerging markets are likely facing a period of sustained weakness with the Chinese economy entering a new and slower growth cycle. Likewise, high net worth individuals and corporations with strong balance sheets can not continue to support the economy long-term if the middle class in the United States is not strong. With Yellen committed to raising rates and election year politics blocking congressional action, equity markets are likely to remain weak for some time.
Disclosure: I/we have no positions in any stocks mentioned, and no plans to initiate any positions within the next 72 hours.
I wrote this article myself, and it expresses my own opinions. I am not receiving compensation for it (other than from Seeking Alpha). I have no business relationship with any company whose stock is mentioned in this article.