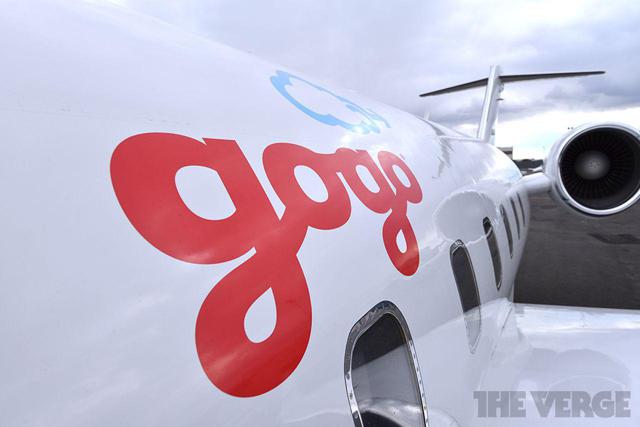 Source: The Verge
Last Friday, American Airlines (NASDAQ:AAL) filed a lawsuit against Gogo to "notify" Gogo (NASDAQ:GOGO) that there is another connectivity provider, ViaSat(NASDAQ:VSAT), that provides services that are "materially" better than Gogo's. Some of Gogo's contract allow its customers to terminate the contract or renegotiate for better terms when there is a superior competing solutions and that lack of the service is hurting business.
The Lawsuit:
The lawsuit compares Gogo's original ATG solution with ViaSat's Ka satellite connectivity. There are a total of 200 American aircraft that use Gogo's old ATG network. It is important to note that American Airlines only filed the lawsuit regarding the older ATG solutions but not the newer ATG-4. If American Airlines wants to changes its entire fleet from Gogo to ViaSat it would have filed for all of its aircraft instead. The fact that American Airlines only filed for the original ATGs is signaling that it wants more of a renegotiation rather than a full-exist of the contract.
Gogo vs. ViaSat:
There is no doubt that Gogo's old ATG solution is materially worse than ViaSat's Ka solution. Gogo's ATG solution is 4-5 years old with 3 MBPS as compare to ViaSat's Excede Ka which has over 15 MBPS per user. As a result, the only choice left for Gogo would be to offer a competing solution to rectify the situation: 2Ku.
Gogo's 2Ku solution is the same as, if not better than ViaSat's Excede solution: Gogo's 2Ku uses Ku satellites whereas ViaSat's Excede uses its own Ka satellites. The biggest difference between the two types of satellites is the coverage vs speed. Ku currently offers global coverage whereas Ka only offers regional coverage. However, ViaSat's Ka satellites do offer a faster speed than Ku satellites for now. This will likely change very quickly with recent Intelsat's Epic satellite launches and more HTS Ku satellites to be launched in the very near future. Gogo's 2Ku should have at least the same speed as ViaSat, if not faster. This is not only my opinion as Evercore also defended Gogo after the news breakout yesterday, "Gogo's 2Ku is as-good-as or better than competitor's technology." Evidence can also be found in Gogo's current 2Ku backlogs. Gogo published a filing last week stating that it has a backlog of over 800 aircraft which is more than the number of connected aircraft with ViaSat's technology. It will be very hard for American Airlines to argue that Gogo's 2Ku is worse than ViaSat's when it has been more popular than Excede after its debut. Therefore, it is highly unlikely that American Airlines will be able to break away from Gogo under the existing contract. You can read more about this in my other article.
ATG is not dead:
The lawsuit from Amercian Airlines also raises the question about Gogo's ATG technology and its viability going forward. There are concerns that Gogo's large investment in its ATG network is stranded. It is true that the current ATG networks are becoming a thing of the past because of their inability to operate over water and at significantly slower speed than the newer satellite technology. That being said, opportunity still exists for Gogo to upgrade its existing ATG network with the 14 GHz spectrum. If Gogo can successfully acquire this spectrum, its ATG network will be materially faster with cheaper bandwidth costs than satellite solutions. Moreover, aside from the commercial aviation, the ATG network is also used for business aviation as they provide more than enough bandwidth for cheaper costs than satellites.
American Airlines' Impact:
American Airlines contributes to around a total of 14% Gogo's revenue. The 200 ATG aircraft in the contract only translates to approximately 25-30 million dollars of annual revenue, which is around 4% of Gogo's 2015 revenue. The market is reacting as if Gogo has already lost its market share in the North America commercial airlines and that its comparative advantage has already been eroded.
Most likely a negotiation tactic:
American Airlines lawsuit against Gogo is most likely a tactic to rearrange current terms and/or repositioning itself for future negotiation. In my opinion, it is a very clever move by American Airlines to put maximum pressure on Gogo with most of its contracts expiring soon. Gogo, on the other hand, is stuck between a rock and a hard place. On one hand, American Airlines is Gogo's second largest customer. It represents tremendous value and reputation. On the other hand, Gogo's proposal has to be fair so that other airlines will not pursue the same maneuver. The lawsuit has surely attracted the attention from all the airlines. Everyone's eyeballs will be on Gogo for the next 45 days. That being said, I firmly believe that the 30% drop is overdone for a particular contract clause that has long been highlighted in Gogo's 10-K.
Disclosure: I am/we are long GOGO.
I wrote this article myself, and it expresses my own opinions. I am not receiving compensation for it (other than from Seeking Alpha). I have no business relationship with any company whose stock is mentioned in this article.
Additional disclosure: I have purchased more shares today and may buy more if prices come down further.