For those who turned in to listen to the Q3 2016 World Acceptance Corp (NASDAQ:WRLD) conference call during the last week of January, you likely got a sense that this company is headed towards a steep decline in earnings going forward. While I believe the CFPB (Consumer Financial Protection Bureau) will ultimately send this company spiraling towards bankruptcy, World Acceptance's future prospects do not look great going forward even if the CFPB were to be disbanded and no significant fines, penalties or new adverse changes in policies and regulations are introduced to this story. Revenues and profits are already declining quickly and recent changes in its operations are only likely to exacerbate the fall in cash flows going forward.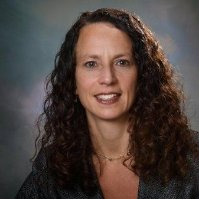 World Acceptance's CEO Janet Lewis Matricciani stated the following, "The most significant change to our business practices, is that we have ceased all field calls. Both at customers place of work and place of residence. So we no longer do, any field calls. We've also ceased all phone calls to our customer's place of work, for collection activities. This is part of our strategy to be best-in-class in industry practices, in all our activities." It is clear that the company needs to make major changes to turn this ship around. A new focus on efficiency, particularly on using technology to both grow revenues and cut costs, has been the topic that Matricciani spends the bulk of her time talking about during conference calls.
Unfortunately for World Acceptance, the change in the company's policy on field calls and phone calls has nothing to do with cost cutting. The company has used personal visits and phone calls at a borrower's place of work (and home) to improve the repayment rate on delinquent accounts. This has been standard practice for years and one would expect that the reason that World Acceptance has used these tactics is simple: it works. Field calls and phone calls lower the net charge-off rate. Shaming, annoying and pestering bad borrowers has been an effective tactic to get repayment on a loan that would otherwise be written off as bad debt. Matricciani stated she believes "this cessation (of field calls and phone calls at a borrower's workplace) is necessary in the current regulatory environment."
If this change in policy could improve profitability (or be neutral to profitability), these is no reason to believe that World Acceptance would not have implemented these measures years ago. Sandy McLean, World Acceptance's former CEO for almost a decade prior to Mattriciani's ascension in 2015, ran the company during its glory days. In my view, it is inconceivable that the company would have continued these field calls and phone calls under McLean had they not been (very) effective. However, Matricciani states "We cannot yet say, what the impact of this change will be, since we only made it company-wide, in mid-December." I strongly disagree with this statement.
With all the investment in IT infrastructure and analytics tools, one should reasonably expect that World Acceptance Corp's management would have a way to measure the incremental repayments received as a result of field calls and phone calls by employees from local offices. One should also expect that the company would have a rather easy task in estimating the cost of performing these visits and calls. It would simply be the cost per employee per hour times the number of hours used for these tasks plus the costs associated with telecommunications and travel. The impact on earnings as a result of the change in collections policy will certainly be negative. The precise magnitude of this impact is unknown to investors right now, but management should have a good idea of what the impact will be. Matricciani's intentional vagueness on this matter is a sign that estimates of its earnings and cash flow in the next quarter and beyond need to be taken down quite a bit. Wall Street analysts have not made dramatic cuts in estimates yet, but I firmly expect big misses (and/or big cuts in estimates) to come soon. And of course, the big bad CFPB could show up at any moment to completely destroy World Acceptance Corp.
In the most recent 10-Q filing, World Acceptance stated that its net charge-offs decreased by $3.2 million in the quarter that ended on December 31, 2015, which was the primary driver in the $2.9 million or 7.4% decrease in provision for loan losses during the quarter. The other important number that popped out was the decrease in the highly lucrative insurance commissions. The company suffered a $1.9 million, or 15.3%, decrease in insurance commissions. This works out to roughly $10.5 million of insurance commissions during the period. The insurance products add very little to no value to the consumer. As a result, I expect the CFPB, even if it chooses the most lenient of possible punishments, will eliminate the very high gross margin insurance offerings of World Acceptance. This income stream works out to be somewhere in the neighborhood that is a little south of 40% of the company's pre-tax earnings during the most recent quarter. In the scenario where the CFPB issues no fines and makes no other changes in regulations (outside of the ones affecting insurance offerings) that the industry must follow, World Acceptance Corp's net income would take a 40% haircut even without considering the deteriorating business fundamentals.

Since 2004, the net charge-off rate at World Acceptance has ranged between 12.7% and 16.7%. This is higher than historical norms of loans given by traditional banks to borrowers. An interesting comparison point is to note the charge-off rate of World Acceptance and that of the lowest quality borrowers at the Lending Club and other P2P lenders. F and G grade loans initiated during Q1 and Q2 of 2015 at the Lending Club had an average interest rate of 24.37%. The net charge-off rate on these loans is expected to be not entirely out of line with that of World Acceptance despite the fact that the creditworthiness of borrowers at the Lending Club is significantly greater than those who borrow from World Acceptance Corp (and other installment loan providers).
There's a few explanations for this. This is not an apples-to-apples comparison. The typical loan duration at World Acceptance is around 13 months while the typical duration at the Lending Club is in the 3-5 year range. Shorter duration loans present less risk of dramatic (negative) changes in a borrower's credit quality. The overwhelming reason why World Acceptance has been able to avoid huge charge-off rates 2-3 times higher (or worse) than what they have reported is the company's willingness to allow bad borrowers to refinance their debt repeatedly. According to page 13 of the most recent 10-Q, the company had roughly $1.22 billion of total gross loans as of December 31, 2015. Over $908 million (just under three quarters of the total loan portfolio) can be attributed to refinancings and delinquent refinancings. Serial refinancings have been a great driver of profits for World Acceptance for years. It can also be assumed that the prior field call and phone call policies lowered net charge-off rates.
The last creditworthy borrowers at World Acceptance pay interest rates with an APR of up to 200%. The most creditworthy borrowers at World Acceptance pay interest rates in line with the least creditworthy borrowers at the Lending Club and other P2P borrowers. Around 60% of World Acceptance's lenders have a Beacon score of less than 600 or have a "thin file". Only a quarter of World Acceptance's loan portfolio originating in the US have APRs of 36% or less. Matricciani noted in the quarterly conference call that "We find it very positive, that the customers who came in, were higher quality customers, as measured by higher average Beacon scores." I strongly disagree that this will meaningfully positively alter the company's outlook.
Borrowers with the highest credit scores at World Acceptance (those who can get 36% APR or lower interest rates) will frequently have alternative credit options or could soon have better credit options with a slight credit score improvement. With lower overhead (and the backing of venture capitalists and bankers), the Lending Club and the dozens (or more) of other fintech startups that we will see before the turn of the decade will become strong competitors for this group of borrowers. Once borrowers enter this realm of creditworthiness, World Acceptance's ability to keep these customers through serial refinancings will diminish dramatically as P2P lenders and traditional lenders can offer better deals.
For loans with interest rates higher than 36%, the CFPB poses a significant risk. While nothing is set in stone at the moment, there is a significant risk that lawmakers could put an end to loans that make up about three quarters of World Acceptance's US-based loan portfolio. The CFPB is likely to make a concerted effort to put an end to World Acceptance's bread-and-butter serial refinancings. At a minimum, this government agency is going to put a dent in profits by significantly driving up administrative costs.
The demand for top tier data scientists and analytics experts is far higher than the supply of individuals with these skill sets. Top technology firms (Google, Microsoft, Oracle, etc.), financial services companies (investment banks, hedge funds, PE funds) and new fintech companies are going to shutout World Acceptance from recruiting top-tier and mid-level people that can shape their analytics department. This compounds the problem of the liberal wing of the world of analytics gurus likely finding the idea of working for World Acceptance as unsavory or worse. If the current analytics guys at World Acceptance can't easily determine how big of an impact the change in policy regarding visits and phone calls will have on the collections process, there is no reason to believe they will meaningfully positively impact the business going forward.
The value of World Acceptance assuming no major fines or changes in regulations from the CFPB has significantly declined over the last several months. In a best case scenario, it is likely worth around $30/share. Ultimately, I still believe the probability that the company will crumble under the wrath of the CFPB is very high. Assuming a 50/50 chance of the CFPB enacting policies that kill the company, the fair value of World Acceptance Corp is about $15/share. In January 2017, CFPB Director Richard Cordray and President Barack Obama will no longer hold public office. As a result, I believe these two liberal leaders will make a push to rid the country of payday lenders and installment loan lenders before a possible dramatic shift in the political environment. In my view, the odds of the CFPB implementing policies that completely destroy World Acceptance Corp are far greater than 50%. There is 50%-100% downside over the next year in World Acceptance's stock at these levels.
Disclosure: I am/we are short WRLD.
I wrote this article myself, and it expresses my own opinions. I am not receiving compensation for it (other than from Seeking Alpha). I have no business relationship with any company whose stock is mentioned in this article.