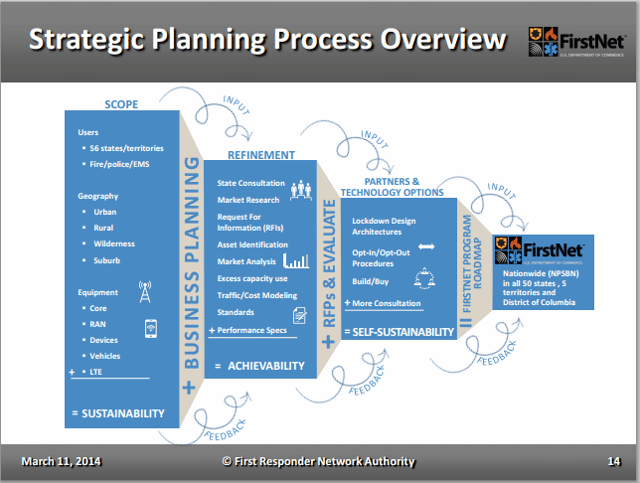 I've never been a fan of wireless stocks for reasons I will discuss in a minute. Nevertheless, I received requests for analyses on wireless stocks and made good on my promise to look into any requested stocks. To date, I have looked at four big names in the industry.
I was right on Verizon (NYSE:VZ).
I was right on AT&T (NYSE:T).
I was wrong on Sprint (NYSE:S).
I was right on Vodafone (NASDAQ:VOD).
With the exception of VOD, I made bullish calls on these stocks. Still, I would never outright buy any of these stocks as a non-dividend investment or position trade because I would never take a long-term bullish position on a competitive business. What I mean by that is I would never invest in a business that relies on cannibalizing other companies' market shares.
Instead, I prefer companies that can own a monopoly on something - anything. A company that holds a monopoly can grow without worry, dedicating its resources to innovations, not fighting for a pie that cannot grow. Examples of such companies are Tesla (NASDAQ:TSLA), which monopolizes environmental friendly luxury cars, Baidu (NASDAQ:BIDU), which monopolizes the Chinese search engine industry; and Microsoft (NASDAQ:MSFT), which monopolizes PC operating systems. These companies might have competitors, but for all intents and purposes, the competitors do not pose any threats.
Then there is Gilead (NASDAQ:GILD), which not only owns a monopoly on several effective drugs but will likely own a monopoly on the first cure for HIV in the coming decade. To me, a future monopoly is better than a present monopoly because you can buy it at non-monopoly prices. Imagine buying Apple (NASDAQ:AAPL) before the iPod, for example.
Of course, buying a future monopoly requires you to see into the future, which is impossible. But with research, you can at least place some good speculative trades. And in the current wireless market, we have a rare opportunity to do so; we can play roulette with a wheel that has only four outcomes, profiting so long as we place a chip on each square.
Allow me to explain…
Enter FirstNet
FirstNet is to be the American government's go-to public safety network. Wireless stock holders might have heard of this system but perhaps are not fully informed on the details of it. The short of it is that the American government does not plan to build FirstNet on its own but to allow an existing wireless network to build and operate the network.
Hence, a request for proposals (RFP) has garnered the attention of the big wireless networks - namely, AT&T, Sprint, Verizon, and T-Mobile (NASDAQ:TMUS). These networks must make two decisions: whether to bid and how to bid. Two of these networks have already answered the first question - AT&T and Verizon have responded in the affirmative.
The importance of winning the FirstNet bid cannot be overstated for the stocks of these companies. Becoming the FirstNet provider will give the winner a de facto monopoly on the national wireless network employed by the federal and state governments. This essentially guarantees the continued existence of the winner, protecting it from a possible bankruptcy (e.g., as a result of competition or disruptive technology to the wireless market) and should therefore change the lower bound valuation of the stock price (i.e., liquidation will not be possible as it would imply the destruction of a government system).
However, the requirements of the FirstNet RFP are complex. Not only does it ask the wireless carrier to connect the entire country but it also requests "creativity" in the bid. With the FirstNet RFP having been released on January 13 and the official industry day when wireless carriers' questions are answered, these behemoths of companies barely have two months to create their bids in an atmosphere in which many uncertainties still exist.
I mention the word "behemoths" because big companies are slow to move and generally uncreative. No matter how much you love AT&T as an investor, you cannot tell me with a straight face that they possess an inspiring amount of Apple-like creativity. Ultimately, the winner of the FirstNet RFP is going to be the company that can meet the government's requests to the best extent while being the least ordinary.
I am not optimistic about any particular company's bid, and not just because I have a distaste for large, traditional companies. A perusal of the RFP (it's extremely long and boring - let me do the reading for you) shows that the RFP is opaque and overly demanding. The willing bidders certainly have many questions that must go unanswered; bidders are more or less left in the dark, like university freshmen who walked into their first lecture on differential equations only to be assigned a large-scale project on the first day.
Questions about the earnings of the program still linger, for example. Perhaps you might be better at deciphering government manuscripts than I am, but as far as I can tell, the government makes no clear statements as to ongoing exchanges of money. For instance, the RFP is wishy-washy on how a company can use the spectrum for other revenue streams. In addition, the company must remunerate the government upon completion of the FirstNet system.
Common sense implies that something is wrong here. The monetary exchange is a $6.5B deal from the government to the winning bidder - and then $5.6B back to the government afterward. So is this a one-time $0.9B deal? Doubtful.
There must be other revenue streams at play here, but the RFP does not mention them. Thus, the wireless companies are bidding for an uncertain deal. However, VZ and T have already decided to make the bid, and they wouldn't do so without suspicion that the deal will be good for them.
I must agree, simply because the power will be in the winning bidder's hands. Even a binding contract with obligations and penalties should those obligations not be met cannot dwarf the power of holding the key to a national first response system. The government and the company, partners in this deal, will find a win-win situation, one side of that situation including shareholders in the wireless company's stock.
Although we cannot affix a monetary value to this deal, what is clear is that this deal extends a monopoly to the winner for a period of 25 years. Any wireless company that bids - all things being equal - has a 25% chance at obtaining a 25-yearlong monopoly, guaranteed. A 25-yearlong monopolistic contract priced into a stock has the potential to drastically change its trading region, even if the revenue issue is still unclear.
Who Will Win?
This is the billion dollar question. Not even industry insiders can claim to know the answer, as the final decision is made by the government and based on vague rules as well as a subjective analysis on the creativity of the proposed plans. However, the RFP does tell us some important factors in the decision. This, in conjunction with knowledge about the four major carriers, can help us properly hedge our bets.
First is the issue of coverage. The bidder must have or be able to implement coverage in all areas, including highways and rural areas. This makes the deal more expensive for some wireless carriers more than others, as those who already have extensive coverage in these areas will need less capital to fill in the blanks.
That is, whereas for many consumers choosing wireless carriers, speed and stability might reign, for FirstNet rural coverage is king. With that in mind, it's no wonder T-Mobile has not yet made a bid. T-Mobile has the worst rural coverage, making their bid more expensive than their competitors.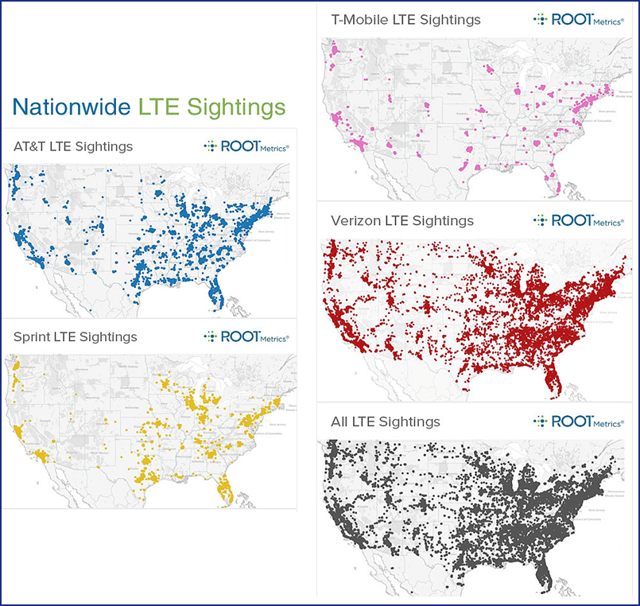 (Source: cannongroupinc.com)
On that note, it is not surprising the Verizon has announced a bid. Their early rollout of rural coverage has set them up quite well for this venture. This is why you will see articles around the web and news here on Seeking Alpha claiming Verizon to be the frontrunner.
But rural coverage is a requirement and does not in and of itself ensure Verizon will win. On that note, Verizon does lose to other carriers in rural coverage in certain areas, giving some ammo to the other carriers. T-Mobile wins in the northwest; AT&T wins in the south.
In addition, Verizon is already winning the wireless war. Taking up the FirstNet project might set them back in this theater. Then again, it might push them forward as they would get 20 MHz of prime 700 MHz spectrum at a deep discount.
Because carriers must dedicate much of their cash to spectrum options, a successful FirstNet bid can be seen as the equivalent to obtaining $50 to $100B worth of spectrum at the initial price of the project. Establishing the network might cost around $20B but the gain would be spectrum rights worth many times the initial investment. Even Verizon could benefit from adding more to its spectrum (contrast this with Sprint, who claims that their spectrum is enough - despite being in 3rd or 4th place in actuality).
Another issue is security. Because FirstNet will be carrying data of great importance, the carrier will bear some accountability in the case of data compromises. Every packet of information traveling through the winner's networks is subject to hacking and malware.
That is, the security and encryption techniques of the carriers carry weight in this bid. But no single carrier stands out as having better security techniques and protocols at this time. Perhaps Sprint could claim to have novel technology, drawing from its parent company, SoftBank, in Japan. Then again, the US government might be averse to signing a contract with a carrier owned by a Japanese company.
If this is the case, T-Mobile is also in trouble, as they are owned by a German company. This leaves AT&T and Verizon as the most "secure" bidders. And AT&T's track record of working with the government could help get their foot in the door.
Conclusion
We really should step back one second and think about why the government wants to partner with a carrier in the first place. Although the government has the means to do this alone, they are partnering with a carrier for outside knowledge and expertise. Hence, spectrum ownership is not so important as novel solutions to wireless network problems (this is why the RFP mentions creativity).
This deal has two sides:
What does the government want?
What does the bidder want?
The government is looking for new ideas and solutions. The bidder is looking to add to its spectrum. In this regard, the winner is the carrier that has the most reason to apply, as they would be most likely to bend over backwards to fulfill the needs addressed in this plan.
With the actual bids requiring submission in April, FirstNet is not an issue for which you can allow news to stream in as a way to increase your chances in investing in the winning bidder. Instead, we must place our bets now, before the roulette wheel stops spinning. A proper bet now will allow us to buy the winner at a discount later.
The obvious choice is to simply take your allotted investment capital and buy equal shares of each: S, T, TMUS, and VZ. However, some of the companies are more likely to win than the others, meaning you should weight your bet or place 100% on the most likely company.
Sprint is working on digging itself out of a ditch. Currently, the loser in the wireless carrier game, Sprint needs an ace up its sleeve to stage a comeback. While financial worries might prevent it from bidding, Sprint could make a successful bid for the project and make an easy comeback as the only carrier to offer complete coverage of the United States. It would be an amazing underdog story. And realistically, Sprint does have some things going for it: Its coverage, speed, and reliability are superior to T-Mobile. And its parent company, SoftBank, is #3 in Japan and likely can help Sprint provide some "creative" solutions to the FirstNet program.
T-Mobile is a stronger company than Sprint financially, but not in terms of service - which underperforms that of all competitors. But this could be a driver of T-Mobile to bid for FirstNet. Simply put, T-Mobile needs the increased spectrum. Yet the FirstNet opportunity comes at a time when Sprint won't be attending spectrum auctions and AT&T as well as Verizon cannot buy more spectrum (they've reached their caps). Because of this, T-Mobile has much less competition for standard spectrum bids and can likely increase their spectrum at a discount. Abstaining from the FirstNet bid in favor of buying more spectrum would be the financially sound decision for T-Mobile but will do little to push the company forward in this four man race.
AT&T has several advantages in this race. It is near its spectrum cap, making many spectrum auctions impossible. FirstNet would allow it free spectrum in that sense. In addition, AT&T has a strong government track record, the second-best coverage, and the best coverage in the South, which is mostly rural.
Verizon is likely neck-and-neck with AT&T in appeal. What they lack in government experience they make up for in service - both in terms of coverage and performance. Unfortunately, this might be a double-edged sword; why gamble when you are already ahead? Verizon has two reasons to gamble, the first being the same spectrum cap problem that AT&T faces, and the second being the fact that Verizon is positioned as perhaps the most likely to win, especially considering Verizon's experience with Band 13 spectrum, which is similar to FirstNet's Band 14.
Overall, here's how I would play this game as an investor:
Put 50% in AT&T.
Put 45% in Verizon.
Put 5% in May16 $3 call options for S
Skip T-Mobile
The above is a barbell strategy: most of our funds go into the safe investments but we still have a speculative position. In this way, we gain two dividend stocks, putting a bit more in the one more likely to win. We don't buy stock in the two companies that don't pay dividends, skipping T-Mobile entirely because they are unlikely to bid and even more unlikely to win. We dedicate a small amount to an ATM put on S because S is the dark horse here and even if S does not bid, we can still profit from a possible short squeeze brought about by news or an actual financial turnaround (God forbid!).
In the end, FirstNet is an important issue for investors in wireless carrier stocks, as it extends the opportunity to a monopoly, inherently changing the company's business position. Knowing who will win is difficult because of the short time frame and the muddy wording of the RFP. But by diversifying our investments in this industry - something we should be doing anyway - we can gain more exposure to the winner.
Request a Statistical Study
If you would like for me to run a statistical study on a specific aspect of a specific stock, commodity, or market, just request so in the comments section below. Alternatively, send me a message or email.
Disclosure: I/we have no positions in any stocks mentioned, and no plans to initiate any positions within the next 72 hours.
I wrote this article myself, and it expresses my own opinions. I am not receiving compensation for it (other than from Seeking Alpha). I have no business relationship with any company whose stock is mentioned in this article.