Last week CyberArk (NASDAQ:CYBR) released 4Q15 earnings which beat on both the top and bottom line. The yearly guidance came in above consensus on the top line but below consensus on the bottom line. This caused the stock to sell off post earnings with a drop of over 10%. I believe this has created an opportunity in the stock as the company's modus operandi continues to be intact.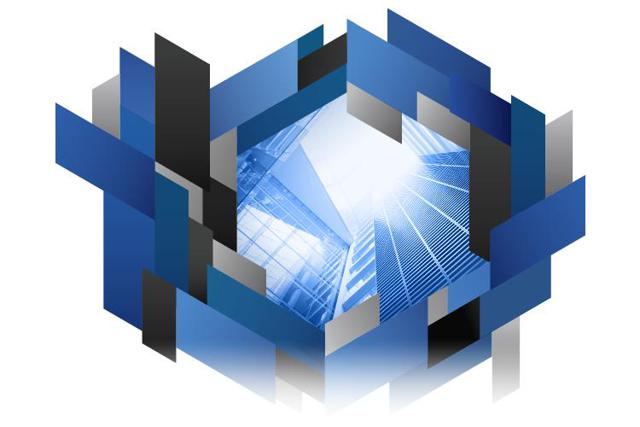 The company exceeded even the most bullish estimates for Q4, topping even what I believed to be an optimistic target of $0.30-0.34 in non-GAAP net income per share by issuing $0.39 per share. This is an increase of 105% over the prior year period vs guidance and analyst estimate for flat year-over-year growth. This also allowed the company to nearly meet my full-year target of $0.75-0.79 in GAAP EPS by racking up $0.73 per share.
On the revenue side the company issued Q4 revenue of $51.5M vs. a consensus of $43.88M, good for a year-over-year increase of nearly 42%. Yearly revenue came in at $160M, good for a 56% year-over-year increase.
Now let's get to the guidance, which I believe attributed to the fall in stock price post earnings. Starting with revenue, the company expects $205-207M for full year 2016 which represents 27-29% growth. Earnings per share is expected to be $0.83-0.86 on a non-GAAP basis which would mean a decrease in earnings to the tune of 15.5% at the mid-point. Non-GAAP operating income is expected to be between $39.7-41.3M or a decrease year-over-year of just under 7%.
For a growth company in an active industry this doesn't seem all that settling. In fact, other than the top line the company might as well be going backwards. However, there's more to this story than simply numbers. First is management's stance on guidance.
Last year management guided for 2015 to contain revenue of $127-130M. For earnings per share they guided for $0.24-0.27 on a non-GAAP basis. I think it's worth reiterating what 2015 actually came in at, which was $160M in revenue and $1.00 in non-GAAP EPS. Their guidance was underrated by leaps and bounds. Revenue came in 24.5% higher than the company guided for while net income came in 292% higher. There's a clear guidance pattern here and that's to give extremely prudent guidance while executing on the company's initiatives and billings.
This is not to say I expect the company to bring in $3.31 in non-GAAP earnings for full-year 2016 - which would be another 292% jump from guidance. However, I do believe we can expect the guidance to be an absolute baseline. If anything I think issuing guidance at the level management did means the company expects great numbers come this time next year - in other words growth expected for a company executing like CyberArk. To give an idea of the company's execution let's examine the growth trajectory of the company.
Over the last two years revenue has been growing steady at 56%. Guidance suggests that revenue growth for 2016 will be 28%. However, the company has beaten their guidance year after year and so if the company comes in 20% higher than guidance (below last year's surprise of 24.5%) that would mean $246M in revenue or 54% growth in revenue from 2015 to 2016. I believe this is realistic based on management's willingness to be prudent in their guidance.
Regarding net income, the company has grown earnings per share 71% and 89% in 2014 and 2015, respectively. This is an upward trend but even with that in mind I will discount this year as a year that income growth slows. Given guidance shows a decline of 15.5% yet a most recent upside of 292% to that guidance I will place net income at $1.45 per share which would be 72% over guidance and a 45% increase in earnings year-over-year. This way I've accounted for both a slowing in the upside to guidance and year-over-year growth due to larger numbers and a multiples factor coming into play.
Based on these forward looking estimates this would mean CYBR trades for a forward price-to-sales multiple of 4.7 and a forward P/E of 22.6 at current prices. Both of these mean to me that CYBR is in a great buy stage.
The second factor to this story is that I believe the outlook for CyberArk's market is still very much in its prime and this is reflected by CEO Udi Mokady. During the Q4 conference call Udi had this to say in response to a question about one of their customer's CEO saying spending should slow now that emergency breach spending has passed:
"We're seeing a very healthy demand. And what we are providing is a proactive layer of security. So it doesn't have to do with an emergency response to a specific breach.
The analyst question is ill-conceived considering what CyberArk provides is the prevention of any stealing of information even after an initial breach. The idea is that CyberArk is providing a set of tools to deal with intruders once they have breached the network, something that I covered extensively in my previous article on the company. Therefore, this is not relevant to emergency spending since CyberArk's tools are meant to prevent critical information from leaving and is something any company can and should utilize to prevent a first breach of data or, in some cases, a second breach after realizing the need for their software.
With guidance always being a prudently low bar for the company to exceed along with growth staying steady, I believe the market has created an opportunity to enter the stock for a reasonable value. Additionally, the market for the company's software is still widely in the adoption and momentum phase as confirmed by the CEO's observations and the many new contracts they have secured in the last year.
With this said I have the funds and intention to buy CYBR this week should it continue to test 52-week lows. I will be buying in third to half positions in order to gain the best overall cost basis as the market may continue to punish the stock before results begin rolling in this year. At this level I believe there is more upside than downside as the company has been executing exceedingly well while guidance is always the most conservative out of any of the companies I follow, leaving room to exceed most expectations. My horizon is long term and I encourage other investors to determine for themselves whether this opportunity is right for them.
Disclosure: I/we have no positions in any stocks mentioned, but may initiate a long position in CYBR over the next 72 hours.
I wrote this article myself, and it expresses my own opinions. I am not receiving compensation for it (other than from Seeking Alpha). I have no business relationship with any company whose stock is mentioned in this article.