"Investors like things that appear certain. My view is that everything is uncertain, you're just trading one type of uncertainty for another."
Seth Klarman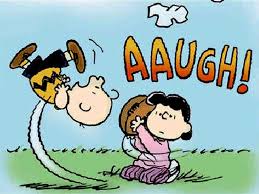 Introduction
Bear market rallies have a noted history of being sharp, transient moves that often leave both bullish and bearish investors confused. As a reader, you might say, "why are we even discussing a bear market rally, when we are still in a bull market?" And, my answer would be, that except for a handful of the largest market capitalization stocks, a majority of stocks are mired within their own bear markets, technically defined by being down 20% or more.
Building on this, many international benchmark indices have breached the bear market threshold. So, the weight of evidence says that we are in a downtrend, and we have been in a bear market. Historical probabilities say that this will be confirmed by the broader market capitalization indexes in due time.
If you accept the premise that we are already in a bear market, where stocks make lower highs and lower lows, then it should become apparent that a defensive posture has been the correct stance for investors, and it is likely still warranted. However, all bear markets end, and there ultimately are buying opportunities. Have we reached one already, or is the current rally just a bear market bounce?
Thesis
Equity markets are in a bear market and rallies should be sold until the underlying health of the market improves.
The Stock Market Bounces
On Friday of last week, a rally started in the U.S. stock market, and this has spread and grown to include Europe and Asia this week. On weekly charts, which remove some of the daily noise, the burgeoning rally can be seen in the S&P 500 Index, as measured by the SPDR S&P 500 Index ETF (NYSEARCA:SPY), the iShares MSCI Germany ETF (NYSEARCA:EWG), and the iShares MSCI Japan ETF (NYSEARCA:EWJ) in the charts below.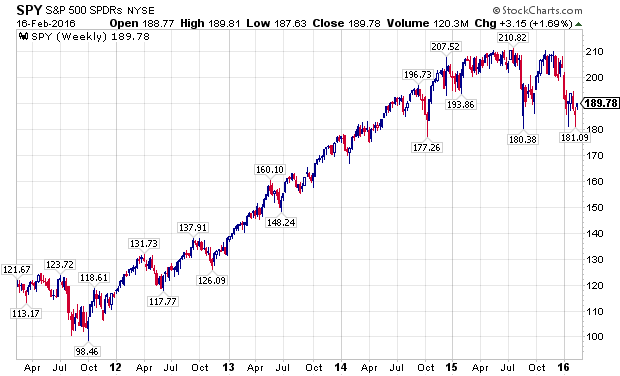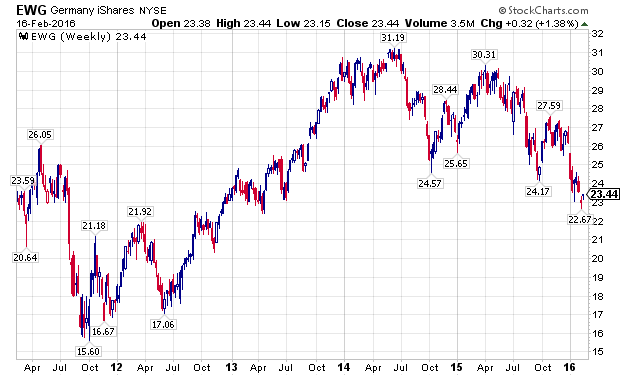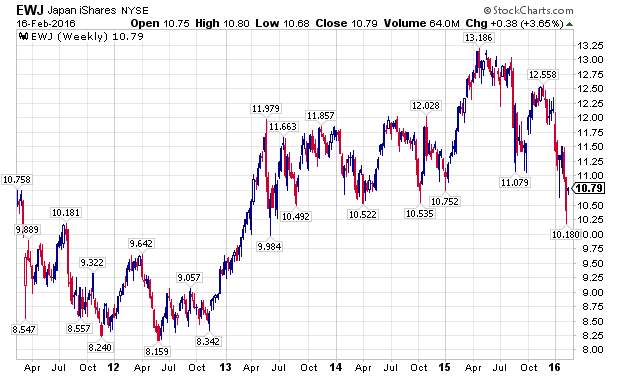 For perspective, SPY has already bounced 4.8% from Thursday's intraday low, and is set to tack on more gains at the open today. In the sell-off, thus far, the SPY has declined 14% from its fall 2015 peak to its 2016 bottom, before the recent bounce.
EWG has bounced 3.4%, after declining 27% from its 2014 high, indicating that German stocks have been in a bear market that is now approaching two years of length.
Compared to Germany, Japanese stocks peaked later, with the EWJ down 23% in total from its 2015 high before the recent bounce. EWJ, which has seen extreme volatility since the Bank of Japan initiated negative interest rates, has bounced 6%.
U.S. Small-Caps In A Bear Market & Interest Rates
While the S&P 500 Index has not entered official bear market territory, yet, U.S. smaller capitalization stocks, like their international counterparts, are firmly entrenched in their own bear market. In the recent market bounce, smaller capitalization stocks have also rallied, as shown by the iShares Russell 2000 ETF (NYSEARCA:IWM), in the chart below: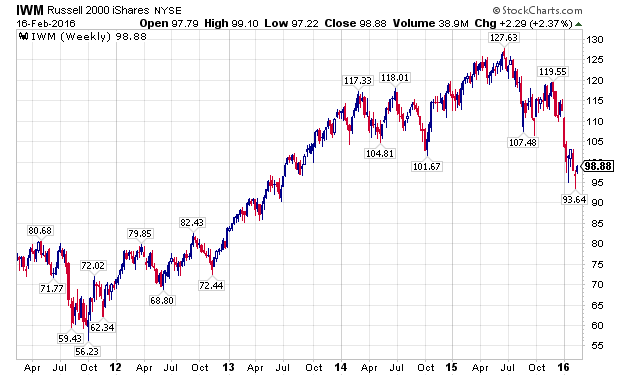 U.S. smaller capitalization stocks, which declined 27% from their 2015 peak to their 2016 bottom, have rallied 5.6% in this bounce so far, slightly outpacing gains in the SPY.
With the rally in stocks, U.S. Treasury bond prices have retreated from their all-time highs, as measured by the iShares Barclays 20+Year Treasury Bond Market Fund ETF (NYSEARCA:TLT).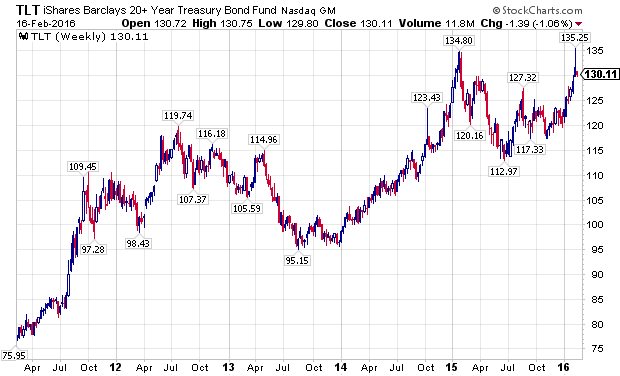 Even with the 4% pullback, Treasury Bonds have massively out-performed stocks in 2016, as investors seek refuge from the selling pressure in the equity markets.
Rays Of Sunshine In Transportation Stocks
Parallel to international stocks and U.S. small-cap stocks, transportation focused equities have been in their own bear market for over a year. Leading transportation stocks like American Airlines (NASDAQ:AAL), Federal Express (NYSE:FDX), and Union Pacific, have declined 37%, 35%, and 45% respectively, from their peaks in 2015.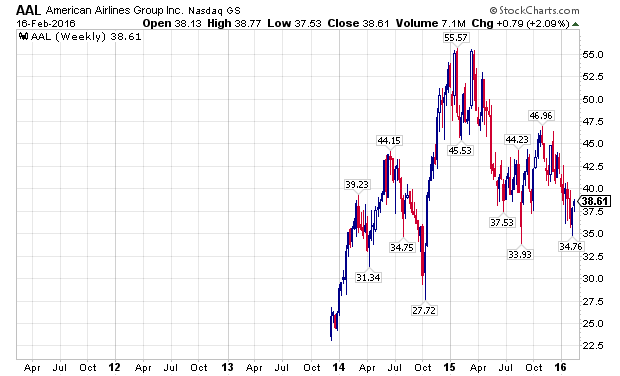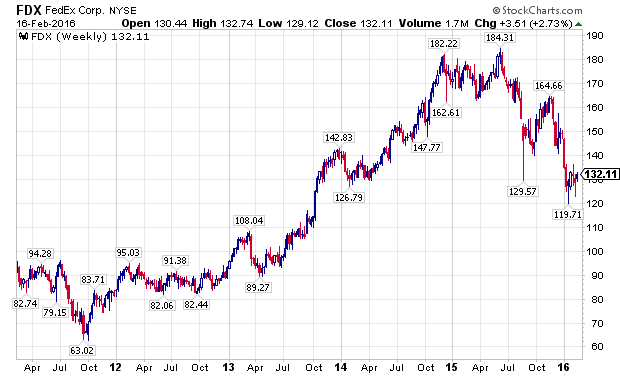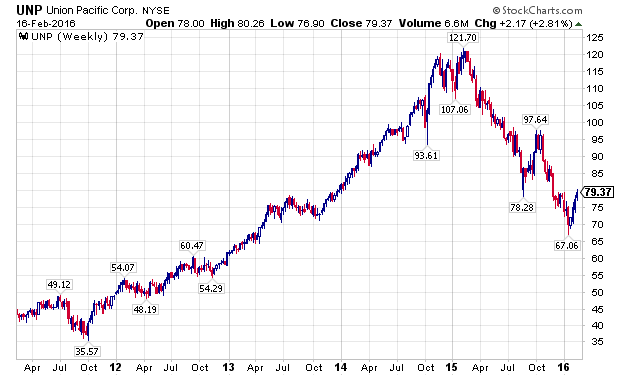 Notably, the transportation stocks stopped moving lower, even as the broader markets struggled the past week. In fact, shares of UNP have now rallied 18% from their lows, and while UNP shares remain down 35% from their highs, relative strength in the transportation stocks would be a positive sign for the overall markets going forward.
High-Yield Bonds Stop Going Lower
Another key factor for separating a true buying opportunity from a bear market rally will be the price action of high-yield bonds. From the charts of the iShares iBoxx High Yield Corporate Bond Fund ETF (NYSEARCA:HYG), and the SPRD Barclays High Yield Bond ETF (NYSEARCA:JNK), it should be clear that not much progress has been made thus far.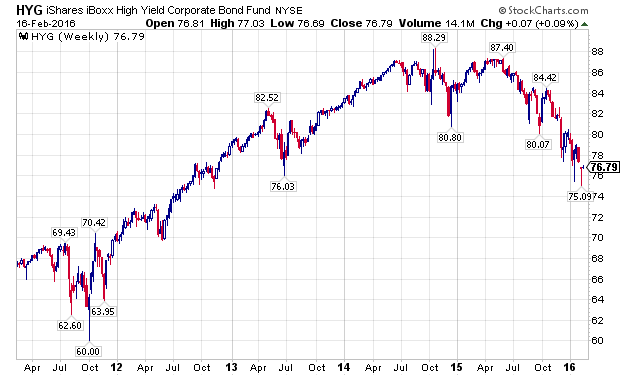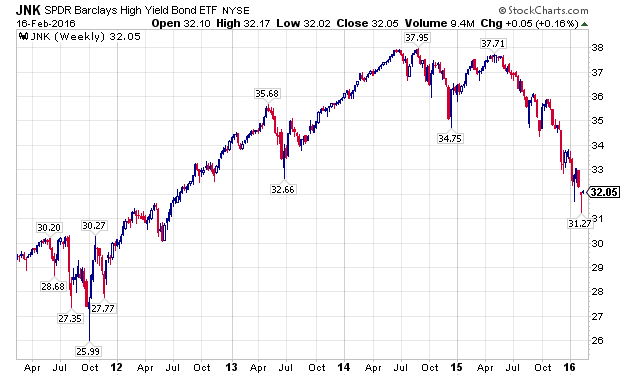 From my perspective, the price action of high-yield corporate bonds, which is still being negatively impacted by the downtrodden energy sector, indicates that the current stock market rally is being driven more my short covering, than a true change in the underlying fundamentals.
Willingness Of Investors To Take Risk
For much of 2015, the U.S. stock market was held aloft by the performance of a handful of large capitalization, market leading growth stocks. Beginning in December of 2015, these stocks started to lose their mojo, with stalwarts like Apple Computer (NASDAQ:AAPL) and Gilead Sciences (NASDAQ:GILD) entering their own individual bear markets. Momentum favorites like Netflix (NASDAQ:NFLX) and Tesla (NASDAQ:TSLA) followed suit.
Out of all the leading growth stocks, Amazon (NASDAQ:AMZN) and Facebook (NASDAQ:FB), were perhaps the ringleaders, sharing the commonalities of wide institutional sponsorship, a captive user base, and a roadmap to monopolistic profitability. Thus, it is important to monitor the price action of these two market bellwethers, and thus far, it is uninspiring: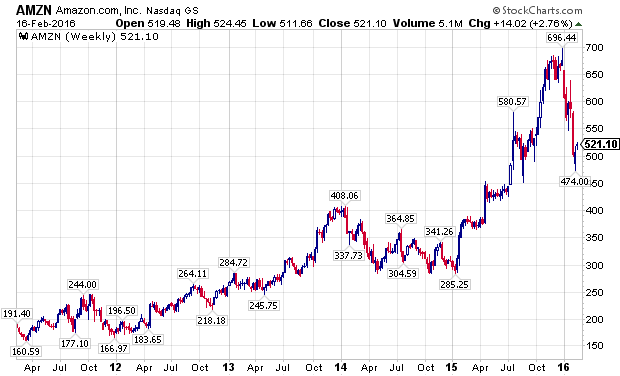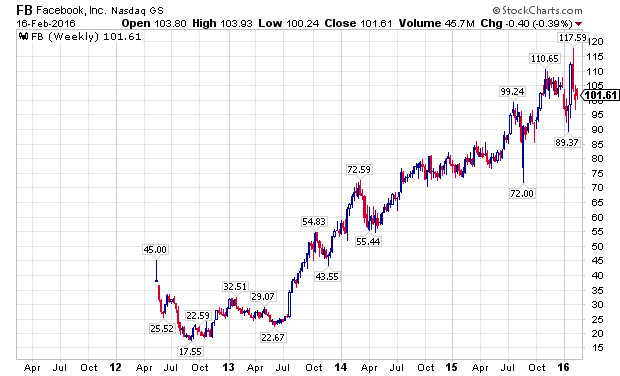 Both stocks have given up significant portions of their gains. In fact, Facebook rallied on their earnings, then gave back all of their post earnings gains, suggesting that investors have reached their buying capitulation with FB. For both Amazon and Facebook, there appears to be more room to fall. This statement rings true for many of the markets largest capitalization stocks, suggesting that the broader market indexes could underperform as the largest, often over-owned stocks, struggle compared to their smaller out-of-favor counterparts, reversing the trend of the past three years.
Out-Of-Favor Stocks Catch A Bid Helped By Mr. Buffett
While the S&P 500 Index has stubbornly resisted the gravitational pull of the average stock, many companies have been in their own brutal bear markets, sometimes for years in the case of many commodity oriented or emerging market stocks.
As the prospect of higher relative U.S. interest rates has diminished, commodities appear to be trying to bottom. Copper, the red metal that is famous as an economic barometer, is attempting to move higher.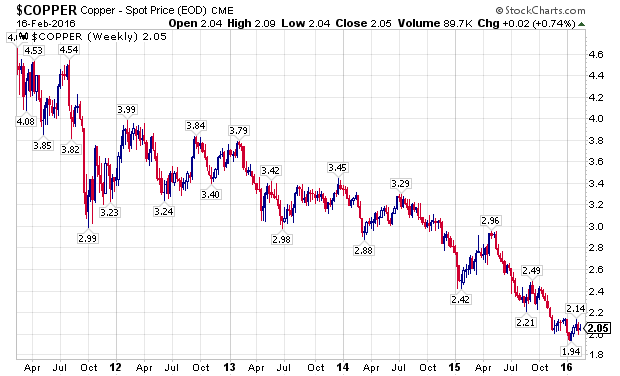 This has put a bid in out-of-favor commodity stocks like Freeport-McMoRan (NYSE:FCX), which has been profiled in my "Too Cheap To Ignore" series of articles. Freeport-McMoRan, which recently sold a minority interest in an Arizona copper mine to raise capital, has doubled from its lows, after losing a majority of its equity market capitalization over the past five-years.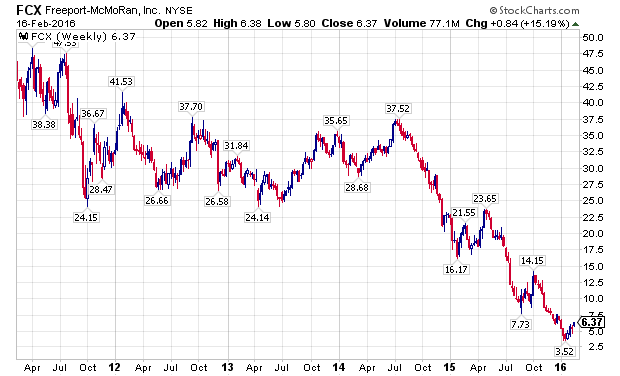 The energy sector has seen similar damage, with the declines concentrated more densely over the past year. Many famous value investors, including perhaps the most value investor of them all, Warren Buffett, have been purchasing energy related shares, highlighted by Mr. Buffet's recently disclosed stake in Kinder Morgan (NYSE:KMI).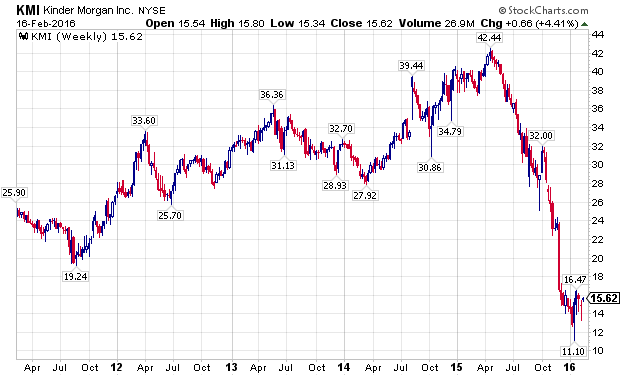 From looking at the chart of KMI above, it is striking to see the magnitude of the decline, especially in such a short period of time, and this drop-off is common in many stock charts in the market.
Clearly, there are value opportunities, for discerning investors, even if the size of the declines in many individual stocks suggests that the broader market will be under further pressure.
Conclusion - Stay Defensive & Look For Bargains
The downturn in the stock market has been ongoing for over a year, with weakness in international stocks, small-cap stocks, and transportation stocks foreshadowing broader selling pressure, that has manifested itself in a slow motion crash over the course of the past two months.
With the acknowledgement that a majority of stocks already are in their own bear markets, an investor's portfolio strategy should become clearer. From a thirty thousand foot view, an investor's respective defensive team should remain on the field, as there is likely additional downside in the broader market indices.
For contrarian and deep value investors, out-of-favor investments including commodity stocks and emerging market stocks, which have been in their own bear markets for years, should be investigated for long opportunities. Additionally, value stocks of all market capitalizations, which have underperformed their growth counterparts for the past five years, should be favored.
It is a wide world out there, and the dispersion of performance over the past several years, has set up a dream environment for opportunistic, contrarian investors.
Disclaimer: Every investor's situation is different. Positions can change at any time without warning. Please do your own due diligence and consult with your financial advisor, if you have one, before making any investment decisions. The author is not acting in an investment adviser capacity. The author's opinions expressed herein address only select aspects of potential investment in securities of the companies mentioned and cannot be a substitute for comprehensive investment analysis. The author recommends that potential and existing investors conduct thorough investment research of their own, including detailed review of the companies' SEC filings. Any opinions or estimates constitute the author's best judgment as of the date of publication, and are subject to change without notice.
Disclosure: I am/we are long AAL, GILD, FCX, UNP, AND SHORT SPY.
I wrote this article myself, and it expresses my own opinions. I am not receiving compensation for it (other than from Seeking Alpha). I have no business relationship with any company whose stock is mentioned in this article.