Stocks took a stab at a third session for gains early Wednesday; the dollar traded lower against chief counterparts and global stock markets were mixed. Expectations for a go-slow Federal Reserve fueled the mood ahead of the afternoon release of the latest Fed interest-rate meeting minutes.
Notes from the central bank's January 26-27 gathering are due out at 2 p.m. Eastern. Fed Chair Janet Yellen gave a sneak peak to their contents in congressional testimony last week when she told lawmakers that concerns about the global economy could pollute the U.S. economic outlook and may slow the pace of future rate hikes. A combo of housing, inflation, factory data hit this morning (figure 2) before the Fed minutes release and could invite some stock trading volatility if those figures do much to knock investors from tame interest rate policy expectations.
Yellen also acknowledged rough financial market trading in potentially keeping the central bank sidelined longer than most analysts thought just a few months ago. Late last year, Wall Street was expecting about four interest rate hikes this year after the Fed broke the seal in December, announcing its first hike in nearly a decade. The short-term interest rate futures market is now pricing in slim odds that the Fed does raise rates again in September but otherwise sees little action from the Fed this year barring big changes in the numbers. Yellen is not alone. In a speech Tuesday, the Fed's Eric Rosengren indicated the central bank is in no hurry to move on rates if global headwinds persist.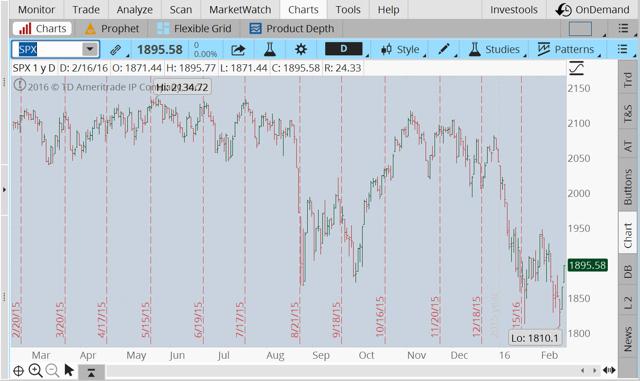 Figure 1: Three in a Row? The S&P 500 (SPX), plotted here through Tuesday on TD Ameritrade's thinkorswim platform, has logged two aggressively higher rebounds including Friday. Tuesday's close put SPX at its highest level in nearly two weeks. Data source: Standard & Poor's. For illustrative purposes only. Past performance does not guarantee future results.
Oil Markets Jostled Again. Oil prices remain a key driver in commodities and stock markets. Crude trading volatility picked up on Tuesday after Saudi Arabia, Russia, Venezuela, and Qatar agreed to freeze production at January levels. However, some market participants were holding out for a more decisive output cut. Absent that move, oil prices ended Tuesday sharply lower. By early Wednesday they had rebounded, with the U.S.-traded contract up some 3% near $30 a barrel. Energy stocks were higher in early action.
Price is Right? Priceline (NASDAQ:PCLN) shares shot higher in early action after the travel deal company topped Wall Street expectations and the year-ago comparable with Q4 adjusted earnings of $12.63 per share. The company reported revenue of $2 billion, up from $1.84 billion in the year-earlier period and above the Street consensus of $1.96 billion. For Q1, Priceline said it expects adjusted earnings per share between $9 and $9.60.
Left Brain, Right Brain? Google parent Alphabet (GOOGL, GOOG) could be an active stock after a late-Tuesday announcement that its think tank, previously called Google Ideas, will become a technology incubator separate from the search company.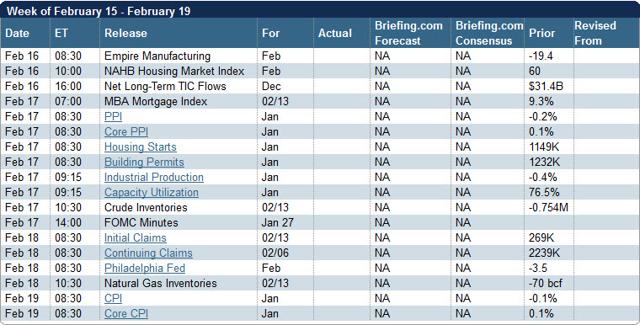 Figure 2: Economic Agenda. This week's U.S. economic report calendar. Source: Briefing.com.
Commentary provided by TD Ameritrade® for educational purposes only. TD Ameritrade, Inc., member FINRA/SIPC. Past performance is no guarantee of future results or investment success.
Disclosure: I/we have no positions in any stocks mentioned, and no plans to initiate any positions within the next 72 hours.
I wrote this article myself, and it expresses my own opinions. I am not receiving compensation for it. I have no business relationship with any company whose stock is mentioned in this article.