In one of my previous articles I had a look at the order inflow for the Boeing (NYSE:BA) 737 program in 2015 and I concluded that the Boeing 737 MAX is not going to win market share for Boeing. As always, when I look at deliveries, readers point out that what matters more for investors are deliveries since that is where bulk of the cash comes in. In this article I will have a look at who is 'winning' when it comes to unit delivery and delivery value.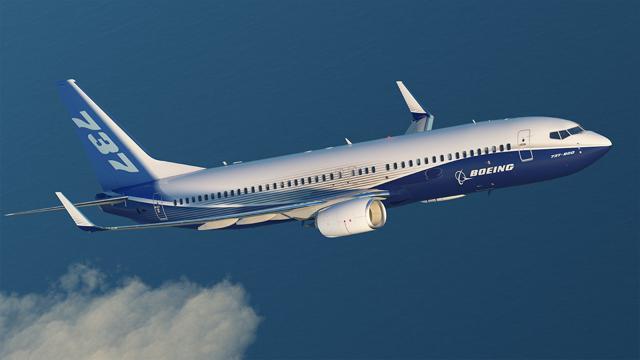 Image courtesy of Boeing
Deliveries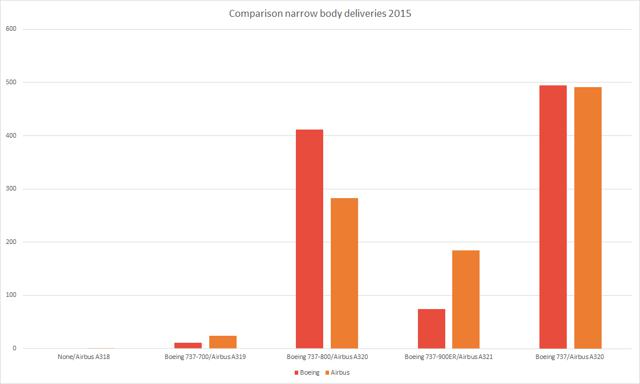 Figure 1: Narrow body order deliveries for Boeing and Airbus in 2015 (Source: AeroAnalysis.net)
From the deliveries a few important conclusions can be drawn:
Delivery volumes for the smaller narrow body aircraft are small, representing only 3.5% of the total narrow body deliveries
Boeing delivered 1.5 times more Boeing 737-800 than Airbus (OTCPK:EADSF) delivered A320s
Airbus delivered 2.5 times more A321s than Boeing delivered Boeing 737-900ERs
It is important to note that Boeing focuses more on the -800, while Airbus has a somewhat more balanced delivery mix of A320s and A321s. Higher orders for the Airbus A321neo and higher deliveries for the Airbus A321ceo support the conclusion in one of my previous articles covering the intensified discussion about a MoM (Middle of Market) aircraft that Boeing is not able to address the MoM segment with their current product.
Boeing delivered a total of 495 airframes, while Airbus delivered 491 narrow body aircraft. While Boeing delivered more units, the differences are so small (less than a percent) to point out a 'winner'
Delivery value
At list prices the Boeing deliveries are valued at $48.9bn, while the Airbus deliveries are valued at $51bn. So seemingly Airbus is on the 'winning' hand.
However, since Airbus tends to have some steeper discounts it is interesting to have a look at the delivery value of the aircraft. The main question that rises here is whether higher A321 deliveries are offsetting the steeper discounts.
The average discount AeroAnalysis calculated for the 2015 737 deliveries is 51%, resulting in a delivery value of $23.7bn. For Airbus' narrow body product the discounts are closer to 60%, which would imply a delivery value of $20.4bn.
So after taking into account the discounts, the delivery value of the Boeing aircraft is about 15% higher.
Conclusion
When it comes to the number of deliveries, Boeing has a narrow lead (about 1%)
Looking at the value of the deliveries Boeing has a 15% lead
So whereas Airbus is winning the narrow body order battle, Boeing is winning the delivery battle when it comes to the value of deliveries. This, however, does not mean that Boeing also draws more profit on their narrow body product. It is likely that Airbus has lower production costs helping the jet maker achieving a strong profit margin. Neither Boeing nor Airbus share their profit margins on programs so it is not possible to point out a winner when it comes to profit on the narrow body programs of these companies. On the other hand it has to be noted that profit hinges more on narrow body production for Airbus than it does for Boeing.
Disclosure: I am/we are long BA.
I wrote this article myself, and it expresses my own opinions. I am not receiving compensation for it (other than from Seeking Alpha). I have no business relationship with any company whose stock is mentioned in this article.
Editor's Note: This article discusses one or more securities that do not trade on a major U.S. exchange. Please be aware of the risks associated with these stocks.