Chimera Investment Corporation(NYSE:CIM) has performed well in the last two years, with the exception of the last half of 2015. Make no mistake, Chimera had lousy performance from the Great Recession to 2011. During that time the company's dividend was cut in half, along with its share price. It also recently underwent a reverse split to attract new investment. Well, CIM has just reported its fourth quarter earnings. I would say that Q4 has come in right in line with my expectations for the sector. Weakness is still being driven by a constant prepayment rate that is simply too high for the companies to effectively make money. This has crushed companies in the sector. I have predicted on numerous occasions that those companies that were the most diversified would likely be the most stable going forward. Chimera is a bit diversified, investing in residential mortgage-backed securities, residential mortgage loans and commercial mortgage loans. This diversification has led Chimera to have an industry-leading net interest rate spread and generally stable book value, barring the last few months. Of course, Chimera is still one of the only companies that is not only maintaining its dividend, but recently raised it. So how is the company doing?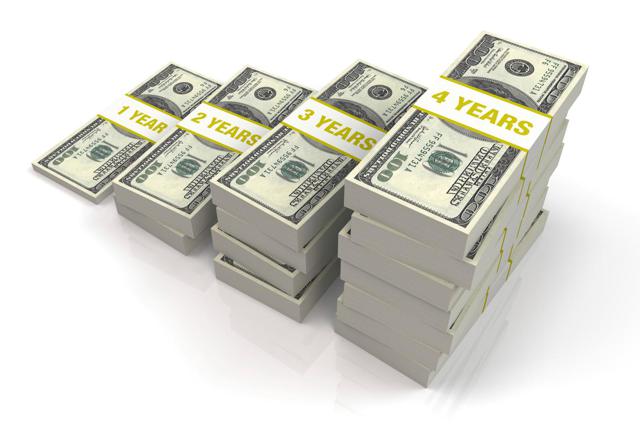 Source: Money.com
I want to remind you that in Q3, the company missed on revenues and earnings and simply put in a bad quarter on nearly every metric. Here in Q4, Chimera saw its net interest income fall quarter-over-quarter. Net interest income came in at $137 million, down from the $144 million in the third quarter and down 22.5% year-over-year. However, net income did turn positive in the quarter, swinging to a gain of $116 million versus $48 million last quarter. However, this is a GAAP measure, which tells us nothing about the ability to cover the dividend. Core earnings provide a much better indication of coverage. The company's core earnings for the quarter came in at $0.53 per share, up $0.03 from the $0.50 earned in Q3. What is most important to note is that these earnings easily covered the quarterly dividend, as Chimera paid a common stock dividend of $0.48 per share for the quarter. The annualized dividend yield on stock is 15%. Now coming into the quarter core earnings had been on the decline and so I felt the company might not be able to hike the dividend. This was confirmed in the report as management indicated that it "expects to maintain a $0.48 dividend for the remaining three quarters of 2016." Still this $0.05 spillback is a positive. While the likelihood of a hike is less so than it was 6 months ago, a future special dividend to payout some of the spillover cannot be ruled out, however.
What about the all-important book value? Well, this was an area where the company continues to be hit. GAAP book value was $15.70 per share, down 4% from the $16.38 per share last quarter, and down noticeably from the $17.14 per share in Q1 2015. Despite it being a book value loss, the company is trading at a hefty discount-to-book. Based on the price of $12.60 a share, this is a $3.10 per share discount, or 19.7%. Normally I have been saying these discounts are warranted. With a falling book value, a discount is warranted. But there is something to be said about dividend coverage in this name. It's a strength. And frankly, at a 15% yield, it only takes a few years to make your entire investment back in dividends. The key question is whether the dividend would be sustained or not. And so far it appears the dividend is more than safe. But why? How can this be? How does the company consistently out-earn its dividend when so many aren't covering their payouts or are barely scraping by? The answer is continued strength in key metrics relative to the sector.
Chimera is a leader in the sector for its net interest rate spread. Well, the net interest spread dipped again in 2015, following a trend in the sector. On average, in 2014, the spread was 4.4%, and in this quarter to close out 2015, it came in at 3.2%. This is down from 3.4% a quarter ago. Further, it is down heavily from the almost 5% a year ago. Much of this has to do with the trending downward pressure on the yield the company earns, somewhat driven by prepayments in the sector, as well as the up and down volatility in rates experienced in the quarter and over the last year. The impact of prepayments is unclear, but despite the pressure, Chimera remains an industry leader in its spread.
Thus, the results were so-so, but the key is that the dividend is still covered. The company continues to deliver in an extremely difficult market. Now it certainly hurts watching the stock fall year-after-year, but I think this is a name to be in if you are considering the sector. There is one more positive to add. The company bought back and retired $250 million worth of its stock in 2015. On top of that it expanded the buyback by another $100 million for 2016, which indicates management is confident that its stock is significantly undervalued and will work to preserve the dividend. The buyback should help keep the price somewhat supported, in addition to the now 15% yield. And still, there is always the real possibility of a special dividend. All things considered, at a 20% discount-to-book, I am a buyer.
Note from the author: Christopher F. Davis has been a leading contributor with Seeking Alpha since early 2012. If you like his material and want to see more, scroll to the top of the article and hit "follow." He also writes a lot of "breaking" articles, which are time-sensitive, actionable investing ideas. If you would like to be among the first to be updated, be sure to check the box for "Real-time alerts on this author" under "Follow."
Disclosure: I/we have no positions in any stocks mentioned, but may initiate a long position in CIM over the next 72 hours.
I wrote this article myself, and it expresses my own opinions. I am not receiving compensation for it (other than from Seeking Alpha). I have no business relationship with any company whose stock is mentioned in this article.