I have written extensively recommending the Walt Disney Company (NYSE:DIS) as one of the best long-term growth stories in the S&P 500. Concerns over losses in subscribers for the company's Media Networks business, however, have pummeled shares of Disney over the past six months. As full year earnings and operation reports have now been released by nearly all of the major pay TV providers, we can make a full-year assessment of the impact of the rate and magnitude of subscriber losses.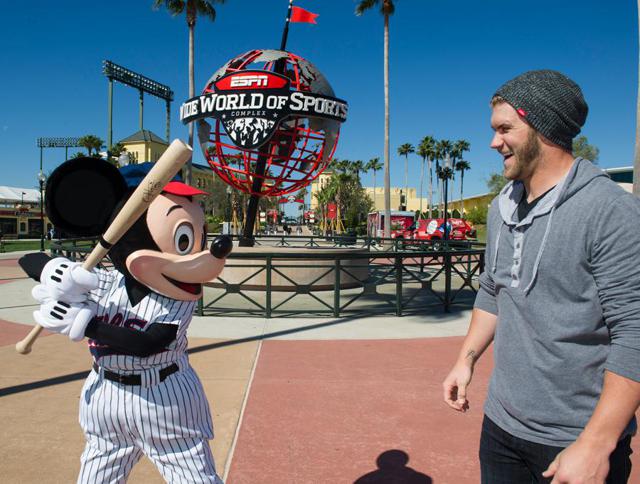 Source: Disney Parks
2015 Q1-Q3 Video Subscribers: Trends vs. Magnitude
Throughout much of 2015, the media has been widely reporting a seemingly jaw dropping number of pay TV subscriber losses for the major providers. For the first three quarters of the year, subscriber losses did appear to show an acceleration from 2014 even as the overall magnitude of the losses relative to the total subscriber numbers remained low. The nation's biggest pay TV provider Comcast (NASDAQ:CMCSA) recorded a net loss of 120,000 video subscribers over the first three quarters of 2015, but this represented only half of a percent of the company's total subscribers.
Losses at other providers, however, were more dramatic during the first nine months of the year, and investors seemed ready to call the death of the pay TV multi-channel bundle. All told, the loss of subscribers reached 980,000 at the six largest providers in the U.S. or about 1.2% of total Pay TV subscribers. A continued persistent collapse at this rate would indeed prove disastrous to Disney's Media Network business as subscriber losses cannot be offset by rising fees and cost cuts indefinitely.

Source: Company Earnings/Operational Reports Q1 and Q3 2015 compiled by author
This analysis, however, seems a bit too alarmist as it does not take into account either that cable subscription growth is not evenly distributed across the year and that pay TV providers have an incredibly lucrative product and many levers to pull (promotional discounting, bundling, etc.) to retain and attract new customers. Now that all six of the top providers have reported 2015 4th Quarter and full year results, Disney investors have a more complete picture of the pay TV landscape, and it would appear that Disney's management has accurately described and adequately prepared for the changing pay TV landscape.
2015 Q4: A Fuller Picture of Consumer Behavior
In short, the 4th quarter for the nation's six largest cable providers showed a reversal in the full year trend of cord cutting. Comcast added an additional 89,000 video subscribers cutting their full year loss of subscribers down to an inconsequential 36,000 or about 2/10ths of one percent of the subscriber base from Q1 of 2015. Time Warner (TWC) added an additional 54,000 video customers in the 4th quarter, reversing the full year's down trend and leading to a net video subscriber growth of 32,000. Verizon (NYSE:VZ) too showed strong subscriber growth in Q4 of 2015 to cap a strong year for its FIOS video service, adding 90,000 additional video customers for all of 2015.
The poorest performers of the big six in the fourth quarter came from the combination of AT&T's (NYSE:T) UVerse and DirecTV that resulted in a net 4th quarter loss of 26,000 subscribers that is likely the result of shifting customers from two products to one, and from Dish Network (NASDAQ:DISH) that reported a net loss of 81,000 subscribers for the full year. Both of these traditional satellite TV providers are undergoing operational changes that are affecting their results in a non-typical way, as DirecTV is integrated into AT&T and Dish Network moves aggressively into the skinny bundle market with its Sling TV offering.
The reversal in video subscription results in the 4th quarter of 2015 from the big six providers of traditional TV services were indirectly referenced by Disney CEO Bob Iger in a CNBC interview and on the company's Fiscal 2016 1st Quarter Earnings call when he noted that ESPN subscriptions "actually saw an uptick" towards the end of the quarter. Taken together, the total 4th quarter subscriber changes added back approximately 10% of the losses experienced during the first three quarters of 2015 or about 83,000 net video subscribers.
How Deep Is the Cord Cut?
Investors should be clear that ESPN has lost millions of subscribers from its peak level of subscription three years ago. The number of actual losses, however, has recently been adjusted significantly downward as the data analysis firm Nielsen updated its estimates of losses to reflect a more accurate sampling of customers. Over the past 12 months, for example, the firm initially estimated that ESPN lost nearly 3 million subscribers, but the updated estimate released earlier in February peg the loss at less than half that number.
Skeptics have argued that Nielsen's updated estimates of significantly lower ESPN subscriber losses is a result of the firm caving to pressure from Disney to revise their estimates; however, there is little evidence to support this assertion and those closely watching the company's Media Network's Revenue growth find it particularly unconvincing.
The dramatic revision is more likely a result of the changing media landscape and the race to catch up with its proper measurement. Nielsen commented only that the revisions came from excluding from their estimates a "subset of households that we determined should not have been included" in the original estimates. Iger provided more color on this in comments in a CNBC interview and the company's fiscal 2016 Q1 earnings call when he noted that many of the subscribers that were thought to have been lost were actually households that had opted for skinny bundles that included ESPN such as Dish Network's Sling TV.
Skinny Bundles are slimmed down bundles of popular channels for a significantly reduced price (usually less than half the cost of traditional bundled Pay TV) that have become increasingly popular with consumers and are one possible avenue of growth for ESPN subscriptions. Dish Network and Verizon have been pushing skinny bundles as a way of attracting new customers with a more customizable experience and lower price.
Dish includes ESPN in its Sling TV offering whereas Verizon has so far excluded the network from its offering to lower the cost. It seems likely, however, that Verizon will have to include the network in coming months in order to settle an ongoing legal dispute with Disney. This idea was given a shot in the arm last month when Verizon strongly suggested on its earnings call that ESPN would soon be included in its popular skinny bundle when the company's CFO commented, "We are going to refresh it so we are in compliance with our contractual obligations." This seems to strongly suggest that Verizon will end its legal wrangling with Disney over ESPN's exclusion from the skinny bundle offering.
Disney's View of the Media Landscape
Despite a growing chorus of skeptics, Disney has been managing the evolution of domestic video consumption very well for the last 3 years. It has made several key strategic decisions that appear increasingly prescient despite the media noise over cord cutting.
First, the multi-channel bundle is still wildly popular and an excellent value for many domestic households. The bundle provides consumers with the services they want at a competitive price. While some consumers certainly can piece meal a lower cost together through broadband, streaming services, and traditional antenna services, the vast majority of households are unlikely to do this. The bundle is evolving, but its complete dissolution is very unlikely as it presents a strong value proposition to both consumers and providers.
Secondly, the dominant change in consumer behavior is to an "all of the above" screen experience in which consumers want video across platforms on demand, and from a multitude of providers including traditional Pay TV and streaming services. ESPN has moved to meet this change with its wildly successful Watch ESPN app that brings subscribers ESPN across mobile devices, smart TVs, and TV devices such as Apple TV, and has demonstrated exceptional growth. For example, if viewers watching on the Watch ESPN app had been included, viewership for Monday Night Football would have been a full 1.5% higher for the 2015 season than reported by Nielsen. It's important to remember that the Watch ESPN mobile app is only available to ESPN subscribers.
Third, while significant subscriber growth is unlikely in the medium term, dramatic losses are also unlikely and Disney has many levers to pull to grow revenue and earnings from its media networks business. Contractual rate increases, growth in advertising revenue as seen in the most recent earnings report, and cost cuts should be able to offset the negotiated increase in contractual costs with both the NBA and NFL in coming years.
Conclusion
The Pay TV landscape is changing and the highly profitable multi-channel bundle is under pressure. Despite this obvious fact, the media's reporting of this change has misrepresented the magnitude of consumers cutting the multi-channel bundle, presenting the phenomena as a tidal wave instead of its true nature as more of a confluence of competing consumer currents.
Disney is still experiencing both revenue and full year operating income growth from its Media Networks segment and will very likely continue to do so in the medium and long term. The Pay TV multi-channel bundle still presents a strong value proposition for the majority of U.S. households and it is far more likely to evolve than go extinct.
The company's forecast of "mid single-digit" growth in its Media Networks segment will very likely prove accurate, and when coupled with the phenomenal growth in the company's other operating segments makes Disney a strong buy at current levels.
Disclosure: I am/we are long DIS.
I wrote this article myself, and it expresses my own opinions. I am not receiving compensation for it (other than from Seeking Alpha). I have no business relationship with any company whose stock is mentioned in this article.