Times like this call for hedged portfolios. I advise my clients not only to buy assets but also to hedge the longs with short exposure in industries that are struggling or show signs of weakness.
The two industries I want to discuss in this article are utilities and mining.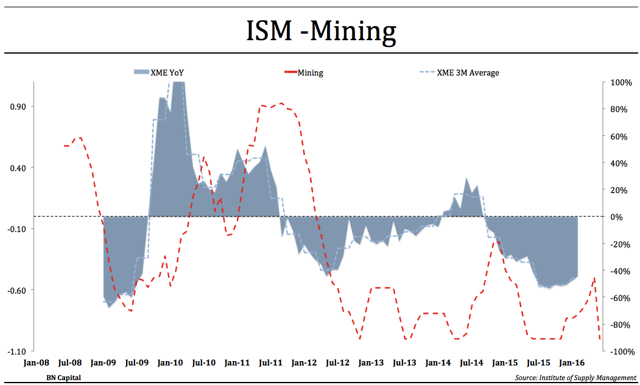 Mining sentiment crashed in 2011 and has been at the bottom since then. After a short-lived increase in late 2015 sentiment is at the bottom again.
Mining stocks are declining since 2011 and have had a few rallies since then. All of them were in a downtrend and couldn't break the downturn.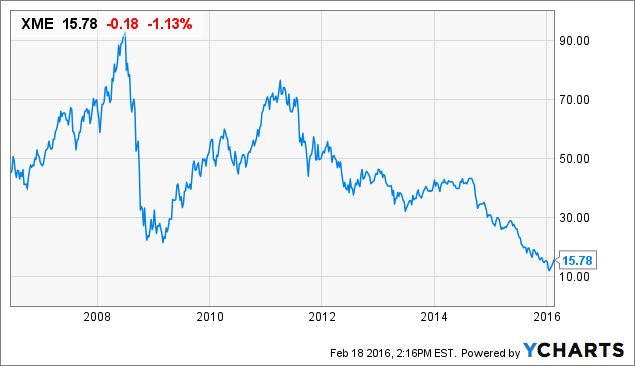 XME data by YCharts
The ETF I use to track the performance of the mining companies is called SPDR S&P Metals & Mining ETF XME.
This ETF is extremely cyclical and contains a minor amount of gold stocks. Since gold is a safe haven and tends to soar in bear markets gold miners could perform very well. Hence this ETF with a small amount of gold stocks.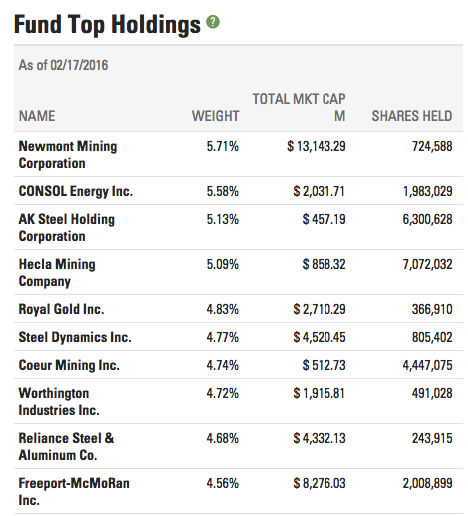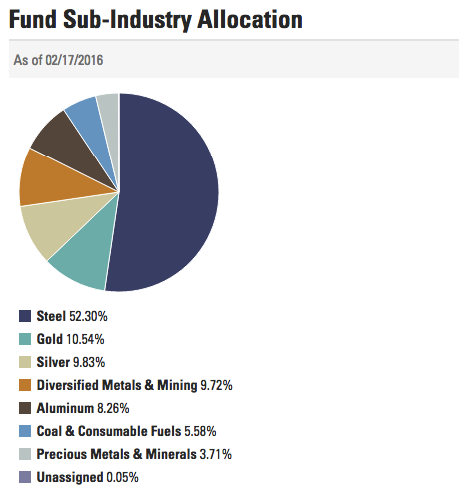 A good indicator for mining stocks is the price of industrial metals. Industrial metals affect sentiment and can be seen as a leading indicator for the ISM mining sentiment (which is already a leading indicator).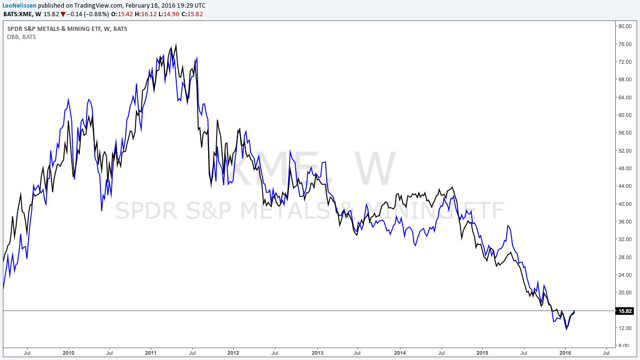 In the past weeks I wrote articles about the economic outlook and do not expect 'things' to improve soon. Commodities are going to fall further and are an excellent trade for the short side.
On the other hand I recommend utilities. Utilities outperform in a hostile market environment due to the high dividend yield and anti-cyclical business. Not only is the market in a downtrend, we also witness extremely low inflation and (as mentioned above) further falling commodity prices.
Utility sentiment is strong and improving according to the ISM which makes it an even better asset for the long side.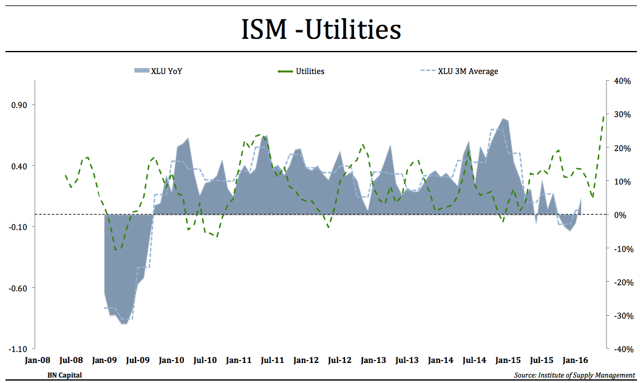 The spread (utilities versus mining) looks like this: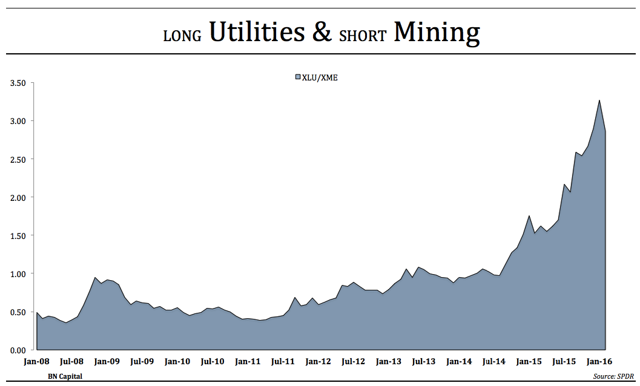 Utilities are represented by the Utilities Select Sector ETF by SPDR XLU.
In my opinion this spread is going to continue the strong uptrend. I therefore recommend to buy utilities and hedge them with mining shorts.
Since not all investors hedge their positions and are mostly long only I want to give you my favorite utilities to profit from a high dividend and a strong performance if the market drops.
Although I recommend the trade XLU/XME please make sure to manage your own risk like position size and hard stops (+ soft targets).
Thank you for reading and please write a comment if you have any questions.
Disclosure: I/we have no positions in any stocks mentioned, and no plans to initiate any positions within the next 72 hours.
I wrote this article myself, and it expresses my own opinions. I am not receiving compensation for it (other than from Seeking Alpha). I have no business relationship with any company whose stock is mentioned in this article.