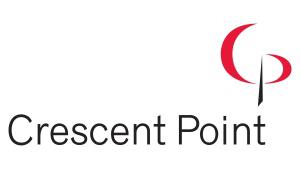 It has been a horrid year for shareholders of Crescent Point Energy Group (NYSE:CPG), the Calgary based oil and gas company tanked -72% from its June 2014 high to its January 2016 low as crude prices dropped from $93.59 to $26 a barrel. Crescent Point slashed its dividend in August 2015 but still offers a very fat 7.38% yield that should be sustainable once oil prices rebound in 2016, but at current prices CPG cannot afford to pay this continue dividend without bleeding cash. With Saudi Arabia and Russia agreeing on a production freeze, I believe the bottom is in and crude prices will soar in 2016. Crescent Point has a strong balance sheet and great assets that will turn it into a profit generating machine again when crude rebounds.
Cost cutting and how CPG plans to survive crude rout
There is no question that companies in the oil patch are on their knees right now. Many of the smaller production companies have abysmal balance sheets and about to go bankrupt. Cost cuts are something that every company in the oil patch had to implement in order to survive the rout, Crescent Point has made the appropriate cuts in 2015 and announced a plan for further cuts in 2016. CPG cut drilling and development costs by 30% in 2015 and expects additional cuts in 2016 between 0-10% depending on whether or not crude recovers quick enough. While CPG is cutting drilling and development, it does not have major plans to reduce its production as it is expected they will produce between 165,000 to 172,000 barrels per day in 2016 which is around the same as last year. CPG has also cut their monthly dividend payout from $0.23 to $0.10 per share. The dividend is still really high at 7.38% and is not sustainable at $30 crude, CPG needs crude to be at least $40 in order to maintain such a dividend without bleeding cash from its bottom line.
Strong balance sheet and promising assets
CPG has net debt of over $4.6 billion which is currently 2.5 times larger than its cash flow. While this may seem alarming, its worthy to note that the debt to cash flow ratio is much lower than many of its struggling peers in the oil patch. CPG has over 7,500 drilling locations with plans to drill over 600 of them in 2016 in the low oil price environment. A lot of these drilling locations have a great return on capital and once oil rebounds CPG's free cash flow will skyrocket. Crescent Point is likely to survive the crude rout because of its solid balance sheet and when oil rebounds, CPG has the potential to double because of its great assets.
Risks: Lower oil prices for longer
What if oil does stay at the $30 level for longer? CPG will definitely have to cut its dividend again or perhaps the whole thing because at $30 crude, CPG is bleeding cash and will dig themselves deeper into debt if they continue paying such a high dividend for a longer period of time. CPG may continue its drop if oil stays lower for longer as its market cap gets wiped out. A safer play on the rebound in oil would be an integrated company like Suncor (NYSE:SU) or Canadian Natural Resources (NYSE:CNQ), but if you want a higher upside from the rebound in oil then CPG may be the stock that you're looking for.
Supporting Documents
Disclosure: I am/we are long SU.
I wrote this article myself, and it expresses my own opinions. I am not receiving compensation for it (other than from Seeking Alpha). I have no business relationship with any company whose stock is mentioned in this article.