I covered Pan American Silver (NASDAQ:PAAS) last month after learning about its production numbers and contemplated in the article whether it was time to buy. Well we all know where gold and silver has gone in the last two years, but the last two months have seen a bit of a rebound thanks to safe haven buying after a rocky six week start for the markets in 2016. As I alluded to in my article last month the company has grown its silver production tremendously over the last decade. The Q4 financial report is out today and so I will examine the results and discuss the critical metrics.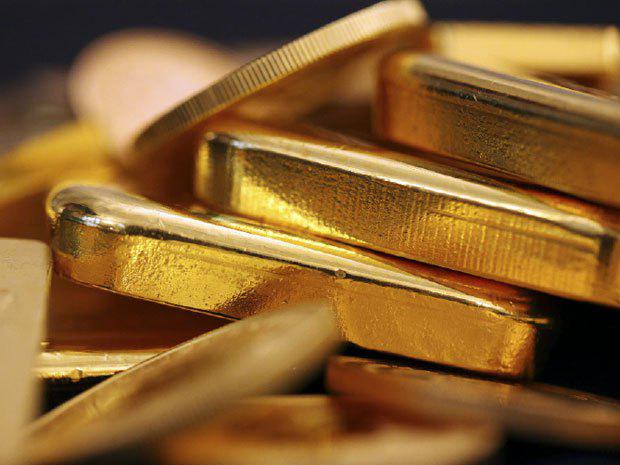 Source: Goldbars.com
In Q4 the company produced 6.79 million ounces of silver. This helped the company produce a record 26.12 million ounces of silver for the year. On top of that, the company produced 48,200 ounces of gold during Q4 2015, and so that means the company has set a new record for annual gold production at 183,700 ounces. Net of by-products its consolidated cash costs are $9.09 per ounce for the fourth quarter. For the year 2015, these costs were approximately $9.70 per ounce, which was nicely below the guidance of $10.00 to $10.50. Further, this is 15% lower than last year's costs. Of course after covering the production in great detail last month I concluded by saying that "I was pretty happy with these results and look forward to the financial report".
For Q4 2015 financially, Pan American Silver saw $163 million in revenue. This is essentially flat from last year's comparable quarter, but it missed estimates slightly by $360,000. That is not too bad. Flat revenues were a result of a lower price of metals but higher volumes which led to a softening of the blow.
The average realized price of silver declined 7% year-over-year to $14.66 per ounce. This followed the general trend for the sector and only the best companies were able to report roughly breakeven quarters. Gold prices declined as well. The average realized price of gold declined 8% to $1,109 per ounce. But there is one thing that is really crushing the company beyond the precious metals. Base metal prices have been decimated. Pan American was paid just $1,672 per ton of zinc, $1,684 per ton of lead, and $4,871 per ton of copper, dropping 25%, 14%, and 26%, respectively year-over-year. Now interestingly gold and silver prices have come up in recent weeks, but I am not ready to call a bottom just yet. I would rather miss the first 15-20% in a stock then to bottom fish and be wrong.
In Q4 consolidated all in sustaining cash costs dropped 17% year-over-year. They came in at $14.76 (net of by-product credits) which is still higher than I would like, but is under $15 per ounce which is strong. All of this led to Pan American Silver seeing a net loss of $133.9 million, or a loss per share of $0.88. Net loss declined by $388.8 million from Q4 2014 primarily due to a decline of $412.8 million in net of tax impairment charges and a $13.6 million reduction in mine operating losses. After adjusting for items, Pan American's adjusted loss for Q4 2015 declined 17% relative to Q4 2014, primarily the result of a decline in production costs. Adjusted loss per share was $0.12, missing estimates by $0.03
The company is still losing money, but it is heading in the right direction financially. However, it is about survival. The increase in production and decline in expenses has helped the company somewhat. That said, I was disappointed with production guidance volume. In 2016, annual silver production will actually decline to 24.0 million and 25.0 million ounces, while gold production is expected to be between 175,000 and 185,000 ounces. It will also produce between 46,000 and 48,000 tons of zinc, 15,000 to 15,500 tons of lead and 13,000 to 13,500 tons of copper. As far as costs, the company is projecting production costs to range from $9.45 and $10.45 per ounce of silver, net of by-product credits. I am simply disappointed that after setting a record the company foresees a decline in production. I am also concerned with the ongoing fiscal issues plaguing miners and when combined with administrative expenses, expect continued losses for the company. I maintain a hold rating.
Note from the author: Christopher F. Davis has been a leading contributor with Seeking Alpha since early 2012. If you like his material and want to see more, scroll to the top of the article and hit "follow." If you would like to be among the first to be updated, be sure to check the box for "Real-time alerts on this author" under "Follow."
Disclosure: I/we have no positions in any stocks mentioned, and no plans to initiate any positions within the next 72 hours.
I wrote this article myself, and it expresses my own opinions. I am not receiving compensation for it (other than from Seeking Alpha). I have no business relationship with any company whose stock is mentioned in this article.