A little over six weeks ago we spoke about how tempting an investment in Fossil, Inc. (NASDAQ:FOSL) was following the acquisition of Misfit and the incredibly low multiples it was trading on. In the end we felt there was enormous promise for fantastic returns, but it just felt too soon for us to make an investment. Well, as it turns out we were both right and wrong with this one. We were right that it was a great investment, but we were wrong to wait! Since we spoke about Fossil on January 7, 2016, the shares have climbed 40%.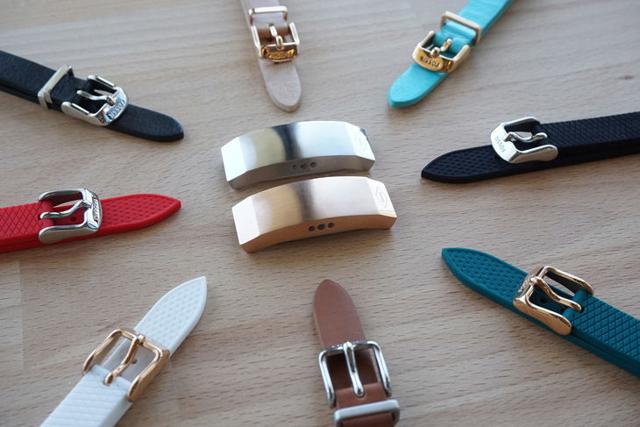 Now, you might expect us to be very disappointed with this outcome considering the lack of gains on offer in the broader market. But we are not. We are actually very pleased to see the shares climb by this amount. We were very bullish on the stock, and hope to have inspired some of you into having the conviction to keep holding or even buying in at that point. But for us, it unfortunately just didn't fit in with our investment philosophy at the time and if you don't stay true to that, there's not much point having one. Yes, our methodology may have cost us 40% this time, but by staying true to it we're sure it will have saved us from catastrophe in the past.
Getting back to Fossil, and much like the market, we were pleased with the company's full-year results. It reported net sales of $3.229 billion and diluted earnings per share of $4.51. The market had been expecting earnings per share of $4.35, so this undoubtedly has given encouragement for the future. The strong US dollar has found another victim in Fossil, wiping off around 28 cents of its earnings, and the acquisition of Misfit knocked of 12 cents per share.
Source: Company earnings release
As you can see from the table above, company-wide sales were down worldwide by 8%. It doesn't make for great reading by any means, but on a constant currency basis sales were only down by 1% which is quite promising considering all the doom and gloom that has surrounded the company. We feel it is now positioned to start its turnaround and expect fiscal 2017 (next year) to be the year where things really kick into gear.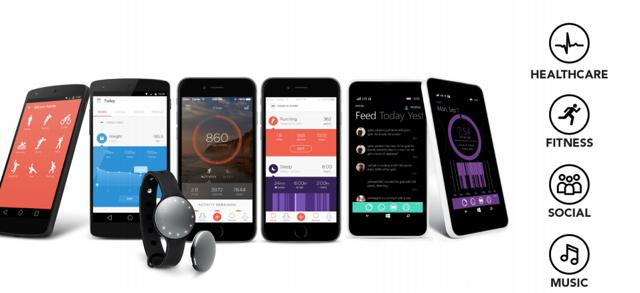 Source: Company Presentation
As we mentioned last time we spoke about the company, Fossil has attempted to combat the worldwide decline in watch sales by expanding into wearables. The $260 million acquisition of Misfit was the start, and following the release of Fossil Q, the company has plans to launch over 100 different styles in the wearables for several brands as part of its wearables offering. The reason for this is the Connected Accessories market which the company is trying to meaningfully enter is anticipated to grow from $15 billion to $45 billion within the next three years.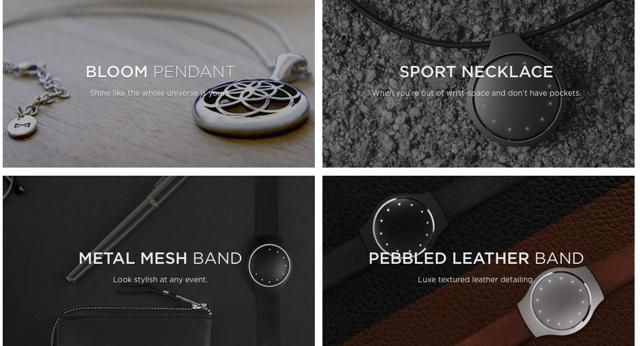 Source: Misfit.com
In our opinion Misfit makes great products, shown above, and together with Fossil we feel this is a match made in heaven. Together we do think Fossil has a good chance of making an impression on the $45 billion market. We hope to see Misfit accelerate its growth in 2016.
In its earnings release management offered guidance for fiscal 2016. Of course being around half way through its first quarter the full-year guidance is going to be quite broad. Management expects diluted earnings per share to fall in the range of $2.80 to $3.60. The market appears to be a little on the pessimistic side and is expecting earnings per share to come in at $3.03 for the full-year. In fact, not even the most bullish sell-side analyst seems to believe the company can get to $3.60, with the highest estimate from 15 contributions coming in at $3.35. In terms of revenue, again quite broadly, it expects a 3.5% decline, to a 1.5% increase year over year.
We have lowered our fair price-to-earnings ratio view from 17 times earnings to 15 times earnings as shown below. Once the company is back making year-over-year increases on the top and bottom lines consistently we believe 17 times earnings will be fair. But until then, 15 times earnings is our preferred multiple.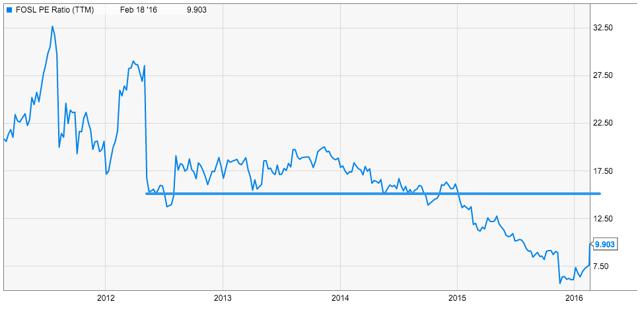 Source: Ycharts; edits by AVC
At 15 times earnings the shares are more or less fairly valued if we use the consensus estimate of $3.03. It would give us a target price of $45.45, just above the level it closed at yesterday of $44.75.
We are bit more bullish on the stock though, and have been pleased with what we have seen from management. We expect the company to produce earnings per share of $3.10. But, as this only gives us a price target in the vicinity of $46.50 it only gives us an expected return of 4%. So reluctantly we will have to hold fire and wait for better entry points. We don't feel we will have to wait long, though, considering the volatility in the market in recent times.
Disclosure: I/we have no positions in any stocks mentioned, but may initiate a long position in FOSL over the next 72 hours.
I wrote this article myself, and it expresses my own opinions. I am not receiving compensation for it (other than from Seeking Alpha). I have no business relationship with any company whose stock is mentioned in this article.