In a world where China is more famous for copycat products than originality, Alibaba (NYSE:BABA) is like a breath of fresh air. Of course, the argument that it has merely reinvented Amazon (NASDAQ:AMZN) or eBay (NASDAQ:EBAY) may hold some merit, but if you look closer, you'll see a world of difference in the way the group operates. And it is this difference that shows up in its bottom line and shouts louder than anything else.
I also hold that Alibaba has built what every business envies - a series of moats around itself, preserving and protecting the ecosystem it has created.
The Alibaba Business Model
To begin with, Alibaba's model is a B2B one, where businesses primarily sell to other businesses. Where most pure e-tailers around the world are bleeding money at the cost of increasing sales, BABA stands out as an ideal example of how to be profitable.
It would be an unfair comparison, but the world leader and inspiration-in-chief Amazon's bottom line has been non-existent even as the company races past $100 billion in revenues. And even that is significantly supported by its AWS division as far as the bottom line is concerned.
In an article published on Harvard Business Review in 2014:
"Amazon, whose results are similar to those of other e-commerce companies and divisions, has averaged only 1.3% in operating margins over the past three years."
In Alibaba's case, the fact that it is primarily a B2B marketplace and not a retailer per se means its margins are much higher, as you can see below.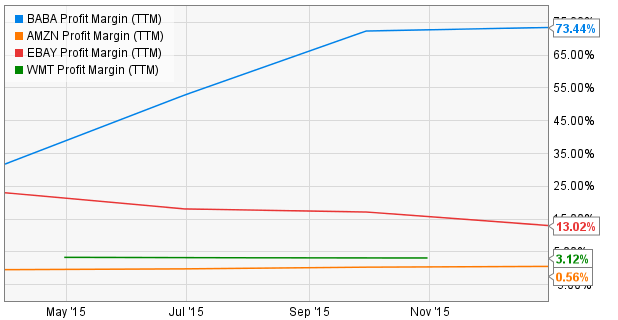 Delineation is the Key
The second aspect of its business model is that it has clearly segregated its services instead of bundling everything into one big umbrella.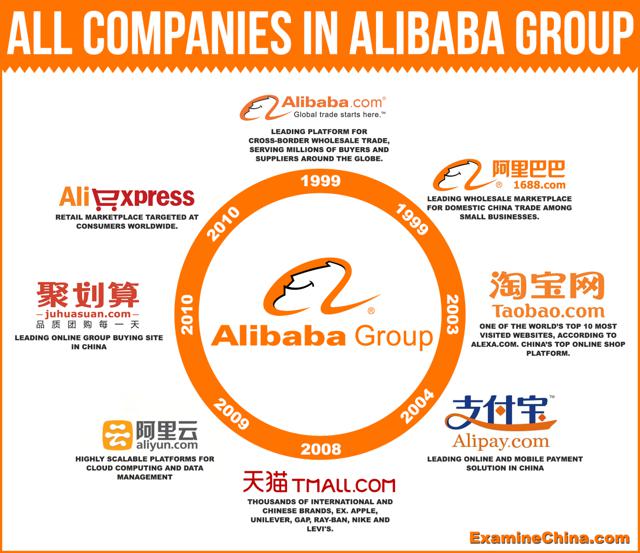 These are the various marketplaces that serve niche markets:
Alibaba for cross-border trade around the world
1688 to connect Chinese merchants looking for wholesale transactions
AliExpress for connecting buyers all over the world to Chinese wholesalers and manufacturers.
Taobao for Chinese retail customers
Tmall for high-quality branded merchandise
Juhuasuan for group buying
In addition, it has enablers in place that facilitate its transactions and work flow:
Alimama is a dedicated marketing technology platform
Alicloud offers cloud computing infrastructure
Ant Financial provides financial services to sellers
Cainiao, which is its logistics division
The Alibaba Eco System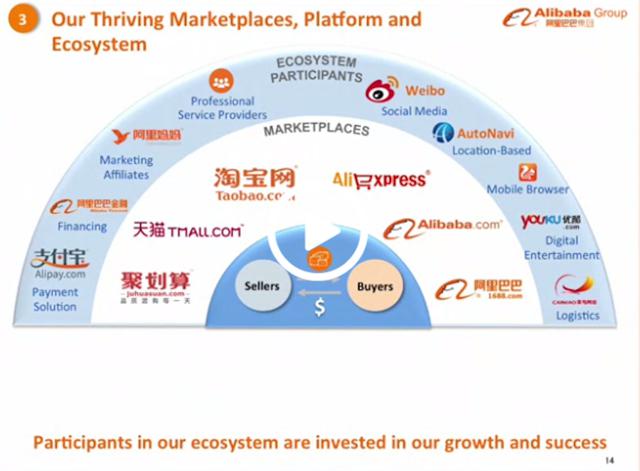 In essence, it has created an ecosystem of interdependent entities that aren't operating under one head. That brings three things out into the open:
Accountability
Transparency
Efficiency
Those three aspects make up the fabric of Alibaba's success.
The next pillar of success comes from the way its business model was built to begin with - and right through the period when it was building its moats. I use the plural because Alibaba has more than one aspect to its business that will cement its domination of the B2B market in China and beyond.
The Alibaba Moats
The Market Entry Moat
Scale obviously attracts, but growth isn't Alibaba's moat. The real moat is the early stage of setting up a marketplace where the traffic of buyers and sellers is commensurate. It's the classic chicken and egg problem. How do you get the buyers there when you initially don't have the sellers, and what seller would trust a marketplace that doesn't have the buyer market he's looking for? That's the reason most marketplace models fail miserably - or are so consumed with acquiring customers that they have to swallow quarter after loss-making quarter until either the bottom falls out from underneath them, or they reach scale.
eBay was the first to get there, but how did Alibaba surpass it so quickly?
That brings us to the second moat…
The Penetration and Market Share Dominance Moat
eBay's biggest problem, as I see it, was its omnipresence. With operations in every country possible, it never really became a dominant player in one single market where it could lay claim to the lion's share of the business.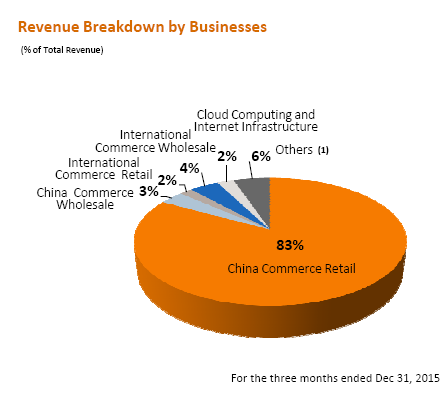 This is exactly what Alibaba has done. It just obsessively focused on Chinese customers. It put them in the center and then built things around them. Being a tech company with billions of dollars flowing in every quarter, it would have been easy for it to roll out its services to other countries.
But instead, it said, hey, let's just focus on China first and see how far we can go. So now, instead of being satisfied with a 50%+ market share, Alibaba pushed itself to go higher and higher - until it reached a position where nearly 80% of all e-commerce in China happens through its network of divisions.
That network effect is now so strong that it defies the attempts of any company to break into the game. The only way to compete with Alibaba in China now is to focus on smaller, niche segments and slowly build things over time. Even then, the company has to be ready to offer deep discounts and exponentially lose money for at least a few years - not an easy task for any new company, and Amazon China and JD.com (NASDAQ:JD) know this only too well.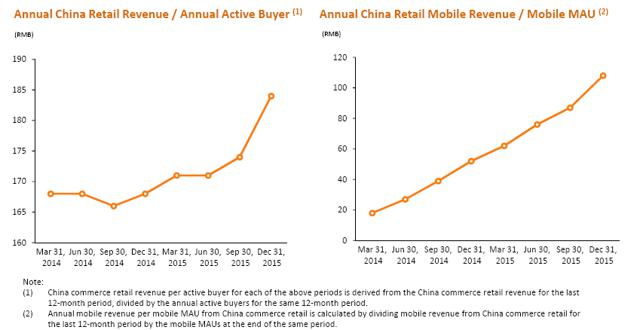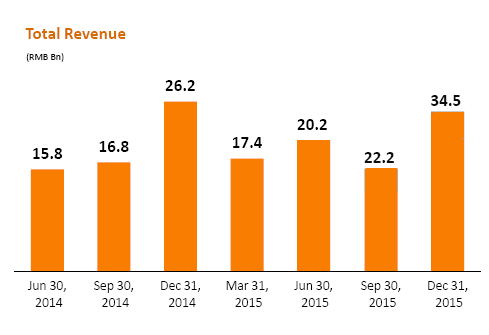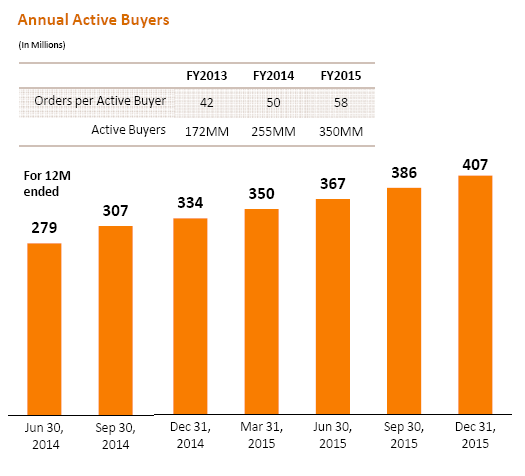 The Government-created Moat
A more intangible but very real moat around Alibaba is the kind provided by the government. China has a long history of not allowing foreign companies to thrive in their market at the cost of local players. So, when a company like Alibaba comes along and showcases a new way to invigorate the economy, the government supports it without reservation. More than that, its customers love and trust it because it "belongs", and the loyalty they exhibit with local companies is certainly something to be envied.
As far as Alibaba is concerned, the only threat to it within China can come from within China. But we've already seen how that's going to be a near impossibility.
Investor-speak: An Attractive Investment
While most companies are busy exploring how they can enter new markets and diversify their offering, Alibaba has single-mindedly focused on how best to penetrate and gain a stranglehold of one single market. Coincidentally, that market is expected to move from $1.93 trillion in 2014 to $3.8 trillion in 2018 - that's the projection for the overall e-commerce market in China. Even if you consider the retail sub-segment, this is what we're seeing:
China became the world's largest online retail market in 2013, when total sales reached $307 billion. Forrester estimates that figure will hit $440 billion in 2014 (or 9.8 percent of total retail sales in China) and continue to grow at a compound annual rate of 19.9 percent every year until it reached $1 trillion by 2019.
Source: Techcrunch
The important point to remember here is that no matter what the actual growth of the online retail market in China turns out to be, Alibaba's dominant position will make sure that the figure is mirrored in its own growth.
Though Wall Street analysts have recommended that Alibaba enter international markets with its business model, the company has so far decided to stay put. Only now is it venturing into new markets and opportunities, such as the 40% acquisition in Paytm - an Indian e-commerce startup that offers online payment services.
Even at this price point, Alibaba looks like a better bet to make than any other online retailer right now.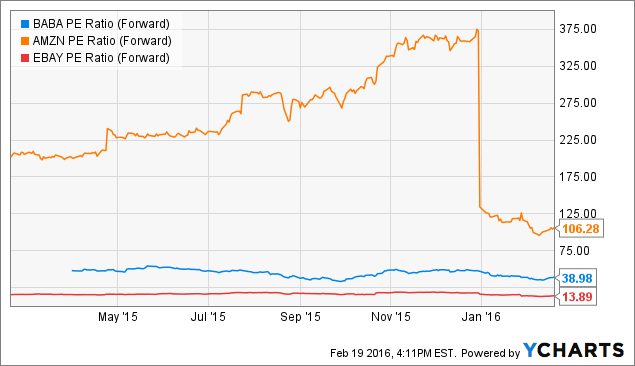 If you enjoyed reading this article, I invite you to review and comment on my other analyses of companies in the retail, technology, automobile, sportswear and other industries.
Disclosure: I/we have no positions in any stocks mentioned, and no plans to initiate any positions within the next 72 hours.
I wrote this article myself, and it expresses my own opinions. I am not receiving compensation for it (other than from Seeking Alpha). I have no business relationship with any company whose stock is mentioned in this article.