Price Objective:
We continue to rate Columbia Sportswear Company (NASDAQ:COLM) as Outperform with a target price of $63.28 per share, following the release of strong fourth quarter earnings. In spite of the choppy retail environment and cold weather related challenges, the company managed to beat top line and earnings yet again, showing its real strength.
We continue to remain bullish on the stock, backed by our expectations that Columbia will continue to unlock value across its brands and sustain double-digit earnings growth. Our expectations are further supported by the initial outlook for 2016 provided by management, highlighting that the Portland based specialty retailer will continue to stream in organic growth in the mid-single digit, accompanied with profit margins heading towards mid-teens.
US Region and Footwear Category Seems To Be Key Growth Catalysts
For the fourth quarter, better than expected revenues were driven mainly by US region and footwear category growth, offsetting weakness observed in EMEA region. The quarterly revenues clocked in at $699 million, well ahead of our expectations of $684 million. Revenues in the United States led total growth, with an increase of 10% YoY as Columbia continues to benefit from increased investments in marketing, overcoming cold weather-related challenges during the quarter. The growth from US region was partially offset by 2.9% YoY decline reported by EMEA region, attributed to decline in sales of distributors resulting from currency challenges and macroeconomic headwinds in Russian region. The figure below illustrates our region wise forecast of quarterly revenues ($ million).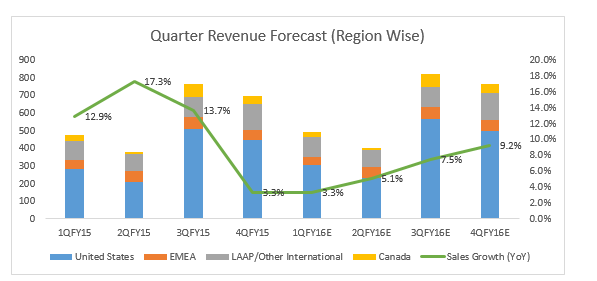 Figure 1 Source: Company Data, Eclectic Research
Amongst all business categories, the performance of footwear category has been really impressive, reporting 10% YoY growth in revenues of $184M, surpassing ahead of our expectations for $174M, and reflecting growth in both the Columbia and Sorel brands. The Sorel brand in particular grew 14% YoY during the quarter, attributed to increased Direct-To Customer and wholesale sales in North America, despite unfavorable weather conditions. The company was able to reap benefits of inciting consumer base through targeted marketing and brand building.
Moving forward, we see great growth potential in footwear category as Columbia directs its investments to the category, given the recent realignment of the Montrail trail running footwear brand. This strengthens the company's direction towards driving revenues by reaping benefits of market potential of its footwear category and in process delivering value to stakeholders. The table below illustrates our segment wise quarterly revenue forecast.

Figure 2 Source: Company Data, Eclectic Research
Modest Risk To Margins in FY16
Our major concern regarding Columbia's bottom line performance lies in its elevated inventory levels. For the fourth quarter, the inventory levels were up 23% YoY against our revenue growth estimate of 3.3% for 1QFY16. The increased inventory levels reflect more timely production and receipt of Spring 2016 styles as well as some carryover fall 2015 inventory. According to Columbia's management, the major portion of excess inventory from fall 2015 is expected to be flowed through into fall 2016. Only a small portion will be liquidated through outlet channels during the current quarter, with inventory growth normalizing with sales growth during the second half of FY16. Due to delayed clearance of inventory, we expect modest risk for margins during the current quarter, particularly in the Sorel brand.
The gross margin for the quarter contracted by 10 bps to 45.3%, in line with our expectations but higher than consensus estimate of 45.2%. Despite increased expenses resulting from expansion of global Direct-to-Customer operations and IT Cost, SG&A expenses were 33.9% of sales, below our estimate of 34.1%. We are impressed by Columbia's ability to translate revenue momentum into earnings power, especially in the backdrop of a choppy retail environment, and have firm belief in Columbia's potential to reach mid-teens EBIT margin.
2016 Outlook Seems Better Than Feared By Many
The FY16 guidance provided by Columbia seems better than feared by many, given a strong order book and growth in pRana, the upcoming Outdry Extreme rainwear platform. As part of Columbia's continued diversification to minimize impact of cold weather-dependent products, pRana seems to be the right strategic move. Even more impressive is the fact that the brand was able to resonate its strength across the consumer base, a fact which was substantiated by the benefits of marketing investments that were successful in enhancing the brand's value with consumers. For FY16, annual revenues are expected to grow at mid-single digit rate globally, supported by low double-digit growth in the Sorel brand and low double digit growth in the U.S. Direct-to-Customer business. Gross margin is expected to widen by 40 bps, attributed to higher mix of Direct-to-Customer sales and a favorable sourcing environment.
Financial Valuation
The following is an excerpt of the financial performance of Columbia. All the figures below are given in $ million except for percentages.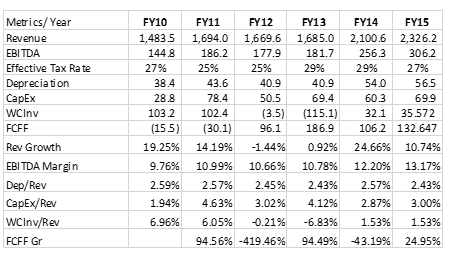 Figure 3 Source: Company Data, Eclectic Research
In order to derive financial valuation, we have taken into account the above-mentioned factors and extrapolated recent past averages to forecast future trends. The table below summarizes the key assumptions for projections till 2020.

Figure 4 Source: Company Data, Eclectic Research
With regard to capital structure, the company has only 0.38% debt based on Market Value. By applying discounted cash flow (DCF) valuation method, assuming terminal free cash flow to firm (FCFF) growth of 1.5%, the enterprise value turns out to be $4.09 billion. Taking into account long-term debt of $15.03 million, and cash and short-term investments of $370.4 million, the equity value turns out to be $4.449 billion. Assuming 70.32 million outstanding shares, the intrinsic value of the stock is estimated to be $63.28 per share.
Disclosure: I/we have no positions in any stocks mentioned, and no plans to initiate any positions within the next 72 hours.
I wrote this article myself, and it expresses my own opinions. I am not receiving compensation for it (other than from Seeking Alpha). I have no business relationship with any company whose stock is mentioned in this article.