As we've written in some of our recent articles, we are on the lookout for a second technology stock to go with Apple (NASDAQ:AAPL). Cisco (NASDAQ:CSCO) and Microsoft (NASDAQ:MSFT) are a couple of names we have profiled already. Being dividend growth investors, we tend to have a preference for companies that have been paying increasing dividends through thick and thin. Hindsight bias, maybe. That's why Microsoft is the current front-runner compared to Cisco. But IBM (NYSE:IBM) should not be ignored when talking about tech stocks with a rich dividend history.
Big Blues' "blues" are well documented recently. Questions about the CEO being overpaid and the company's ability to produce miracles are all too common. While we agree that IBM and technology companies in general have to answer the "what next" question emphatically, the stock isn't without its own set of positives. Let us get into the details.
Upgrade
Yes, this news is old and the stock already rallied on the upgrade. But the reason we are covering it again is the reason behind the upgrade.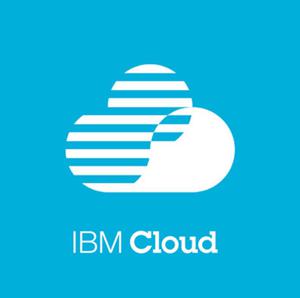 IBM got a nice upgrade from Morgan Stanley recently for its continuing investment in cloud computing and analytics. As covered in the above-linked Microsoft article, cloud is still in its infancy and early movers such as Microsoft, Amazon (NASDAQ:AMZN) and IBM are likely to benefit from the paradigm shift. That IBM just shelled out $2.6 billion to buy Truven health analytics shows the company's seriousness in this space.
Cash Flow Strength
With so much negativity around it, one would think IBM is losing money or isn't generating money from its current business units. That's hardly the truth. We love to analyze the free cash flow (FCF) for companies we are interested in, as FCF presents a better picture on dividend coverage than EPS does.
Shares outstanding: 970 million
Current quarterly dividend per share: $1.30
Quarterly cash flow required to cover dividends: $1.2 billion (970 million shares times $1.30 per share)
Average quarterly free cash flow over last five years: $3.40 billion
Maximum quarterly free cash flow: $5.91 billion
Minimum quarterly free cash flow: $2.17 billion
Chew on those numbers for a minute. Even the lowest quarterly free cash flow is 80% higher than the current dividend commitment to shareholders. As stated in some of our previous articles, when we find that even the lowest FCF more than offsets the dividend requirements, it shows two things (a) the business isn't cyclical and (b) the company is a cash cow.
History
The fact that IBM has been paying increasing dividends for 20 years deserves some respect. Investors can almost bet their house that there will be another dividend increase before the next payment in May 2016. SA Contributor Dana Blankenhorn recently hinted that IBM could use the money it spends on dividends and buybacks to fund more cloud infrastructure. While we respect Dana's experience and expertise in this field, the fact that IBM sets aside the reserves for its shareholders is precisely the reason most people invest with IBM. Also, the free cash flow shown above has enough room even after accounting for general capital expenses.
Speaking of history, IBM has reinvented itself many times over in its 100 years of operations. As stated in this article, we believe companies that have successfully navigated challenges in the past are likely to do so in the future. Some might call it hindsight bias, we call it the experience factor. This is not to say we expect IBM to grow earnings at 20% from this point on, but the stock has a reasonable combination of current income, income growth potential and slow/steady share price increases.
Conclusion
Microsoft is still in the pole position to become the second tech stock in our portfolio. This is mainly because of its potential with Azure, but IBM is not far off for many reasons:
Juicy current yield of 4%
Upcoming dividend increase
Relative undervaluation and negativity surrounding the stock
Relative growth prospects - with very little expected, IBM just needs to show some growth to satisfy investors.
*Image Source: IBM
Disclosure: I am/we are long AAPL.
I wrote this article myself, and it expresses my own opinions. I am not receiving compensation for it (other than from Seeking Alpha). I have no business relationship with any company whose stock is mentioned in this article.