Few businesses make better investments than those that spew free cash flow like a fire hose spewing water.
Of course, it is even better if those cash spewing businesses are growing their revenue at a rapid rate. That means they should be able to spew even more free cash flow going forward.
And it is best of all if the stocks of these cash spewing, revenue growing businesses are being offered at very reasonable prices in the market. That gives us the opportunity to enjoy an increasing valuation, on increasing cash flows - the "double play" effect put so successfully to use by Shelby Davis to turn $50k into $900 million dollars!
The fact is, there are plenty of these stocks available right now on the market! Using our tools, I was able to quickly find dozens, 3 of which I want to tell you about today!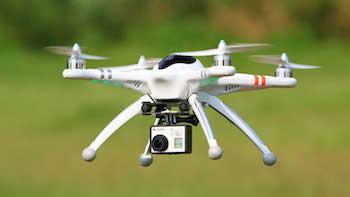 3 Year Average Revenue Growth: 31.1% (85th percentile of market)
Cash Return on Capital: 166.3% (98th percentile)
Free Cash Flow Yield: 9.3% (79th percentile)
Those numbers are not a lie... Ambarella is a ridiculously profitable and efficient company. The firm makes system-on-chip (SOC) modules for high definition video applications, both for capture and playback. The firm's high 9.3% free cash flow yield is due to the market tying this stock tightly to GoPro's (NASDAQ:GPRO) action sports cameras, which have had a rough couple of quarters due to inventory and pricing mis-steps (and, perhaps, market saturation).
While this is a concern, as GoPro was 30% of Ambarella's business last year, analysts are still forecasting almost 12% revenue growth next year, as other markets like IP security cameras, police body cameras (AMBA supplies Taser's (NASDAQ:TASR) product), drones, and several others ramp up. Long-term, AMBA looks attractive due to numerous long-tail applications, including virtual reality and dashboard cameras. High def video will almost certainly play a huge role in any technologies of the future, and AMBA is set to capitalize on it.
2) Take Two (TTWO):
3 Year Average Revenue Growth: 28.9% (84th percentile)
Cash Return on Capital: 77.7% (97th percentile)
Free Cash Flow Yield: 16.5% (93rd percentile)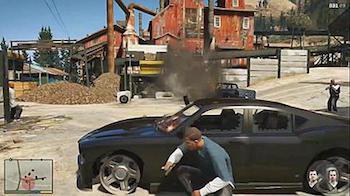 Take Two is a key example of why I like to use free cash flow for growth stocks - going by earnings, the company is unprofitable! This is because the firm capitalizes the immense software development costs for titles like Grand Theft Auto V, and amortizes them over several years. Once a company that lived and died solely from the "GTA" franchise, Take Two has now extended its recurring franchise roster with popular game series such as XCOM, Mafia, and Red Dead, and is starting to mimic Activision's (NASDAQ:ATVI) successful recurring revenue model with GTA Online.
Perhaps the simplest way to frame Take Two's potential is by comparing it to ATVI and the other major public game company, Electronic Arts (NASDAQ:EA). Take Two's current market cap is just under $3 billion - 6 times smaller than EA and 7 times smaller than Activision! On the other hand, TTWO's revenues (in a non-GTA year, no less) were just 3.2 and 3.5 times smaller than its two rivals. In my mind, that means that there is some valuation upside here alone, and if the company can continue to develop new franchises, turn its popular franchises into subscription models, and capitalize on its GTA blockbusters, there could be a lot of upside in the stock.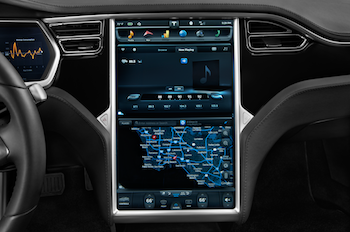 3) Methode Electronics (MEI):
3 Year Average Revenue Growth: 24.8% (81st percentile)
Cash Return on Capital: 28.1% (86th percentile)
Free Cash Flow Yield: 9.8% (81st percentile)
Methode makes engineered electronic components, with about 70% of sales coming from the automotive market. Basically, Methode is one of the companies behind the increasingly sophisticated and computerized automotive "center stacks" in new vehicles, which feature touch screens, voice command, haptic rotary controllers, and much more. They also play an important part in manufacturing electronics for electric vehicles like Tesla's (NASDAQ:TSLA) Model S and the Nissan Leaf.
Clearly we are at the cusp of an automotive revolution, and I see the opportunities for Methode in this space continuing to grow at a healthy clip for many years to come. Integrated entertainment-and-control in vehicles is a long-term trend, and will be even more important as cars become ever more aware of their environment. Also, Methode is attempting to push its way into healthcare with Dabir Surfaces, a mattress overlay for preventing pressure ulcers in hospitals. This could be a high-margin, large market opportunity. This looks like an enticing valuation on what seems to be a long-term growth play.
Disclosure: I am/we are long AMBA.
I wrote this article myself, and it expresses my own opinions. I am not receiving compensation for it. I have no business relationship with any company whose stock is mentioned in this article.