Introduction
This is part of a series of quarterly reviews that analyze the performance and portfolio characteristics of interesting equity managers running either public (mutual funds) or private pooled investment vehicles (hedge funds) that are not accessible by retail investors. Our aim is to provide readers:
An analysis of the manager's return and risk characteristics.
An analysis of the manager's top portfolio holdings.
An opinion on whether readers should replicate their portfolio.
All analysis is based on a clone portfolio of the manager's top 10 disclosed holdings, which allows readers to replicate the portfolio with ease if desired. It may not be an accurate reflection of the manager's actual investment performance.
That said, it is possible for some clone portfolios to outperform the manager's actual portfolio over time due to the following factors:
No Fee Drag: High base fees and excessive performance fees in some cases eat into returns. Investors can buy the stocks directly to access the manager's stock-picking skill.
No Over-Diversification: Managers typically over-diversify. Returns from the best ideas are usually diluted by a long tail of lower quality ideas. We focus only on the top 10 holdings.
No Fancy Sizing: Managers may have good stockpicking skills, but can be terrible at sizing ideas. Our clone portfolios are equally-weighted so each idea have an equal impact.
No Tinkering: Managers typically add or trim positions on the margin too regularly, since afterall, they are paid to "actively manage" the portfolio. Quarterly rebalancing in line with 13-F releases reinforces a buy-and-hold discipline and reduces costs.
No Shorting: Shorting requires a very different skillset which not all managers are good at. Alpha from successful longs can be severely diluted from bad shorts or dynamic exposure management that does not add value over time.
Manager Brief
| | |
| --- | --- |
| Manager Name: | Altimeter Capital Management LP |
| Location: | Boston, MA |
| Year Founded: | 2008 |
| Investment Style: | Growth |
| Portfolio Manager(s): | Bradley Gerstner |
| MV of Latest 13-F Holdings: | $1.83bn |
Per Altimeter's website:
Altimeter Capital is a global investment firm. Altimeter manages both public and private equity funds focused on the internet, software, travel, and consumer sectors. Altimeter Capital was founded in 2008 and has offices in Boston and Menlo Park.
The firm was founded by Bradley Gerstner in late 2008 with less than $3 million raised from friends and family in the depths of the financial crisis. Gerstner was previously an Investment Partner at PAR Capital from 2005 to 2008, where he managed a portfolio of public and private securities including Farecast, Sidestep, ITA Software, Priceline (PCLN), and Expedia (NASDAQ:EXPE). Gerstner is also a Founder of Room 77 and serves on the Board of several companies, including Orbitz (NYSE:OWW), HotelTonight and Duetto Research.
Performance Analysis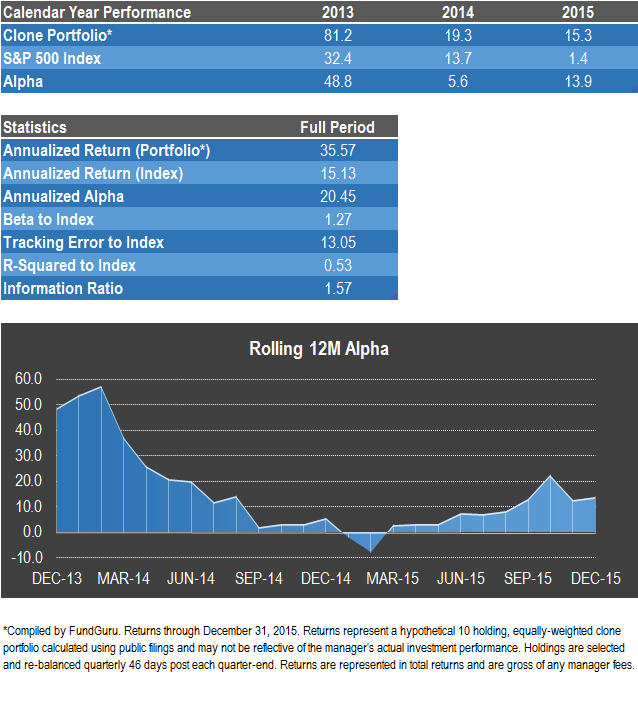 Our Altimeter clone portfolio returned +35.6% annualized over the past 3 years, versus +15.1% for the S&P 500. A stellar performance in 2013 contributed to the blockbuster performance, where all top longs outperformed the S&P 500 that year by a wide margin: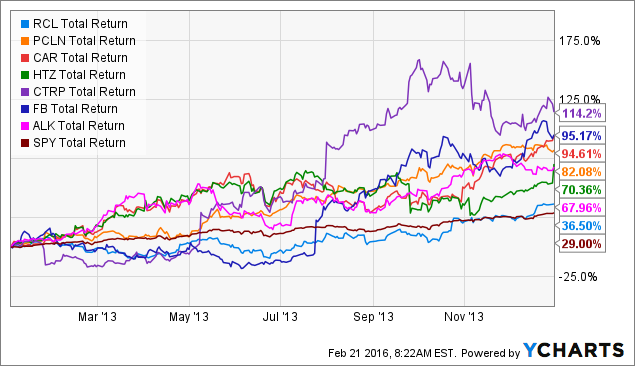 Holdings Analysis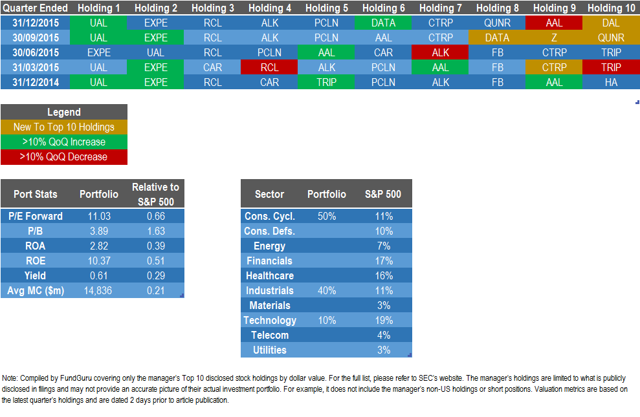 Portfolio Characteristics
This is an interesting small/mid-cap portfolio with a blend of value and growth names. The low P/E is driven by the portfolio's four airline stocks, which have a forward P/E below 10. Other names have significantly higher P/Es. The portfolio as a whole is oriented to the travel industry.
Individual Name Analysis
There is fairly low turnover in the portfolio. Six of the currently ten names have been in the portfolio over the past year. This is how they have performed: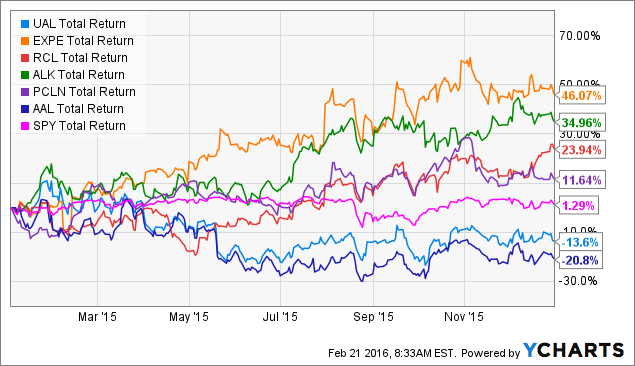 American Airlines (NASDAQ:AAL) and United Airlines (NYSE:UAL) are the two main detractors. Together with Delta (NYSE:DAL), these airline stocks have traded sideways over the past year despite lower oil prices, rising profits and increasing buybacks. AAL in particular, is returning capital to shareholders at an aggressive pace. Its net common buyback yield is a high 14%. We believe U.S. airlines as a group represents a rare spot of value an otherwise expensive U.S. equity market.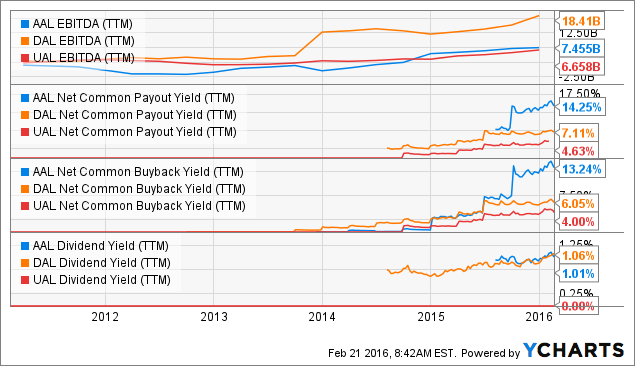 Outside of airlines, Altimeter have been big fans of online travel websites such as Expedia (EXPE), Priceline (PCLN) and CTrip.com (NASDAQ:CTRP) and Qunar (NASDAQ:QUNR) for some time. These stocks have done well over the past year despite being highly volatile.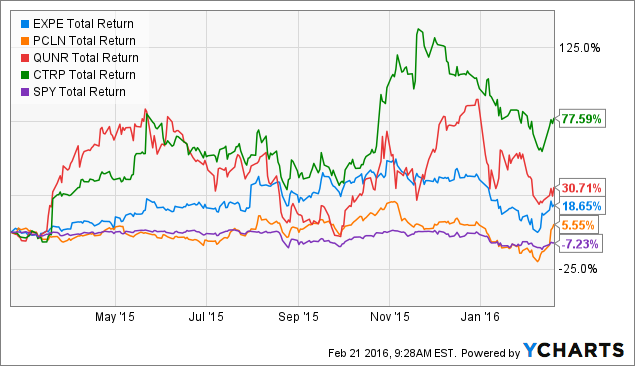 We recommended readers look at PCLN in our previous article on Valiant.
Recent Portfolio Activity
Altimeter boosted its stake in Tableau Software (NYSE:DATA) during Q4. This is a $3bn market cap company providing business analytics and intelligence software. Its market cap halved in early February in response to soft Q4 license revenue and below-consensus Q1/2016 guidance. Readers may wish to conduct further analysis on the company as it is trading well below Altimeter's acquisition price of $78.28-$104.92. For more coverage of DATA, please refer to SA's earlier post here.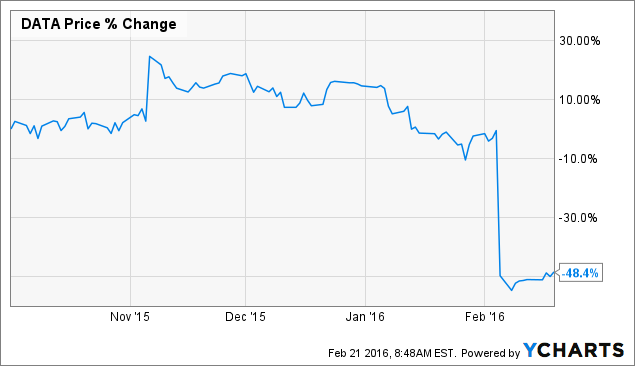 Finally, this is the YTD performance of the top 10 holdings through 02/19:

Summary Thoughts
We Liked:
Altimeter is clearly a consumer sector-focused hedge fund, and its founder, appears to have a lot of experience in this field.
Top notch trailing 3 year performance, driven by many winners and limited losers.
Low turnover, buy-and-hold portfolio.
We Didn't Like:
The portfolio's niche focus is also its greatest weakness, in our opinion. It appears to be a one way bet on the travel industry, which is very sensitive to consumer spending and the macro picture.
High volatility associated with expensive high growth names. Any earnings disappointment (such as in the case of DATA) will likely cause huge price swings in the portfolio.
Bottom Line
We are reluctant to recommend this portfolio due to its high volatility and macro sensitivity. That said, any near term disappointment in its online travel-related investments will likely be offset by strength in its airline holdings, which have barely moved over the past year and trades at far more compelling valuations. Readers may also wish to conduct further research on DATA.
Interested in Following More Alpha?
Follow us now to get live updates as we post new reviews, and/or see our Schedule of Manager Reviews for an up-to-date list of the managers we have assessed so far.
Disclosure: I am/we are long PCLN.
I wrote this article myself, and it expresses my own opinions. I am not receiving compensation for it (other than from Seeking Alpha). I have no business relationship with any company whose stock is mentioned in this article.