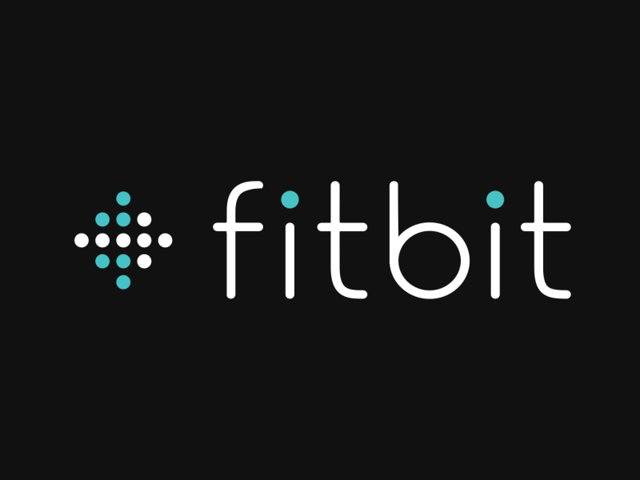 It's The Macro Trends Sir!
During this current election season, politicians often have to be reminded of the obvious with the now cliche, "It's the economy stupid!" Similarly, we should remind the critics of Fitbit (NYSE: FIT) that, "It's the macro trends sir!"
Any discussion of Fitbit must take place within the context of its growing role as a leading pioneer in the wearables mHealth industry and as a rising cornerstone in the Internet Of Things.
Macro-Trends driving the growth of the wearables category and Fitbit as its pioneering leader in mHealth are unstoppable and undeniable:
The worldwide obesity/sedentary lifestyle epidemic is accelerating as the world is spending increasing numbers of hours seated in front of our computer and TV screens for both work and leisure. Poor nutrition choices are exacerbating this problem.
"Sick-care" costs from the world's obesity/sedentary lifestyle epidemic literally threaten to force financial insolvency upon world governments as in the U.S. unless solutions are implemented now.
As a nation we have grown uncomfortably numb to the term "unsustainable debt." Politicians have learned, as Romney and Ryan did in 2012, that declaring "the world's most predictable financial crisis in history" will not garner many votes. Certainly, more optimistic messages appeal to voters and this may be why we have not heard much talk during the current campaign season about our impending national crisis due to the unsustainable growth of our federal deficit. But whether politicians and voters want to discuss our coming financial crisis or not, it is an undeniable fact that our growing national debt is unsustainable. Healthcare costs, which are actually "sick-care" costs due to poor lifestyle choices, are a key driver of this impending crisis and solutions are needed immediately.
Please reference Bull-Bear Trading's January 2016 article on Seeking Alpha for further discussion on macro-trends.
The macro-trends of the world's obesity epidemic combined with the sky-rocketing costs of healthcare ("sick-care") are having a disastrous impact upon national deficits in the U.S. and abroad. These are some of the major drivers in the growth of mHealth wearables.
The Fitbit ecosystem is the world's most widely accepted mHealth wearable because it is recognized that preventive healthcare, including increased activity, is a partial solution to the obesity/sedentary lifestyle epidemic and the skyrocketing costs of sick-care for corporations and in national budget deficits. People are learning that quantification of our personal health and daily activity improves our motivation to make healthier choices. Bottom line: This Fitbit ecosystem thing really works. And employers, insurers, healthcare providers, and governments have all noticed.
For a rapidly increasing number of people Fitbit products are now becoming an essential hardware/software application ecosystem that is helping to improve personal health. I began using the Fitbit Surge in early December and then the Fitbit Aria scale a few weeks later. Both are excellent products but my favorite part of the Fitbit ecosystem is the online dashboard with its clean, easy to use, comprehensive user experience. For users of the Fitbit ecosystem it is clear why consumers worldwide prefer the Fitbit brand over competitors with a 22% market share of the entire wearables marketplace according to the most current 3Q15 IDC report.
Importantly, Fitbit is now dominating the corporate wellness space that it has pioneered by saving employers substantial amounts of money on insurance and healthcare costs. Because saving money is never a fad we are seeing the Fitbit ecosystem adopted globally by increasing numbers of corporations, municipalities and even the U.S. military. Fitbit is dominating the corporate-government wellness program category with quality products and benefits from first-mover advantages globally.
Steadily increasing R&D spending may result in a stream of improvements and innovations that could extend Fitbit's lead in this space even further for the foreseeable future. Software sales are the fastest-growing segment of Fitbit's business with corporate-government wellness the second-fastest with triple-digit growth.
Employers of all sizes are learning that implementation of the Fitbit ecosystem in a corporate wellness program can save substantial amounts of money on insurance and healthcare costs, while also improving productivity with healthier employees. Please note in this article from the Wellness Council of Indiana that health insurer Anthem paid Appirio $20,000.00 to purchase the Fitbit ecosystem for the initial group of Appirio's employees to enter into a corporate wellness program. Anthem then gave Appirio a $280,000.00 discount off of their insurance plan costs. Notably, the article states that the employees of Appirio decided to "ditch" the Jawbone products that had been their fist choice to upgrade to the Fitbit ecosystem.
Fitbit is signing thousands of corporations globally as the word is out that the Fitbit ecosystem is saving corporations money while helping to improve bottom-line profitability from a happier, healthier workforce. Significantly, municipal governments in locales like Cedar Rapids and Marion, Iowa, are buying into the Fitbit ecosystem for the same reasons as corporations. With corporations and municipalities buying into the Fitbit ecosystem to achieve costs savings and a healthier workforce, how long can it be until state and even national governments subscribe to these same benefits through Fitbit?
The macro-trends discussed above are key to any discussion of Fitbit as a long-term investment.
Waves Of New Buyers May Correct Fitbit's Oversold Condition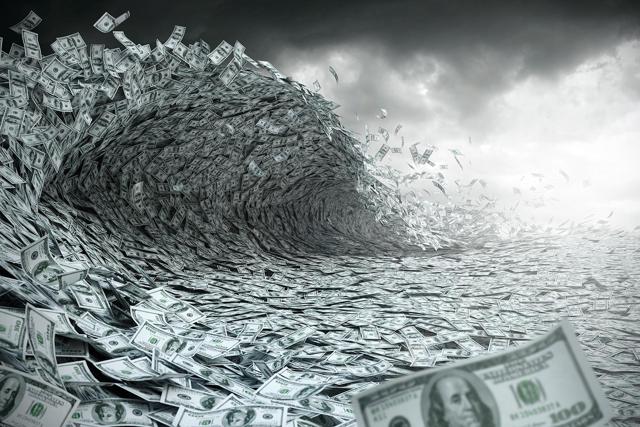 Fitbit's currently oversold stock price combined with multiple upside catalysts is likely to attract waves of new money into this compelling buying opportunity. Recently Blackrock announced a 7.2% stake in Fitbit, Vanguard announced an 11% stake, as well as Softbank and Salesforce.com (NYSE:CRM) CEO Marc Benioff disclosing substantial ownership of Fitbit. Notable new coverage recently initiated by Oppenheimer and Citi with respective price targets of $25 and $35 are significant because neither of these firms have been members of Fitbit's underwriting team. Clearly, these Wall Street investors see opportunity in Fitbit's future stock performance. A consensus is growing that Fitbit will beat earnings estimates for today's 4Q15 report by a significant measure. This may very well attract new investors who see the substantial, long-term growth in Fitbit's future.
Fitbit's IPO was in June 2015 so it has had a brief trading history. Despite only eight months of existence as a publicly traded company, the stock has seen high volatility with an all-time high of $51.90 in August and an all-time low of $12.90 made recently in February 2016.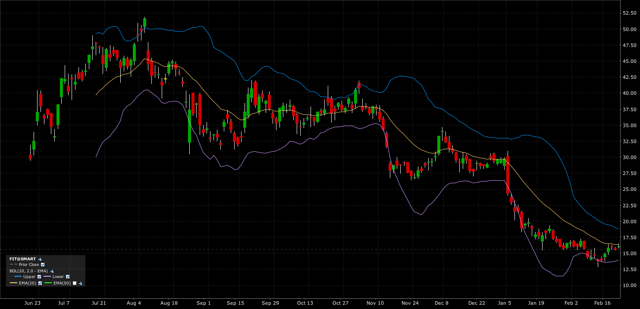 In viewing the above daily chart of FIT, investors may want to consider the following:
FIT is oversold by the measurements given from two standard tools useful for gauging the value of high growth stocks, such as FIT. The forward price/earnings ratio (P/E) and the price/earnings to growth ratio or PEG, both indicate FIT to be substantially undervalued at current prices.
The forward P/E of FIT for 2016 is currently in the range of only 14. Compare this low valuation with the forward P/E of Amazon (NASDAQ: AMZN) at about 400 or Facebook (NASDAQ: FB) at about 70 and you get a sense of just how undervalued FIT is currently. I understand the argument that Amazon and Fitbit are two of the premier growth companies of our time, but I would counter with these following points:
Fitbit's fundamentals are excellent with zero debt and about to surpass $1 billion in cash in 2016, while delivering 168% sales growth YOY in 3Q15 and 79% earnings growth. Analysts expect 32% annual earnings growth for the next five years. Fitbit is the industry leader in wearables with first mover advantages in a category that is projected to continue triple-digit growth. Fitbit currently trades at an extreme discount to other high-growth stocks. Even if you do not feel that FIT deserves the same premium assigned to Amazon's forward P/E of 400, or even Facebook's forward P/E of 70, the current forward P/E of Fitbit of about 14 is extremely undervalued.
Fitbit has been beating estimates handily during its first two earnings reports as a public company and 4Q15 is expected to continue that trend. Forward earnings estimates may be conservative.
Fitbit is becoming an essential component of the mHealth wearables industry that is growing faster than most other industries globally. The necessity to address the health and financial crises now being faced by nations around the world makes Fitbit an important growth stock for many years into the future. FIT should not be trading at such an extreme discount to other high-growth stocks. In fact, a strong case can be made that as investors come to understand the Fitbit story in 2016 that FIT will indeed be appreciated in price to the premium status of other industry leaders in high-growth categories.
Fitbit's PEG also is extremely undervalued confirming FIT's oversold condition. FIT's current P/E (ttm) is 27 prior to the 4Q15 earnings report with the stock trading at $16.11. Adjusted EBITDA nearly doubled in 3Q15 YOY. This places FIT's PEG at about 0.3. A PEG of 1 is considered fair value.
Both the PEG and the forward P/E indicate that shares of Fitbit could literally triple from current valuations and still be considered somewhat cheap. FIT is currently in an extremely oversold condition that presents a compelling buying opportunity for both long and short-term investors.
Sky-High Short Interest In FIT Ahead Of Strong Earnings Beat
Making the opportunity even more interesting is the high short interest in shares of FIT. Currently FIT has the No. 5 ranked highest short interest of all publicly traded stocks.
And the coming earnings report for 4Q15 today in after hours promises to be a strong beat of estimates. Sean Udall, CIO of Quantum Trading Strategies believes that, "Fitbit could annihilate the quarter."
Experienced investors understand the explosive combination for price movements higher when an oversold stock with a high short interest turns in a strong earnings beat. Fitbit is poised to trade higher.
Importantly, guidance is expected to be raised for 2016. The coming 4Q15 earnings report may be a very strong beat of consensus estimates. The increasing sales of the Fitbit ecosystem worldwide should continue into 1Q16 and for full-year 2016. Fitbit has begun to display an early pattern of raising guidance and then beating that guidance in earnings reports. This trend should continue for the near future, at least. Here are a few reasons for this positive outlook:
Wearables category growth continues unabated at triple-digit rates worldwide.
The new Asian market grew at 314% YOY for Fitbit's 3Q15. With a population of 3.5 billion people this new market is promising.
Fitbit's corporate-government wellness program sales are accelerating globally. There may be a first-ever national deal for Fitbit in 2016 with either Dubai or Australia being the first to announce. There also may be strengthening ties of already existing relationships between Fitbit and the insurance industry, both life and health. CEO Park recently stated that the two largest health insurers in the U.S. have named Fitbit as their "preferred fitness tracker" to 130 million policyholders.
Software sales have the fastest growth rate of all business components at Fitbit. The huge wave of new Fitbit ecosystem buyers in 4Q15 will provide a substantial increase in the recurring monthly revenues received from software sales. Please note that up to this point software sales have not been included in most estimates. Because software sales are increasing rapidly and becoming significant, they must now be factored into forward earnings estimates for the first time as a significant revenue stream.
Early indications of both new products Blaze and Alta pre-sales are very strong. Blaze is consistently among the top sellers on Amazon and has not even been released yet. Alta pre-sales are receiving excellent retail channel checks through Best Buy (NYSE:BBY). Both Blaze and Alta will increase revenues and improve margins for Fitbit.
The future is very bright for Fitbit as the market leader and pioneer of the mHealth wearables industry. The coming 4Q15 earnings report after hours today should be very encouraging for the future growth of this exciting, but misunderstood, high-growth stock.
Disclosure: I am/we are long FIT.
I wrote this article myself, and it expresses my own opinions. I am not receiving compensation for it (other than from Seeking Alpha). I have no business relationship with any company whose stock is mentioned in this article.