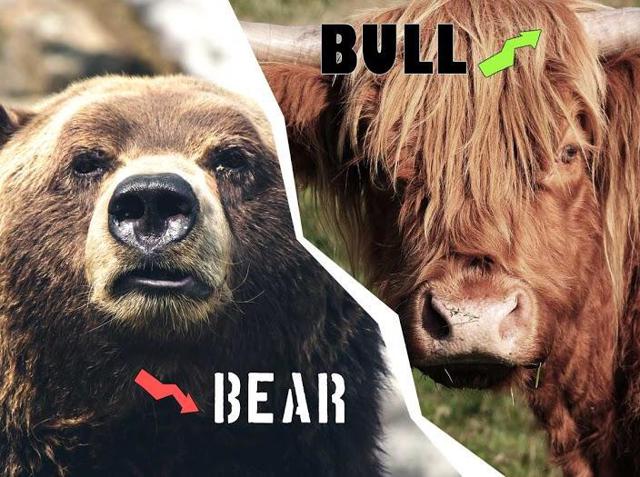 Economic Headwinds
The weakness in the oil industry is certainly a cause for concern as that industry produced stronger job growth than the rest of the private sector before oil prices declined in mid-2014. Now that oil prices have declined drastically, oil-related companies are under pressure to reduce costs which means curtailing production, leading to massive job cuts.
Although that will hurt those affected by job losses in the oil industry, I don't think it will negatively hurt the rest of the economy. The oil and gas industry comprised only 2% of the U.S. economy back in 2013 when the industry was booming. The oil and gas industry comprises 4.6% to 6.5% of the global economy to put the U.S. in perspective. States with large oil and gas operations such as Wyoming, Alaska, West Virginia, North Dakota, Oklahoma, and Texas will have a larger impact than other states, but the rest of the country is not as exposed.
One of the concerns has been that the weakness in the oil industry will work its way into the banking industry. However, the banks' exposure to oil loans is relatively low. Big banks have only 1% to 5% exposure to oil. So, this is nothing like the housing crisis where the percentage of subprime mortgages rose from the historical average of 8% up to 20% from 2004 to 2006.
Another concern for the risk of recession is the slowdown in manufacturing. The U.S. experienced 4 months in a row of manufacturing decreases, according to the ISM Manufacturing report. Despite these decreases, the overall U.S. economy grew for the 80th consecutive month. The good news is that the overall economy is growing. Granted, the growth is low, but the economy is still humming along.
China's slowing growth has been another fear that will lead us into a recession. China's GDP growth dipped to 6.9% for 2015 when the country was previously growing at rates above 7%. China is expected to grow GDP at about 6.5% in 2016. Going from over 7% to 6.5% GDP growth is not likely to have a major effect on the U.S. economy. China accounts for about 7% of U.S. exports and only 1% of U.S. GDP, so slowing growth in China is not likely to drive the U.S. into recession any time soon.
Positives for the Economy
There is some strength in the housing market. Privately owned housing units increased 13.5% in January 2016 over January 2015. Privately owned housing starts increased 1.8% in January over January 2015. I think that the gains in the housing market will help keep the economy out of a recession. As consumers buy new homes, they will also be buying other large ticket items such as appliances and furniture, which will help retailers such as Home Depot (NYSE:HD) and Lowe's (NYSE:LOW), which sell household appliances. It should also help stimulate sales for appliance manufacturer, Whirlpool (NYSE:WHR) and bedding companies such as Select Comfort (NASDAQ:SCSS) and Tempur Sealy (NYSE:TPX).
Low fuel prices act as a tax cut for consumers. This allows more money to flow into other areas of the economy such as restaurants. Investors can play the strength in the restaurant industry with the Restaurant ETF (NASDAQ:BITE). This ETF owns a diverse collection of restaurants, which are likely to do well as consumers have more money in their pockets to spend on casual dining/fast food from money saved at the pump.
Another positive for the economy is that average hourly earnings increased by 2.5% over the past year. This is good news considering that earnings have struggled to grow since the financial crisis. The increased earnings add to the low fuel prices, thus giving consumers more spending money.
Although the Federal Reserve raised the key interest rate by 0.25% in December, interest rates for mortgages, vehicles, etc., are still historically low. These low rates will help to keep the economy humming along without a recession in my opinion. The economy typically falls apart when interest rates get so high that lending slows down. This is not the case at the moment. It is likely to take a while for interest rates to get to that level. Interest rates are not likely to get to a point of slowing down the economy this year even if the Federal Reserve raises rates 3 or 4 times. Recessions typically take place after an inverted yield curve appears (when short-term Treasuries have higher yields than long-term Treasuries). The yield curve is currently not inverted (see chart below). That will likely take place after a few years of interest rate increases.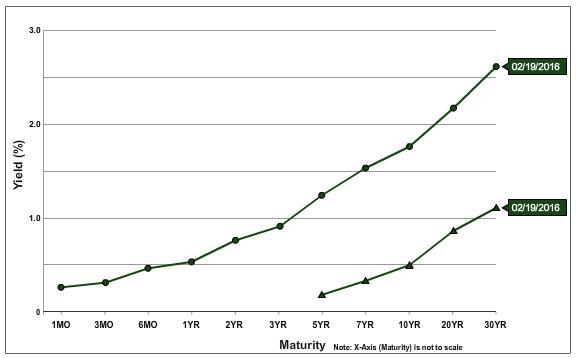 Image source: treasuries.gov
Although the weakness in the oil industry and manufacturing are headwinds in the current economy, I think that we will continue to see small, incremental overall economic growth. The growth will be supported by a healthy housing market, rising incomes, low fuel prices, and interest rates that are still attractively low. Consumer spending accounts for about 71% of the U.S. economy. Therefore, the positives in the economy such as low fuel prices, rising incomes, and attractive interest rates are likely to stimulate enough spending to keep the U.S. out of a recession this year.
If you like my analysis, click on FOLLOW at the top of the article near my name. This will allow you to see my new articles on your homepage. If you choose to get real-time alerts, you'll get email alerts when my articles are published.
Disclosure: I/we have no positions in any stocks mentioned, and no plans to initiate any positions within the next 72 hours.
I wrote this article myself, and it expresses my own opinions. I am not receiving compensation for it (other than from Seeking Alpha). I have no business relationship with any company whose stock is mentioned in this article.