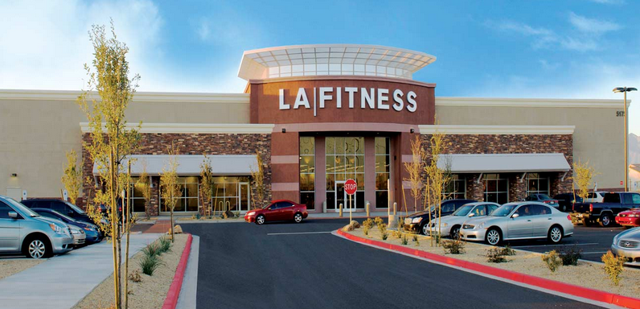 Image credit: National Retail Properties
Top-rated commercial real estate investment trusts hit the ground running in 2016: Realty Income (NYSE:O), a darling of the income investor crowd, gained ~17% year-to-date, and outperformed the S&P 500 by a wide margin. But while Realty Income is often at the center of attention due to its impeccable dividend growth history, other real estate investment trusts are worth a serious look, too.
One such real estate investment trust is National Retail Properties (NYSE:NNN), which, just like Realty Income, invests in commercial properties across the United States. National Retail Properties' stock has also had a good run so far in 2016: YTD, shareholders have seen their shares appreciate ~13%.
In September 2015 I penned a piece on National Retail Properties called "National Retail Properties Is Now A 5% Yielder" in which I recommended the REIT for income investors in light of a valuation meltdown that made little sense at the time. Back in September I cited National Retail Properties' defensible AFFO valuation AND a yield approaching 5% as convincing reasons to buy the REIT for an income portfolio.
Fast forward five months and the REIT has not disappointed: Shares are up 23% and now sell for $45.15. Since National Retail Properties' shares have appreciated in value at a good clip since the last article was published, the REIT is no longer moderately priced, but it is still cheaper than Realty Income at this point in time: Realty Income sells for about ~21x estimated 2016 adjusted funds from operations which are projected to clock in at $2.85-$2.90/share this year.
National Retail Properties released its 2016 AFFO guidance when it reported fourth quarter earnings earlier this month. This year, the REIT expects to pull in $2.34-$2.40/share in AFFO. National Retail Properties' guidance, therefore, implies that the REIT's shares sell for ~19x AFFO.
Paying around 19x estimated adjusted funds from operations is surely no bargain, but it is less than what income investors are required to shell out to buy Realty Income right now.
National Retail Properties is an income alternative to Realty Income
National Retail Properties is a valid income alternative to Realty Income, valuation considerations aside, for one simple reason: The REIT's management does a heck of a job.
NNN's property portfolio comprised of 2,257 properties at the end of December and its portfolio had an occupancy rate of an enviable 99.1%. National Retail Properties' strong portfolio performance was reflected in the REIT's FFO growth, too. In the last four years NNN has grown its recurring funds from operations by ~9% annually on a per-share basis. What's not to like here?
Long-term income play
National Retail Properties has increased its dividend payout for 26 years which underpins its value as a long-term income vehicle.
It has grown its dividend in difficult market periods just like it did during high and low interest rate environments, making it a preferred choice for income investors with a preference for low portfolio turnover and low-risk income.
NNN yields 3.85% based on an annual dividend payout of $1.74/share.
Your Takeaway
National Retail Properties has a lot going for itself. 2015 was another superb year for the REIT, and the company continued to see robust recurring FFO growth backing its dividend. National Retail Properties is not cheap at ~19x AFFO, but cheaper than Realty Income whose stock sells for ~21x AFFO.
Personally, I wouldn't want to buy both REITs right now simply because their shares have rallied strongly in 2016. A correction, on the other hand, would make National Retail Properties even more appealing from a valuation and yield point of view. Put it on the watchlist.
Disclosure: I am/we are long O.
I wrote this article myself, and it expresses my own opinions. I am not receiving compensation for it (other than from Seeking Alpha). I have no business relationship with any company whose stock is mentioned in this article.