In a previous article I had a look at Boeing's (NYSE:BA) accounting practices and I primarily focused on what makes accounting on the Dreamliner program different than program accounting on the Boeing 777 and Boeing 747 program. In this article I will zoom a bit out and have a look at what impact program accounting has on the reported earnings.
In this article I will have a look at how the accounting methods affect the quarterly as well as the annual results.
Quarterly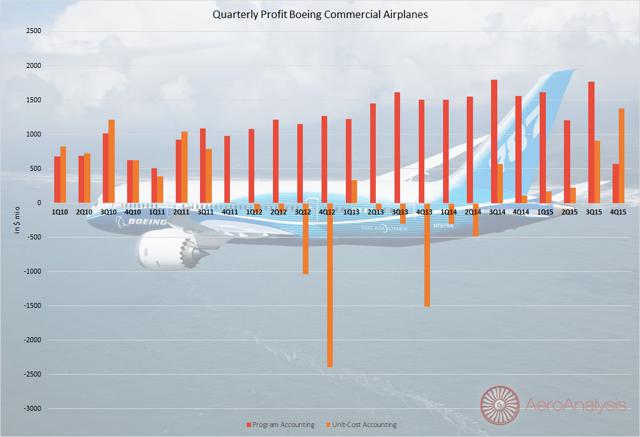 Figure 1: Quarterly profit Boeing Commercial Aircraft (Source: AeroAnalysis.net)
First of all, what can be seen is that up until the first delivery of the Dreamliner in Q3 2011 both accounting methods gave comparable results where one is not particularly better than the other. However, from Q4 2011 until Q4 2015 differences between the program accounting and unit-cost accounting method have been big.
What needs to be noticed is that the program accounting method smoothes out the results quite a bit. Using this method Boeing is able to report gradual rising profits on its Commercial Airplane department in excess of $1bn per quarter.
Using the unit-cost accounting method Boeing's results would be more scattered, booking primarily losses. Additionally, Boeing would report losses in excess of $1bn in some of the quarters. This shows the tremendous power of the accounting method that Boeing utilizes. So not only would Boeing report less stable results, it would in fact report losses rather than profits.
This, however, does not come as a surprise, but what looks promising is that Boeing (with the unit-cost accounting) was able to increase quarterly profits. In the last quarter of 2015, unit accounting profits even exceeded the program accounting profit.
Annual results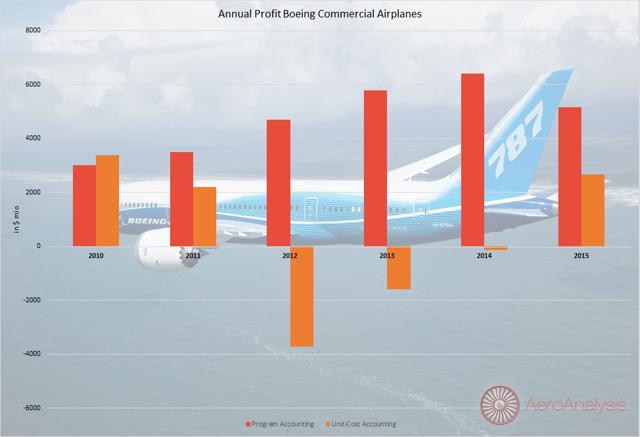 Figure 2: Quarterly profit Boeing Commercial Aircraft (Source: AeroAnalysis.net)
Figure 2 clearly shows the impact (and the dilutive impact of the Boeing 787 via unit-cost method) of both accounting methods on the results. At the top, or better said 'the bottom', the difference between what Boeing reported and what the company actually accomplished on a unit-cost base was almost $8.5bn. That means that Boeing's accounting method sketched an image that was skewed by $8.5bn. In the years after that the unit-cost method drew smaller losses, which shows that Boeing has been succeeding in cutting costs on the Dreamliner production on a per unit basis.
Profits on steroids
Adding up the figures for both methods in the last 6 years, a result that might shock rolls out. Using the program accounting method Boeing was able to report $28.5bn in profits accumulated over the past 6 years. Using the unit-cost method Boeing would be able to report just $2.8bn in profits.
Conclusion
As a conclusion, I could condemn Boeing's accounting method as it is far from reality… but I won't. Despite the figures being far from reality, the accounting method itself is functioning the way it is supposed to. As a matter of fact, investors loved this method as Boeing was able to report profit after profit. Besides that, it is not all that negative: Annual unit-cost accounting profits are on the levels of 2011 again and the unit-cost accounting profit in Q4 2015 was the highest unit-cost profit from the past 6 years. The unit-cost profits showing recovery also signals that Boeing is able to cut costs on the Dreamliner production.
As an investor I like the current accounting method, because just like my position in Boeing the accounting method is intended for the long term.
Disclosure: I am/we are long BA.
I wrote this article myself, and it expresses my own opinions. I am not receiving compensation for it (other than from Seeking Alpha). I have no business relationship with any company whose stock is mentioned in this article.