According to various news reports, AT&T (NYSE:T) is one of the potential bidders for Yahoo's (YHOO) legacy business assets. To summarize the Yahoo predicament, the company is being pressured by several activist investors to sell its assets given that its share price is below that of its Asian holdings (Alibaba (NYSE:BABA) and Yahoo Japan stakes). In other words, the market is placing a negative value on Yahoo's other businesses. In theory, a sale would unlock value while freeing YHOO to do a tax-free spin-off.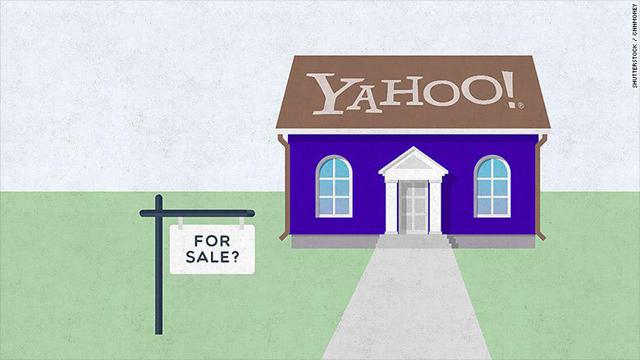 Why Yahoo is a bad fit for AT&T
I do not think Yahoo's legacy assets fit into the broader picture for AT&T. Simply put, Yahoo is a business in secular decline and has been since for over a decade. Yes, YHOO generates strong cash flow, but these are wasting assets that no amount of investment can fix. In addition, with various suitors already lining up for Yahoo, a bidding war could break out. AT&T has better uses for its cash.
By almost all metrics, Yahoo is rapidly losing its user base. Yahoo's search market share on desktop is ~12%, far behind Google (NASDAQ:GOOG) (NASDAQ:GOOGL) and Microsoft's (NASDAQ:MSFT) Bing. Yahoo search was previously in the 20% range back in 2010. As for mobile search, YHOO is nearly a non-player in this market with a market share of ~4%. As for email, Yahoo Mail has been losing users at an alarming rate to Google's Gmail; as of 2014, it is only the 8th most popular email client, down from Number 1 back in 2007, based on active users.
Other Yahoo assets have questionable values and are also fast declining. Flickr went from being the top photo sharing site in 2010 to having just 1/3 of the users of Instagram. Yahoo Sports, once the go-to place for fantasy sports, is almost an afterthought compared to DraftKings and FanDuel, both of which have exploded onto the online gambling scene due to a regulatory loophole.
In other words, Yahoo's legacy assets are in need of a major turnaround. And, in my opinion, AT&T is not the company that can do this as it has no experience in the content provider realm. Furthermore, it is hard to see how Yahoo's assets have synergies with AT&T's core wireless business.
AT&T has made some very minor moves into media. The most notably effort being Otter Media, a $200 million joint venture with the Chernin Group which aims to tap into newer, mobile-friendly distribution platforms such as YouTube.
Though, it is hard to see how moving into media would move the needle in any meaningful way. Even if AT&T were to buy all of Yahoo minus the Asian assets, it would add only ~1% to TTM EBITDA. This is beyond insignificant and not worth the hassle given the integration risks.
AT&T should spend capital in Latin America, especially Mexico
If AT&T really wanted to flex its financial muscle, it would be better-suited to expand its presence in Mexico and the rest of Latin America. Mexico is a largely under-served market for wireless providers given that investment there was limited due to strict regulations. Though, the Mexican government under President Peña Nieto has since moved open up the market to outside investors. AT&T, which bought a pair of Mexican wireless providers last year, has plans to spend up to $3 billion to bring 4G LTE to much of that country.
Furthermore, with the addition of the DirecTV pay TV assets, AT&T now has a solid base from which it can grow in the region. The company should focus its investment here rather than take a gamble on turning around Yahoo.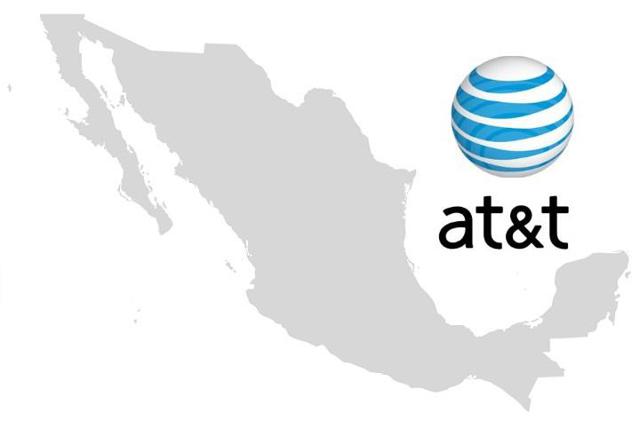 Conclusion
There is a reason the market values Yahoo's legacy business at a negative value and AT&T would be wise to avoid trying to find out. Wasting investor capital on turning around YHOO would be a fool's errand. AT&T is in no need to take on that much risk.
Disclaimer: The opinions in this article are for informational purposes only and should not be construed as a recommendation to buy or sell the stocks mentioned. Please do your own due diligence before making any investment decision.
Disclosure: I am/we are long T.
I wrote this article myself, and it expresses my own opinions. I am not receiving compensation for it (other than from Seeking Alpha). I have no business relationship with any company whose stock is mentioned in this article.