Cancer drug discovery is swelling to the point of overflow. Immunotherapies versus targeted therapies versus vaccines vie for medical attention with dizzying escalation. Oncology therapeutics range from orally available drugs to biologics that are much harder to administer. Side effects for the latter dissuade doctors, while biologics appear to be the only practical break from non-toxic chemotherapy. Rexahn Pharmaceuticals, Inc. (NYSEMKT:RNN), owner of an important pipeline of chemotherapy alternatives, has made giant strides with its pill-form cancer therapeutics, specifically oral Supinoxin, a targeted therapy about to turn cancer treatment around.
Supinoxin hones in on fundamental biochemical pathways to halt cancer progression; the method of action is through cancer protein phosphorylated p-68 - targeting cell's RNA (messenger to DNA that tells the body how to make proteins, and where abnormalities typically start). Supinoxin inhibits p-68 so cancer cells cannot develop or spread. Tumors shrink and die. Preclinical tests on the laboratory bench and in animals show good results, with extended stabilized disease. Side effects are nil.
Oncology is one of the few areas of medicine where most patients are treated intravenously rather than orally. Next generation cancer drugs that can be taken orally offer huge benefits to patients and the healthcare system. Reasons: pills are convenient, can be taken at home avoiding trips to an outpatient clinic and long sessions of intravenous (I.V.) drip or painful injections. Doctors feel oral drugs are more appropriate when exposure to a drug is prolonged, as in cancer.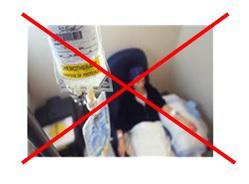 Rexahn is conducting Phase I studies with oral Supinoxin in solid tumors; patients are now receiving different doses to determine the maximum tolerated dose (NYSE:MTD). When found, this MTD will form the basis for the next stage of trials that will also look for efficacy. Supinoxin, in these early trials, is used as a single agent, not in combination with anti-cancer drugs or other biologics. Results, if positive, stand to form a new cancer treatment as yet unheard of. In fact, clinical evidence of Supinoxin's single agent activity was observed in those patients with stable disease persisting between eight and 16 months - a great start to a groundbreaking study. Results were presented at the September European Cancer Congress (NYSE:ECC).
Preclinical presentations at two special venues hosted by the American Society for Clinical Oncology (OTC:ASCO) last month continued the good news about Supinoxin. Preclinical data shown at the Gastrointestinal Symposium revealed Supinoxin given orally at different doses hindered pancreatic tumor spread; an optimal dose was reached where 70% of subjects had complete response and an equal number were tumor free. The anti-proliferative effects of Supinoxin were also apparent in human pancreatic cancer cell lines.
A stealthy disease constituting a $1.2 billion worldwide market whose stage is hard to pinpoint, surgery is the only option to tell if tumors have metastasized. Once tumors are removed, noxious radiation and chemotherapy follow. This is no simple operation: not only is the entire pancreas removed, but often parts of the stomach, small intestine, gall bladder, common bile duct, and various lymph nodes. Organs are reconfigured to allow digestion.
New methods for treating pancreatic cancer are emerging, like immunotherapy (monoclonal antibodies and cancer vaccines) and targeted therapy, but failures are plentiful. The most notable is Gilead Science's (NASDAQ:GILD) monumental gaffe with a monoclonal antibody in Phase II, where clinical trial endpoints fell far short of goals. This was Gilead's first venture in biologics but may not be its last, although I think the company should stick to HIV drugs.
Shares of OncoMed Pharmaceuticals (NASDAQ:OMED) took a 43% dive late last month when news of its Phase II antibody for pancreatic cancer showed its drug made patients sicker. Even with big partner GlaxoSmithKline plc (NYSE:GSK) behind the scenes, results were bad. Momenta Pharmaceuticals fared only a bit better, so far: November 2015 found the company halting Phase II enrollment for its novel pancreatic cancer drug, sitting with Orphan Drug status and Fast Track designation, when the Data Safety Monitoring Board (DSMB), independent overseer of clinical trials, noted toxicities (including wayward blood clotting in major arteries) and stepped in.
At ASCO hosted last month for genitourinary cancers, Rexahn made known that oral Supinoxin achieved a 60% reduction in tumor growth in preclinical models of renal cell carcinoma (RCC), when therapy was given each week for one month. More powerful, mice treated with Supinoxin five days per week for 21 days under a dose-dependent clinical structure similar to the one given to Phase I patients showed even greater tumor restraint with a partial clinical response in more than half of animal subjects. Complete response, the disappearance of all signs of disease and the brass ring of cancer studies worldwide, was an impressive 10%.
First-line treatment of kidney cancer that has not spread is surgery, removal of all or part of the kidney where tumors reside. Radiofrequency ablation, using a needle inserted into the tumor that's charged with electric current to produce heat, is less-invasive but only works in small malignancies. Immunotherapy, using biologics, tries to boost natural internal defenses to fight cancer. Interleukin-2 (IL-2), a hormone produced by white blood cells vital to the immune system, has been tried on later-stage kidney cancer but severe side effects like dangerously low blood pressure, heart attack, excessive bleeding and, ironically, kidney damage limit its clinical use. Complete tumor shrinkage happens in under 10% of patients.
Targeted therapies such as oral Supinoxin aim at cancer's genes, proteins, blood supply or surrounding tumor tissue to block growth and cause shrinkage without damage to healthy cells. Medicine recognizes this type of treatment as the leading method. Pill forms exist, but with detriment to the user. Nexavar, Sutent, Inlyta and Afinitor are oral drugs, convenient for the patient but hard on the body. Hypertension and swelling of the legs is common, as is mucositis (painful mouth sores not unlike those caused by chemotherapy). Heart and lung function may be vitally impaired.
Another new, hopeful light shines on treatment for metastatic RCC, affecting roughly 45,000 Americans with a life expectancy of little over one year: several days ago Rexahn announced the completion of Stage 1 of its Phase IIa, using Archexin (inhibitor of the body's Akt-1 biochemical pathway to stop tumor growth, and granted Orphan Drug status) combined with Afinitor for metastatic RCC. Maximum dose was achieved, the goal of Stage 1, allowing enrollment to begin for Stage 2 in up to eight clinical centers where safety and efficacy will be determined in a showdown of Archexin plus Afinitor versus Afinitor alone. Also shown at ASCO, disease was stabilized for Stage 1 patients and several had tumor shrinkage of up to 36%. I believe the combination trial arm will prove to squash some of the harmful effects seen with Afinitor alone.
In my conversation with Rexahn CEO Dr. Peter Suzdak PhD., it was made clear that Archexin therapy, much shorter than other I.V. treatments for metastatic RCC, will be a quality-of-life advantage. Dr. Suzdak went on to say "We continue to be very optimistic about the potential of Archexin and Supinoxin to help cancer patients. Because these drugs are specifically targeting cancer tumors, we believe they may be very effective in cancer patients and may be effective in treating other cancers with safety and tolerability."
Not many drugs for kidney cancer received approval since the mid-to-late 2000s, but that may change. Bristol-Myer Squibb's (NYSE:BMY) blockbuster Opdivo is approved for RCC, and Exelexis, Inc. (NASDAQ:EXEL) just announced positive Phase III overall survival (OS) data for its monoclonal antibody pill, tested under FDA's Breakthrough Designation that would hasten commercialization. Note that many oral drugs on the market and in development are studied in combination, often with chemotherapy that begs the question of adverse side effects. Rexahn's oral Supinoxin already produced results as a single agent with minimal toxicity. This competitive edge notwithstanding, clinicians' comfort with existing oral products only helps to broaden the market and make Supinoxin easier to adopt.
A third indication for Supinoxin racks up more positive preclinical data: last December, Rexahn presented at a premier breast conference in Texas with oral Supinoxin showing 83% tumor inhibition in triple negative breast cancer (TNBC) and the much sought after goal of overall survival. Contrast this with leading chemotherapy drug Abraxane for metastatic breast cancer, sold by Celgene Corp. (NASDAQ:CELG), where only 48% enjoy partial or complete response and 34% run a high risk of bone marrow suppression, limiting allowable dosages.
Competition is sizzling for TNBC drugs to treat a disease occurring in 20% of the 224,000 breast cancers in the US each year, expected to grow 50% by 2030. The absence of certain hormones in breast ducts supposed to protect against unusual cell proliferation makes TNBC an aggressive cancer, easily and quickly metastasized with chemotherapy or surgery the only options. Thomson Reuters Corporation (NYSE:TRI), worldwide purveyor of information, statistics and news, pegs the number of recruiting trials for TNBC at 168; 67 are in Phase II, 23 in Phase I/II, and 32 in Phase I. Rexahn benefits as others' studies are also relatively early, giving it a good shot to be a meaningful contestant in this multi-billion marketplace.
Experimental rodents are used in cancer trails for specific reasons: they reproduce quickly so generations can be observed in a short time; they are inbred with almost identical genetic features, making for more uniform clinical results; and they closely resemble humans genetically and biologically. However, not all preclinical results will express in people. Rexahn shows good preliminary Phase I human data with oral Supinoxin, but that is no guarantee of later outcomes. Toxicity is non-existent but may appear in larger studies. A maximum tolerated dose is still under investigation; without that key bit of information, Phase II trials could be delayed. Big players in oral cancer treatment may gain an upper competitive hand.
On a pristine balance sheet as of the quarter ended September 30, liquid assets were $21.4 million with no debt. Last November, Rexahn posted a $7 million registered direct offering with one institutional investor for 16.7 million shares of common stock and warrants exercisable to roughly 12.5 million shares of common with a six-month lock-up. Not the best situation for an early-stage biotech but necessary to continue operations and clinical trials.
Operating expenses rose, particularly research and development - $9.2 million in the nine months versus $4.8 million as three lead drugs advance through clinical trials, although conservative cash management kept general and administrative expenses flat at approximately $4.6 million year-over-year. Burn rate is around $18 million per year, causing a limited runway for a company ramping up multiple clinical trials. The return to capital markets for funding raises the risk of dilution to existing shareholders, who may not participate in future rounds.
Rexahn makes great strides in whittling down its future disease indications using oral cancer medications. The three indications mentioned above show promise when exposed to Supinoxin, and the company is smart to focus on these huge markets. Combining Archexin with a popular but noxious anti-cancer drug, if positive trial news bears out, would push Rexahn to the front of novel cancer treatments. Non-toxic targeted therapy in pill form, a great alternative to surgery, radiation and I.V. chemotherapy, is constantly sought after, and Rexahn's promising oral approach should stand out.
Disclosure: I am/we are long RNN, CELG.
I wrote this article myself, and it expresses my own opinions. I am not receiving compensation for it. I have no business relationship with any company whose stock is mentioned in this article.
Editor's Note: This article covers one or more stocks trading at less than $1 per share and/or with less than a $100 million market cap. Please be aware of the risks associated with these stocks.