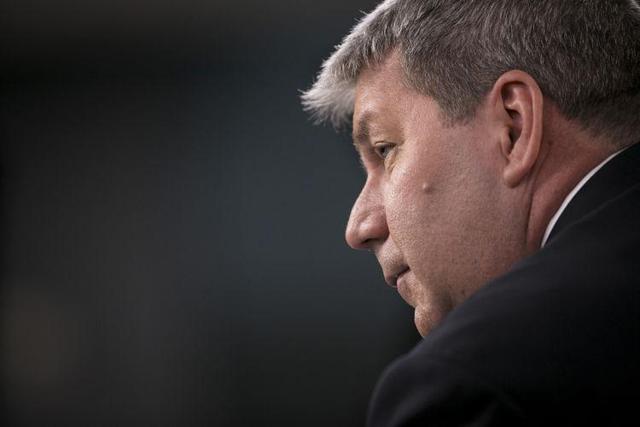 Source: Bloomberg
Over the past two trading days, Valeant (NYSE:VRX) has declined 19%, almost inexplicably. Monday after-hours the company announced it was restating earnings after an internal review of sales through its specialty pharmacy, Philidor:
Valeant said that an internal review has "preliminarily identified certain sales" of around $58m made in 2014 to Philidor, a mail-order pharmacy, which ought to have been recognized when products reached patients rather than when they were delivered to Philidor... The misstatement means that earnings per share in 2014 are likely to be reduced by around $0.10, although for 2015 they should increase by around $0.09. Valeant also expects to delay filing its annual report to US regulators.
VRX fell as much as 10% after-hours Monday on the news. However, the restatement appears to be a revenue recognition issue and not one of accounting fraud. VRX was at around $79.34 before Tuesday's open.
The Situation
Valeant has been excoriated over the past three months due to aggressive sales practices at Philidor, which accounted for about 7% of total revenue. Valeant distanced itself from Philidor in October, which contributed to the plunge in its share price. VRX is down about 55% over the past year versus a 5% decline for the S&P 500 (NYSEARCA:SPY).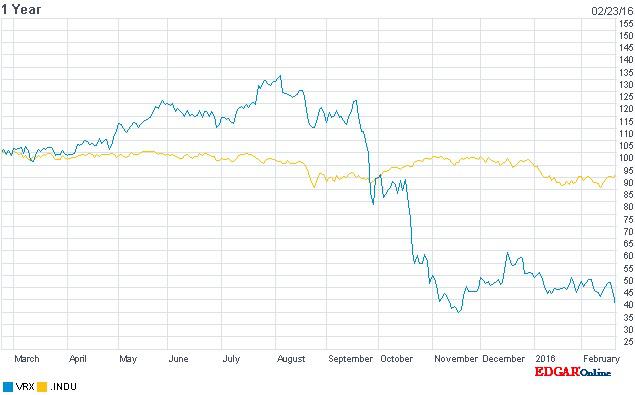 The next event that will likely drive the share price will be the Q4 2015 earnings report, which is reportedly being delayed. The following are key areas of focus going forward:
Will Valeant "Kitchen Sink" Q4?
In January, Valeant appointed an interim CEO to replace Mike Pearson who was out due to a severe case of pneumonia. I also saw it as an opportune time to put all of the bad news regarding Philidor in Pearson's bailiwick and start with a clean slate. The earnings restatement may have been the first step in that process. "Kitchen sinking" Q4 results could be the next.
The previously expected Q4 revenue was $2.7 to $2.8 billion and adjusted EPS of $2.55 to $2.65. If there is any diminution in earnings due to cutting ties with Philidor or a change to Valeant's business model, the interim CEO could give investors the bad news now and start with a clean slate.
Viability Of Valeant's New Business Model
Valeant became a high-flying stock by rolling-up pharmaceutical companies and then raising prices for the target's drugs. Management now plans to suspend acquisitions and use free cash flow to pare the company's $30 billion debt load. Debt/run-rate EBITDA exceeds 6x, which is at junk levels, so paring its debt is no easy task. Secondly, no one knows what Valeant's true free cash flow really is, or if management has the talent to even properly manage cash flow. We will soon find out.
Secondly, with revenue and earnings growth expected to slow, what EBITDA multiple should investors award VRX? If the former momentum stock were to be valued based on earnings fundamentals, then VRX could fall further. I currently have a $35 price target on the stock, but that excludes any contribution from Philidor. Lastly, Valeant has partially replaced Philidor's contribution with a distribution arrangement with Walgreens (NASDAQ:WBA), and it has cut prices for certain of its heart drugs (Nitropress and Isuprel). How these moves impact revenue and EBITDA long term is still unclear.
CVS Restriction Of Jublia Sales
Monday CVS (NYSE:CVS) announced it would restrict sales of Jublia, Valeant' treatment for toenail fungus; Jublia retails for about $1,000 for an 8 milliliter bottle. Jublia accounted for $106 million in revenue for Q3 (4% of total product sales), of which about 44% was distributed through Philidor. How much was distributed through CVS or the potential sales impact is unknown. Secondly, CVS could restrict the use of other high-priced drugs sold by Valeant or prompt other pharmacy chains to respond in kind.
Disclosure: I am/we are short VRX.
I wrote this article myself, and it expresses my own opinions. I am not receiving compensation for it. I have no business relationship with any company whose stock is mentioned in this article.