Back in August 26, 2015, NQ Mobile (NYSE:NQ) announced they entered a "legally binding framework agreement" to sell FL Mobile for "no less than RMB 4 billion (or approximately no less than US $626 million)" to an entity called Beijing Jinxin Rongda Investment Management. After staying silent on the progress of this divestment for almost six months, NQ Mobile finally provided an update on the status of the FL Mobile deal.
However this new update raises a lot more questions rather than providing answers. In the press release it states that a Chinese wine company named Gansu Huangtai Wine-Marketing Industry Co "will acquire the entire stake of FL Mobile Jiutian Technology Co" from NQ Mobile as part of the proposed transaction.
How NQ Mobile went from saying they are selling FL Mobile to Jinxing Rongda for "no less than US $626 million" back in August to now selling FL Mobile to a wine company is anyone's guess given the lack of an explanation in the press release behind the reasoning of this new proposed transaction. In addition this update does not provide any details on what and how much NQ Mobile will actually receive if they do sell FL Mobile to Gansu Huangtai. Will it be cash, new equity, a combination, or something else? Nor is there any expected timeline provided. Also there's no information on whatever happened to the "independent third-party valuer" for FL Mobile that was previously mentioned.
Another question is where exactly is all the progress NQ Mobile claimed to have made on the FL Mobile divestment during their Q3 of 2015 earnings conference call on December 1, 2015? On the call NQ Mobile's VP of Capital Markets Matt Mathison stated that the company had already made "a lot of progress" on the FL Mobile divestment but they couldn't share the details. Is taking around six months to find a possible listed company for what appears to be a reverse takeover listing for FL Mobile what NQ management considers "a lot of progress?"
A separate question is if the previously named buyer for FL Mobile, Jinxin Rongda, is real, serious, and can actually afford it, why did they not simply agree to buy FL Mobile directly from NQ like a normal transaction? Instead why does the Chinese wine company Gansu Huangtai need to be involved somehow?
Furthermore as the update stated, "The parties have not yet entered into any definitive agreements in relation to the Proposed Transaction." So in the end this proposed deal with Gansu Huangtai for FL Mobile may or may not even happen at all. Although we can't really be sure the deal will actually happen even with a definitive agreement. This is because in the past quite a number of NQ Mobile's announced deals with definitive agreements or binding agreements in place didn't end up closing.
Is the New Proposed Transaction Another Tack Fiori Type Deal?
If this update on the FL Mobile deal seems strangely familiar it is because it is highly reminiscent of the previous Tack Fiori deal with FL Mobile which was later cancelled. Back in December 2014 NQ announced they were selling FL Mobile to an apparel company listed in Hong Kong called Tack Fiori.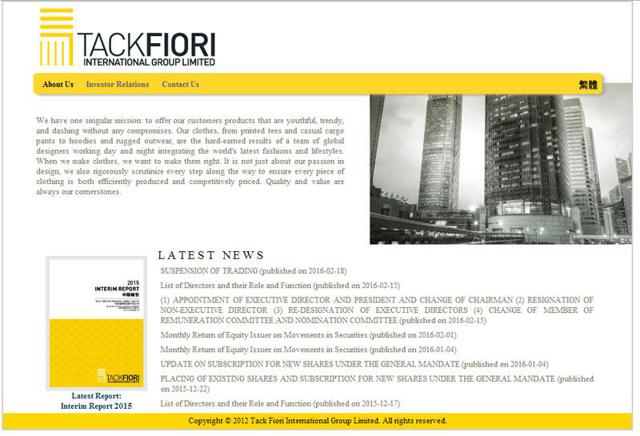 After not providing any real updates on the Tack Fiori deal for about eight months, NQ announced in August 2015 the Tack Fiori deal was cancelled and instead they are selling FL Mobile to Jinxing Rongda.
And now six months later the Jinxing Rongda deal has led to some type of possible deal with Gansu Huangtai. Therefore ultimately instead of selling FL Mobile to a Hong Kong listed apparel company, NQ Mobile is possibly now selling FL Mobile to a mainland China listed wine company called Gansu Huangtai.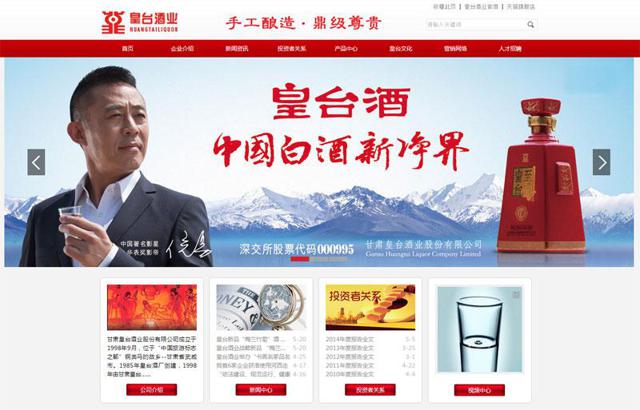 Although now this new proposed transaction with Gansu Huangtai has even less details and clarity to it than the cancelled Tack Fiori deal for FL Mobile. Not a simple feat when considering the Tack Fiori deal already seemed highly questionable to begin with.
NQ Mobile Does Not Seem To Be Done With Tack Fiori Yet Either
Speaking of Tack Fiori, with their recent management changes it doesn't look like the deals between them and NQ Mobile are over yet. Back on December 17, 2015, Tack Fiori announced a new CEO named Shan Hua. According to her profile Shan Hua served as a senior management of NQ Mobile previously.

Doing some digging I found Shan Hua was once the Compliance Officer of NQ Mobile.

In addition on February 15, 2016, Tack Fiori named Hua Yunbo as their new chairman of the board and executive director. From his profile Hua Yunbo is a founder of Beijing Tianya, which is the mobile health subsidiary of NQ Mobile. Not only that but Hua Yunbo also happens to own 14.9% of Tack Fiori's shares as well.

As some may recall back on November 18, 2015, NQ Mobile also announced they were selling Beijing Tianya to Tack Fiori for $40 million a few months after the FL Mobile deal was terminated. However this new Tack Fiori deal for Tianya was quickly afterwards cancelled on December 16, 2015.
Considering how these two NQ Mobile employees left NQ recently to become the new CEO and Chairman of Tack Fiori (with one owning a significant stake of Tack Fiori personally), it doesn't seem farfetched there would be another deal announced eventually where NQ would try yet again to sell a business division to Tack Fiori. Given how Tack Fiori is almost just an empty shell company now, it wouldn't make a whole lot of sense for them to leave to go to work for Tack Fiori or hold 14.9% of the company's shares otherwise.
However whether or not a new third deal will actually be completed or fail like the first two Tack Fiori deals for FL Mobile and Tianya is another matter.
Conclusion
Instead of providing some clarity this new update on the FL Mobile divestment seems to just add even more question marks to the whole ordeal. Either way the $173 million NQ Mobile owns in convertible debt is coming due in less than eight months when the early redemption option on them can be exercised in October. Even if the completed NationSky divestment for $80 million in cash is real, it isn't a sure thing NQ will be able to meet their debt obligations given their $36 million and $31 million cash burn rate in the previous two quarters. NQ Mobile's 2015 Q4 earnings which should be coming up soon should help provide a clearer picture.
Disclosure: I/we have no positions in any stocks mentioned, and no plans to initiate any positions within the next 72 hours.
I wrote this article myself, and it expresses my own opinions. I am not receiving compensation for it. I have no business relationship with any company whose stock is mentioned in this article.