Investors cannot be blamed for feeling whipsawed so far in 2016. The market has provided more volatility in the first two months of the year than has been seen in some time. Equities started out with deep losses in the first six weeks of the year and went into official "correction" territory. However, over the past six trading sessions the S&P 500 has made up some 40% of its losses over the past two months.
Although fourth quarter earnings season hasn't been anything to write home about as the S&P 500 has posted its third quarterly year-over-year decline in profits in a row; the market has gotten help in two other critical areas. First, oil has stabilized and is now solidly above $30.00 a barrel. Talk about production freezes within OPEC & Russia as well as the continually falling U.S. rig count has seemed to finally put a floor under the crude market. This in turn has helped the high yield credit market stabilize. In addition, no new bad news has come out of China recently and markets there recently cheered the replacement of the head market regulator.
Whether this is simply an overdue bounce back rally from oversold levels that will soon peter out or the start of a more significant rise is certainly up for debate. Right now, I believe I could make good cases for either scenario. However, I believe there are still some good values even after the recent rally whichever the next short term direction of equities may be. These names are all cheap, are well-positioned in this market and have large dividend yields; which should help shield them from significant declines if Mr. Market does decide the current rally is overdone.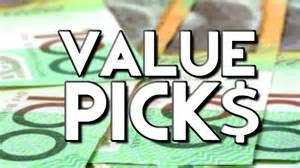 Let's start with Ford Motor (NYSE:F). This is one of the cheapest large cap stocks I own and follow based on valuation and dividend yield. The company is seeing increase sales of high margin trucks & SUVs domestically thanks to low gas prices and its news all-aluminum F-150 truck series in a major hit. The company is also getting little credit for improving sales overseas.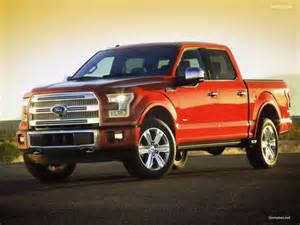 In Europe, the automaker is gaining market shares and just posted monthly sales that were up more than 10% year-over-year. Growth in China, the world's largest automobile market, is even more impressive. Sales there just saw a better than 35% year-over-year jump. The car maker produced over 130,000 vehicles through joint ventures last month and is rapidly gaining market share. The stock is way too cheap at six times earnings especially considering its five percent dividend yield.
Lodging continues to be my favorite area of the high yielding real estate investment trust (REIT) space. These REITS have started to move again recently but are still down some 30% from recent highs. Worries about a slowdown in growth seem overblown as most lodging entities are reporting better than expected results this quarter. Xenia Hotels & Resorts (NYSE:XHR), Diamondrock Hospitality (NYSE:DRH) and Pebblebrook Hotel Trust (NYSE:PEB) all posted extremely solid quarterly results over the past 24 hours. My favorite play in this area of the REIT market continues to be Chatham Lodging Trust (NYSE:CLDT).
Chatham is mid-scale player so will not be hurt much by the slowdown in overseas travelers thanks to the strong dollar unlike the upper end concerns with properties in destination cities like New York. FFO (Funds from Operations) is tracking to an approximate 20% year-over-year increase in FY2015, the company reports fourth quarter results later this week. The current consensus has another gain in mid-teens projected for FY2016 on a 10% bump in revenue. The REIT yields nearly six percent at current levels, not counting a dime a share special dividend the company recently announced. CLDT is cheap given dividend and growth at eight times forward FFO.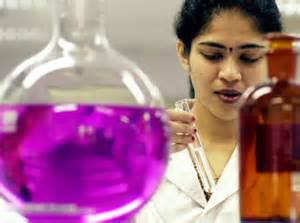 Finally we have drug giant AbbVie (NYSE:ABBV) who has been held down in a large part by all the election driven rhetoric around drug price "gouging", which will in all likelihood result in no significant changes to government policies after the November election if history holds true.
It is hard to find a better combination of value, growth and yield among large cap stocks right now. AbbVie should see 15% to 20% increases in earnings in both FY2016 & FY2017 and yields north of four percent at the current time. The shares go for 11 times forward earnings and are approximately 35% below the $73.00 a share median price target held by the 16 analysts that cover the company.
Whether the market next direction is up or down, all of these stocks provide good value and yield at current levels.
Disclosure: I am/we are long ABBV, DRH, CLDT, F.
I wrote this article myself, and it expresses my own opinions. I am not receiving compensation for it (other than from Seeking Alpha). I have no business relationship with any company whose stock is mentioned in this article.