Invesco Mortgage (NYSE:IVR) shares have been continually pressured over the last few months after yet another dividend cut. I have had a hold rating on the name, despite the recent punishment. Until very recently, the path of the stock was a dark one, slowly heading lower, crushing principal as it slowly returned dividends. But the sector has been positive in the last few weeks. Is this a time to stab at Invesco? Well, there has been the massive discount-to-book as a potential reason to buy. The dividend has held up. The company has been diversifying a bit more to protect the downside. With this recent bounce and the fact that earnings are out now, I wanted to check back in and discuss the company. The key metrics I will discuss regarding the company are summarized in table 1.
Table 1. Summary of Key Metrics of Invesco Mortgage Capital as of Q4 2015
| | |
| --- | --- |
| Key Metrics of Interest | Invesco's Performance |
| Q4 2015 Book value and % change from Q3 2015 | $17.14 (-2.9%) |
| Net interest rate spread in Q4 | 1.11% |
| Dividend (yield)* | $0.40 (15.4%) |
| Q4 Core Income | $0.42 |
| Dividend covered?** | Yes |
| 52-week share price range | $9.74-$16.21 |
*Based on current share price and forward annualized yield
**Determination based on estimate of core earnings covering dividend paid
Data table source: Invesco's most recent earnings
Q4 earnings
So far for mREITs reporting, we have seen a stronger Q4 relative to Q3 and Q2. Invesco followed the trend somewhat but did have notable issues. First, I want to point out that the company managed to beat estimates on the top and bottom lines. Given that my expectations were low, there were a few surprises, which I will discuss. First, net interest income was down 16% year over year, but coming in at $88.5 million, they beat estimates by $7.54 million. Further, its core earnings per share were $49.3 million, or $0.42 per share, which beat estimates by $0.02. This core income of $0.42 covers the newly reduced dividend of $0.40. This is a positive, as in Q3 core income was just $0.40 per share, causing me to have concerns that another quarter or two like that, and the dividend could have been sliced again. This helps explain the historical discount to book, but for now, the dividend is secure.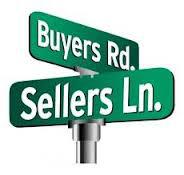 Source: Thinkstock.com
Net interest rate spread
The net interest rate spread is a robust indicator of an mREIT's potential for earnings. As you know, we take the average yield on assets minus the cost to purchase those assets to reach this metric. Invesco had an effective annualized yield on its portfolio of 3.38%, increasing 5 basis points quarter-over-quarter, and the effective annualized cost of funds was 2.27%, rising 5 basis points from 2.12% last quarter. Folks, this is a wash. What do I mean? Well, the changes in cost of funds and the rise in yields canceled one another, meaning the spread was flat quarter-over-quarter. Doing the simple math, we see that the effective net interest spread narrowed to 1.11%. This I guess is a positive in that the spread stopped narrowing, but I will say relative to the sector as a whole, which saw a widening spread, this is somewhat weak.
All-important book value
Book value drives the share price of mREITs, in addition to their dividend payments. Invesco reported a quarter-ending book value of $17.14, dropping 3% from the $17.66 at the end of the third quarter. It is also down significantly from the $19.37 the company started 2015 with. The change in book value is a key metric too. A decrease of 3% was a bit larger than I had expected. I did expect it to fall, but I was eyeing a 1%-2% decline based on competitors' performance. Of course, the stock is actually up now, likely due to the fact the company out-earned its dividend and has a huge discount-to-book.
Discount-to-book
If an mREIT trades at a discount-to-book, it is either a great deal or the Street believes that the company will falter, and as such, prices in a discount since it thinks performance will worsen. Well, Invesco has been trading at a discount for some time and the share price has continued to fall, implying the discount was there because the Street saw this name declining in performance, which it did. At the current share price of $10.87, the stock trades at a $6.29 discount, or a deep 37% discount-to-book. The discount is steeper than most mREITs that I cover. It is definitely enticing, even with the declining performance the sector has seen. Of course, you are paying for the risk.
The dividend and yield
Share price appreciation is a possibility following the massive sell-off in the sector, so there are potential gains to be had when it rebounds. Well-timed buys can catch substantial upside. We buy mREITs for the stellar yield and have to manage the risk that comes with them. Invesco pays a solid dividend, even though it was forced to reduce its payout from $0.40 quarterly last year. While this caused investors grief, it was the right decision. The stock still yields a fantastic 15.4%, but the most important point is that Invesco needs to cover this dividend. In Q4, it did cover its dividend, giving investors some relief after a painful 2015.
Conclusion
Overall, Invesco performed in line to slightly below my expectations. The key metrics did not see the improvement that was noted for other names in the sector. However, I did rejoice in the fact that the company did authorize an additional $15 million for its share repurchase program. In fact, these repurchases helped the company cover its dividend with an increase to core income per share. The discount is nice, but what if it continues? What if the 30% plus discount remains quarter after quarter? This is a question you must ask yourself. If book value isn't rising, then it makes no difference. As we have seen, it continues to fall. This means the share prices have no real catalyst to reverse substantially to the upside. But, given the performance, I think it is fair to say the bleeding in share prices has rightfully ceased, for now. You have to weigh the risk here. The dividend is attractive and if from here on out it's covered, the stock could be attractive here.
Note from the author: Christopher F. Davis has been a leading contributor with Seeking Alpha since early 2012. If you like his material and want to see more, scroll to the top of the article and hit "follow." He also writes a lot of "breaking" articles, which are time-sensitive, actionable investing ideas. If you would like to be among the first to be updated, be sure to check the box for "Real-time alerts on this author" under "Follow."
Disclosure: I/we have no positions in any stocks mentioned, and no plans to initiate any positions within the next 72 hours.
I wrote this article myself, and it expresses my own opinions. I am not receiving compensation for it (other than from Seeking Alpha). I have no business relationship with any company whose stock is mentioned in this article.