Down gaps (inverted, in blue) in developed world stocks have risen three-fold since the beginning of the year, indicating an increase in emotional selling, the likes of which we have not seen since 2011: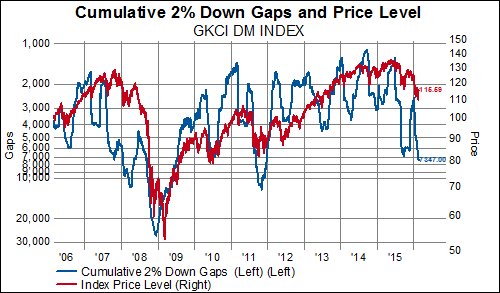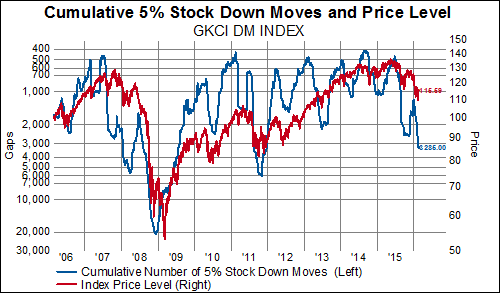 By region, we find that while gaps have tripled in every case, DM Americas and DM Asia have seen the biggest absolute expansion in the number of 2% gaps (~3000 each). Index price levels in DM Americas and DM EMEA have remained the most buoyant relative to their respective down gap totals.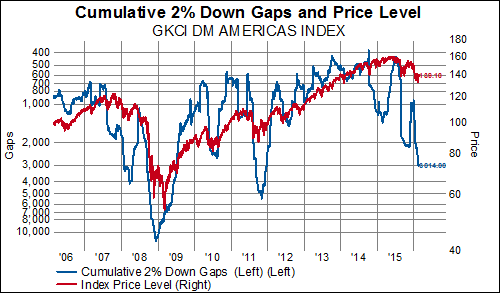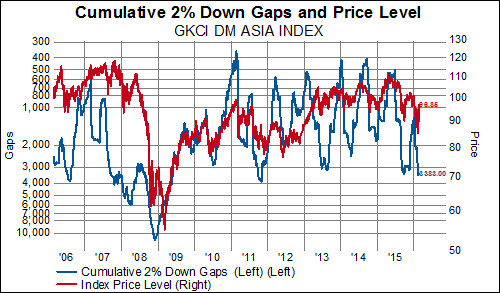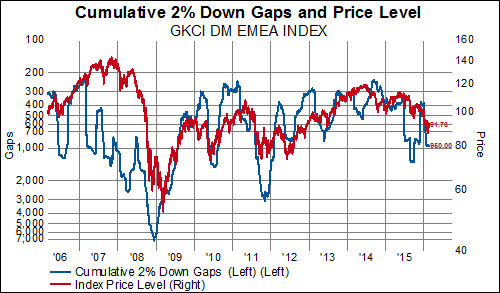 On a sector basis, only the Enery and Materials groups have seen price declines in line with the spike in downward gaps. Counter-cyclicals price action is currently divided between the more resilient Consumer Staples and Telecommunications sectors and relative weakness in Healthcare and Utilities. Note that the Financial sector has not posted this many down gaps since 2008.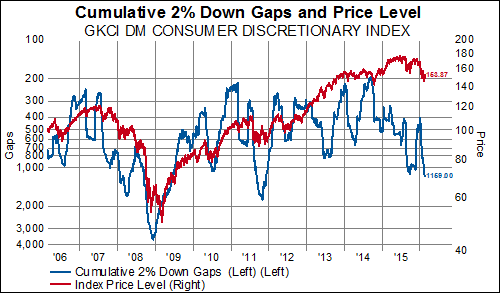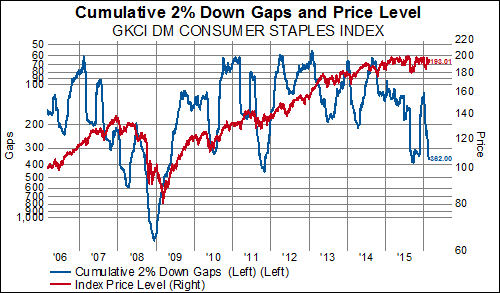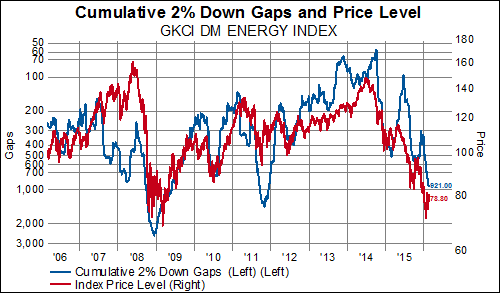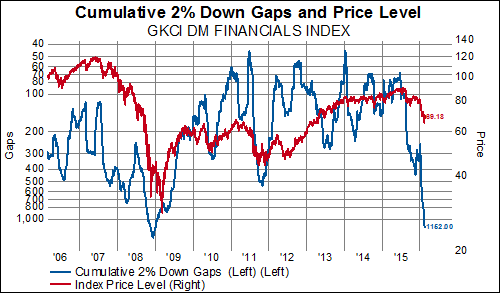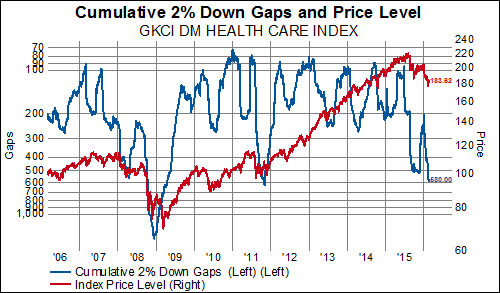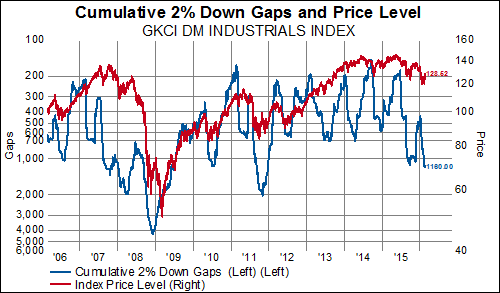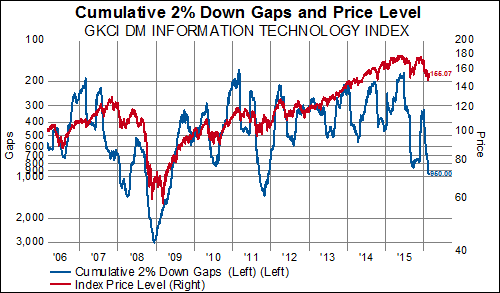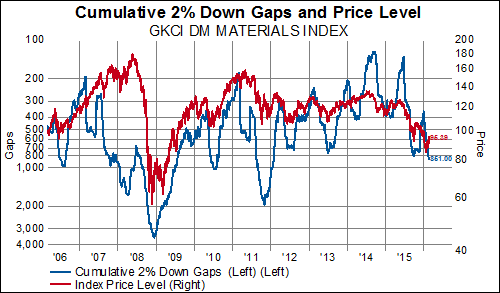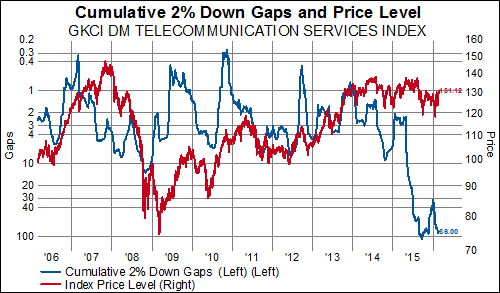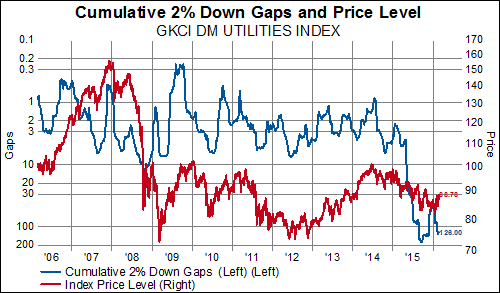 The divergences in price versus the number of down gaps of 2% or more can be resolved by (a) an improvement in down gaps (i.e., less emotional selling); (b) index price level declines (significant, in some cases); or (c) a combination of (a) and (b).
Disclosure: None.