First, understand who might be bidding. It's Time Inc. (NYSE:TIME), the magazine company spun out of Time Warner (NYSE:TWX), which is interested in Yahoo (YHOO).
Time is not a very rich company. Its market cap is under $1.5 billion. But it is desperate to get out of its own business, print journalism, and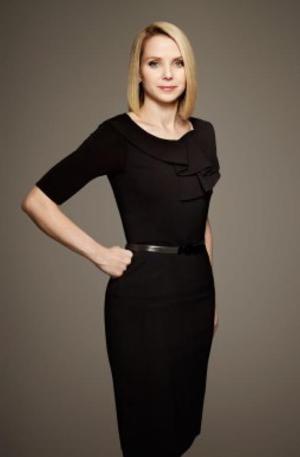 has been on an acquisition binge since its spin off from Time Warner. It bought MySpace for its customer file. It bought a couple of YouTube channels focused on cars.
Time is circling the drain, and knows it. A few weeks ago it announced earnings of $17 million, or 15 cents per share, on revenues of $877 million for the quarter ending in December. Compare that to net of $145 million, or $1.32 per share, and revenue of $895 million a year earlier. Time is like a rapidly depleting fracked oil well. If you want the company to survive, you have to put that cash to work.
How is it even possible for Time to make a bid? What it wants to do is a Reverse Morris Trust, buying a spun-out organic Yahoo from the rump of its Alibaba (NYSE:BABA) stake in a tax-free transaction. It works only if Yahoo is the buyer in the resulting deal. But it makes any bid from Time more valuable to Yahoo's board than a cash bid from someone else.
The question then becomes whether the resulting company could survive and in what form. The Alibaba stake so distorts Yahoo's results that it's hard to see what's what, but if you take out its Alibaba losses, Yahoo appears to have lost about $90 million last quarter on $1.273 billion in revenue. If Yahoo can dump some of its own garbage, and it has begun laying off about 15% of the employees, the company that is left could be close to breakeven, yet with $5 billion in revenue each year.
That is sure to interest Time, which had $3.1 billion in revenue last year and is also at breakeven. The combined company could bring the still-viable Time titles smoothly into the digital realm and would have about $8 billion in revenue. My guess is Mayer herself would look invaluable in that case, at least as a frontwoman who knows the digital territory. Such a deal looks, from here, like her lifeline.
Of course, all this goes into a cocked hat if one of the other rumored bidders decides to pounce. Verizon (NYSE:VZ), AT&T (NYSE:T), Liberty Media (LMCA) (NASDAQ:LMCB) (LMCK) and Comcast (NASDAQ:CMCSA) all have more money rattling around the sofa cushions than Time could possibly scare up. They could, if any of them wished it, scoop up the whole board, Time included, which might look attractive, giving any one of these carriers a huge place in the New York media landscape with which to reshape public opinion around telecom issues - carriers have always been big political players.
My guess is one of the carriers will decide to grab Yahoo for cash. Any price would look great, since the market presently values organic Yahoo at zero, but the most recently mooted price, $8 billion from Verizon (which already has Tim Armstrong and AOL) would surely trump any possible Time bid. The only question then is whether the Verizon board loves Armstrong enough to give him the money - it's nearly twice the company's current $4.7 billion cash war chest.
So here's what may happen next, for those playing at home. Verizon would give Yahoo to Tim Armstrong. Time would likely let Mayer remain in charge. Comcast would probably put it all under NBC, and AT&T might try to strip out the content to see what real digital assets Yahoo has. John Malone of Liberty Media would probably put it all in his pocket for the political pull it brings.
All this is a game, a Perils of Pauline number with Mayer tied to the railroad tracks and reporters twirling their mustaches, wondering which of several trains will come along first. But if you're a shareholder, you want to take the cash and leave the theater. You want the show to be over.
*Image Source: The 2013 Time 100
Disclosure: I am/we are long CMCSA.
I wrote this article myself, and it expresses my own opinions. I am not receiving compensation for it (other than from Seeking Alpha). I have no business relationship with any company whose stock is mentioned in this article.