Introduction
Since my first article about GoGold (OTC:GLGDF) almost three years ago, the company has delivered on all its promises. Not only did it indeed reach the commercial production phase at the Parral tailings project, it also acquired the Santa Gertrudis gold project which could produce gold at relatively low cost. But the share price didn't move in the past few months, so I was curious to find out what's holding the company back.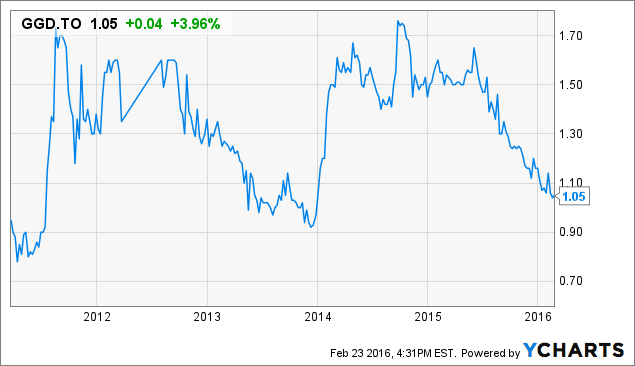 GGD data by YCharts
GoGold should be traded through the facilities of the Toronto Stock Exchange where the company is listed with GGD as its ticker symbol. The current market capitalization of GoGold is $124M.
The Q1 results were pretty bad…
The company's financial years are not aligned with the calendar years, and GoGold's financial year ends in September, meaning it has reported on the first quarter of its financial year 2016.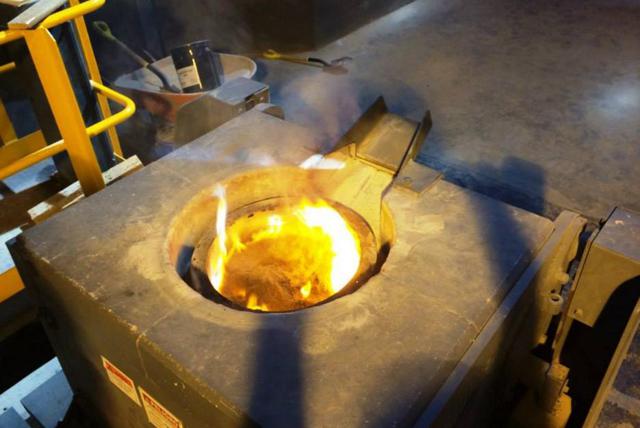 Source: company website
For those who are unfamiliar with the company and with what it's trying to achieve the Q1 results will look bad. Really bad. The total production was just over 231,000 silver-equivalent ounces which is a substantial decrease from the 408,000 ounces in Q3 2015 and the 308,000 ounces in Q4 2015. The lower production rate obviously also resulted in the all-in cost to increase (due to a lower tonnage on the leach pads and a lower average grade), and the AISC increased to a double-digit dollar amount for the first time in more than a year.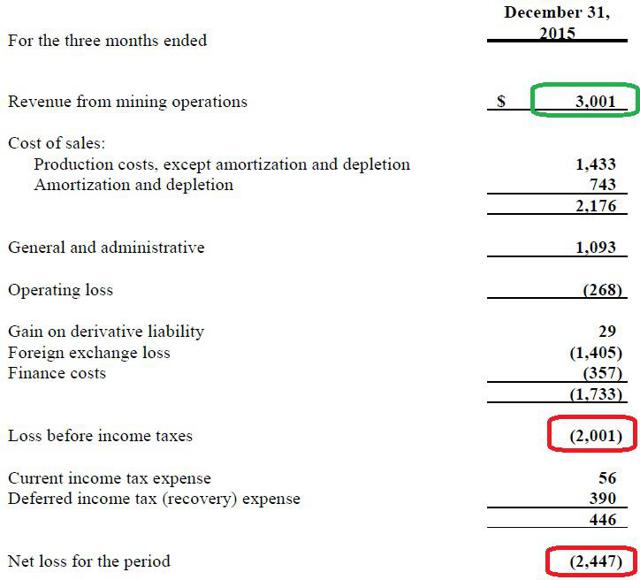 Source financial statements
The quarterly revenue was just $3M which wasn't even sufficient for the Parral operation to generate a positive operating income and once you throw in the negative impact of the currency exchange rates, GoGold reported a net loss of almost $2M. Okay, that's still 'reasonable', but it's not what I expected, and not what I signed up for.
On top of that, the operating cash flow (before taking any changes in its working capital position into consideration) was just $123,000 and this wasn't sufficient to cover the total capex of $3.7M.
Does this mean I was terribly wrong and GoGold is a dud? No.
… But there's a good reason for it, and this could be a buying opportunity in disguise
The Q1 production rate and cash flow results won't make anyone happy (nor will the Q2 results as far as I know), but the lower results weren't caused by operational difficulties.
In fact, the bad performance will be temporary as GoGold is expanding the stacking circuit as well as the Merrill Crowe processing facility at Parral. These investments will have a total price tag of $10M but will result in GoGold being able to double the processing capacity to 10,000 tonnes per day. This should result in unlocking additional economies of scale as the total production rate will increase whilst the all-in cost per silver(-equivalent) ounce will decrease.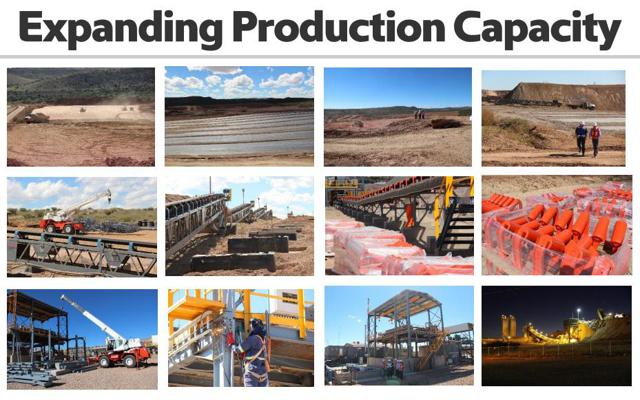 Source: company presentation
Of course, expansions never go without any hiccups, and GoGold had to temporarily shut down its operations to advance and complete the expansions. However, the worst seems to be behind us, and the benefits from the expansion are about to be realized. In fact, I think GoGold's stacking levels in Q2 will be a positive surprise, resulting in a much stronger production result in the second half of the year. The cues are all in the fine print.
In Q4 2015 and Q1 2016, GoGold stacked respectively 375,000 tonnes and 332,000 tonnes of ore, but in the accompanying management notes, the company has indicated the stacking levels for January alone were already 160,000 tonnes, and this would be the 'worst' month of the quarter. If I would now assume a stacking level of 170,000 tonnes in February and 180,000 tonnes in March, the total amount of ore stacked could easily increase by 50% compared to the Q1 2016 levels.
This doesn't mean the Q2 production rate will be good as it takes a while to recover the silver and the gold, but it does mean I am expecting a great second half of the year (and it would be really nice if the silver price could remain at the current levels).
GoGold's expansion will be financed by the debt it will be able to draw down from its credit facility. Even though it has a working capital position of $12M, the majority of this working capital position consists of 'inventory' and not of hard dollars, so I think an additional draw-down from the credit facility will be necessary to complete the expansion.
Investment thesis
That shouldn't be a problem as a doubled expansion could result in the recovery of 3-3.5 million silver-equivalent ounces at a low all-in sustaining cost (keep in mind the all-in cost per silver-equivalent ounce was just $7.50 in H2 2015, so at the current silver price, the expanded version of the Parral tailings project could generate in excess of $20M in cash flow.
And I think the management team is once again making the right steps. Whilst it's waiting for all pieces of the Santa Gertrudis puzzle to fall in place, it's spending some cash on Parral which will result in generating a substantial amount of cash flow, which could be used to fund the construction of Santa Gertrudis once the company's construction plans receive the thumbs-up. It looks like GoGold is using the right sequence for its investment plans to unlock more value for its shareholders.
Knowing what I know now, I consider this to be an excellent opportunity to buy more stock, and I will very likely reinvest some profits I took on other precious metals miners in GoGold.
Disclosure: I am/we are long GLGDF.
I wrote this article myself, and it expresses my own opinions. I am not receiving compensation for it (other than from Seeking Alpha). I have no business relationship with any company whose stock is mentioned in this article.
Editor's Note: This article covers one or more stocks trading at less than $1 per share and/or with less than a $100 million market cap. Please be aware of the risks associated with these stocks.