Inevitably, as the summer comes into view, and with Iran being Iran, oil prices are going to begin to rise. While most people are complaining about the rise in gas prices, a prudent investor will seek to benefit from the rise and eliminate the inevitable extra cost at the pump.
The first ETF I am following as the summer approaches is Proshare Ultra Oil & Gas (NYSEARCA:DIG). As leveraged ETFs go DIG is by far one of my favorites, the ETF correlates nicely with oil prices (what more could you want?).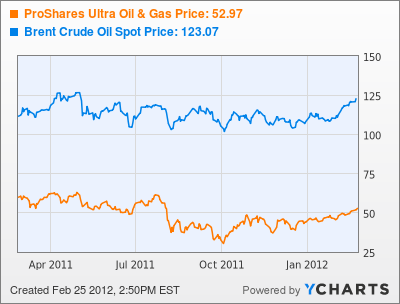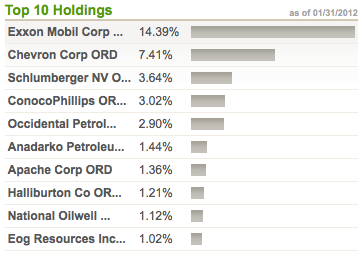 Courtesy of OptionsHouse.com
After reading Jack Holland's article, Market Vectors Rare Earth Metal ETF (NYSEARCA:REMX) peaked my interest. As oil prices continue to rise, the demand for electric cars and the batteries to power them will continue to grow. Rare earth metals are heavily used in the manufacture of eco-friendly products. The increasing demand for electric vehicles made by companies like Tesla (NASDAQ:TSLA) will inevitably result in an increased demand for rare earth metals.
One potential risk is rare earth metal demand has already been foreseen. Therefore, the increased production may drive down prices. However, I do not feel this is the case. Clean energy is the future and any breakthrough in the field will result in a tremendous demand for rare earth metals. The clean energy drive is going to continue.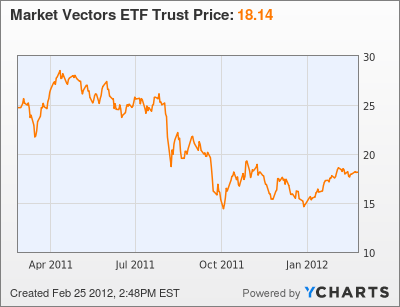 As you can see the ETF has dropped significantly from its highs, and it is an excellent buying opportunity.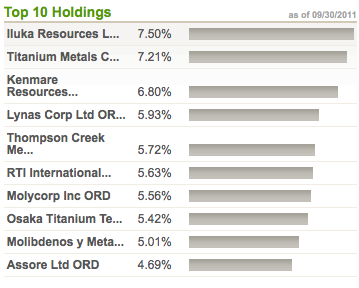 Courtesy of OptionsHouse.com